Sports
Cycling Succes @ the Velodrome
16th March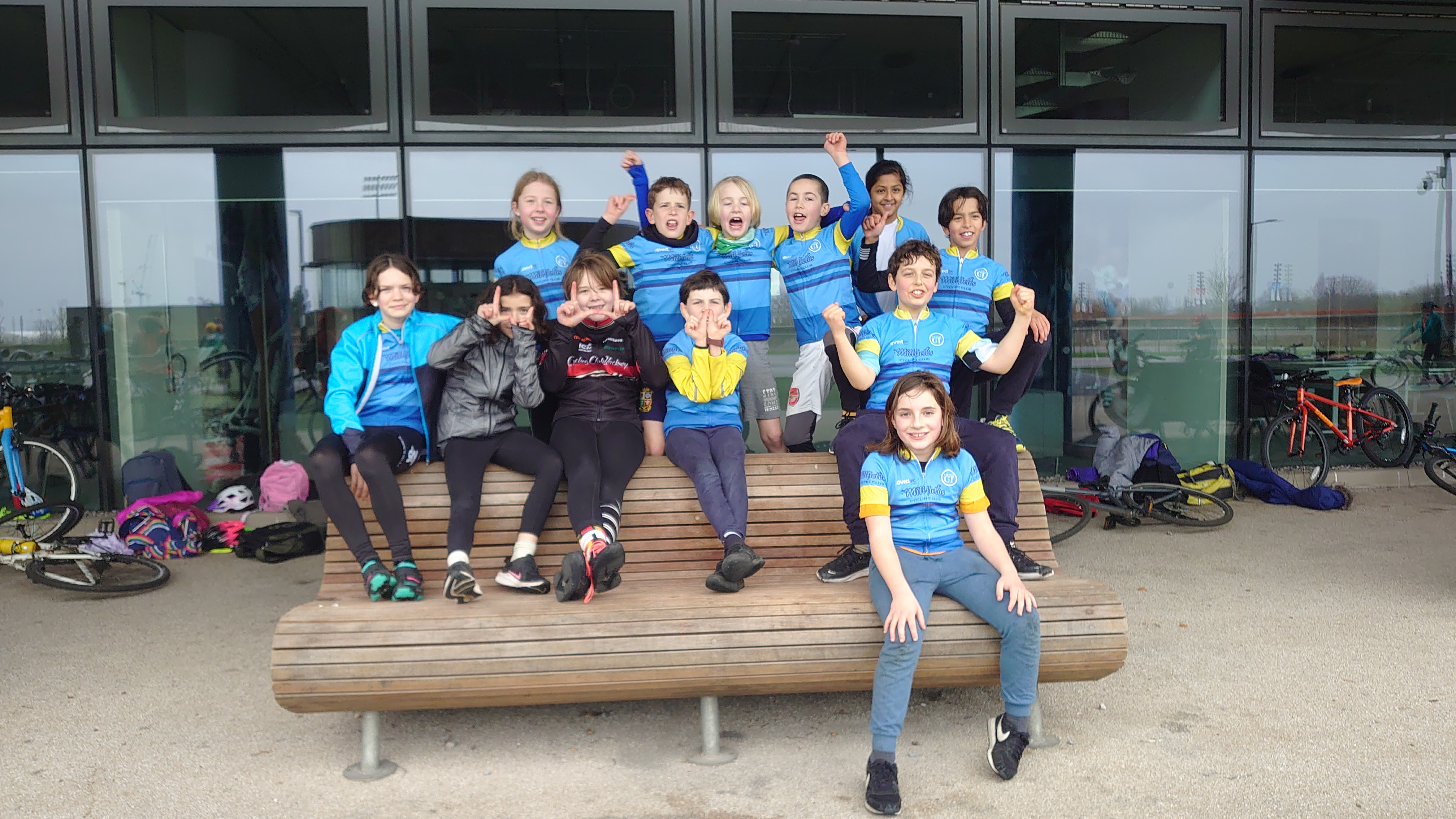 Well done to all the children that participated in the recent Hackney Cycling League event at the velodrome. All of them did incredible well! A massive thank you to Paul too!
Yr 5
Milo,Sam,Tiernan.
Yr 6
The Season Begins!
Wednesday 16th Oct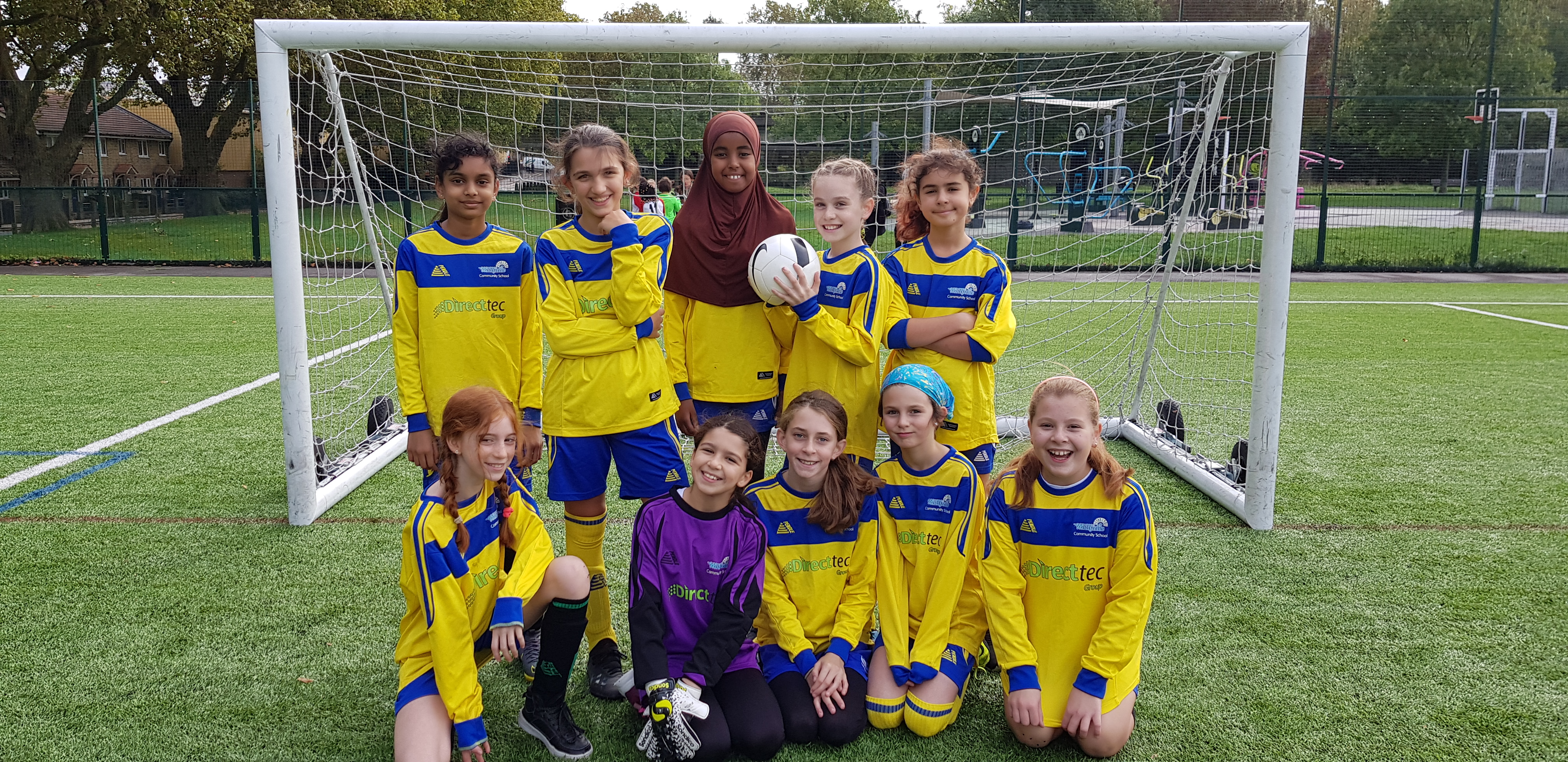 Millfields Yr 6 girls football team entered their first competition of the season on Wednesday the 16th October. All the Hackney primary schools all met at Mabley Green. Quite understandably, they were incredibly excited. The day started with a warm up followed by corner practice before we were told the teams in our league with Rushmore school, Homeleigh school and London Fields school. The matches were 7 a side and we used rolling subs; the team were told their positions and we were ready for kick off. The first match was against London Fields. There was no doubt that the girls were playing good football; you could hear them shouting at each other as they all wanted the ball. Both teams held their own and the final score was 0-0. We went straight into our second match against Homeleigh School, a team of strong strikers but our goalie did her best. Lena made a break for it and scored, the crowd, consisting of Lucy, Izaac and our 3 subs went wild! Then Homeleigh made a break for the goal and equalized. The full time whistle went and again we drew the match. Our third match was against our arch rivals Rushmore school. Both team played their hearts out to beat each other; it was end to end play. However they kept our strikers back and the final score was 0-0. Congratulations to our team: Ariane. Viola, Marium, Lilah, Lena, Rosa, Sabrina, Olivia, Mya and Azra.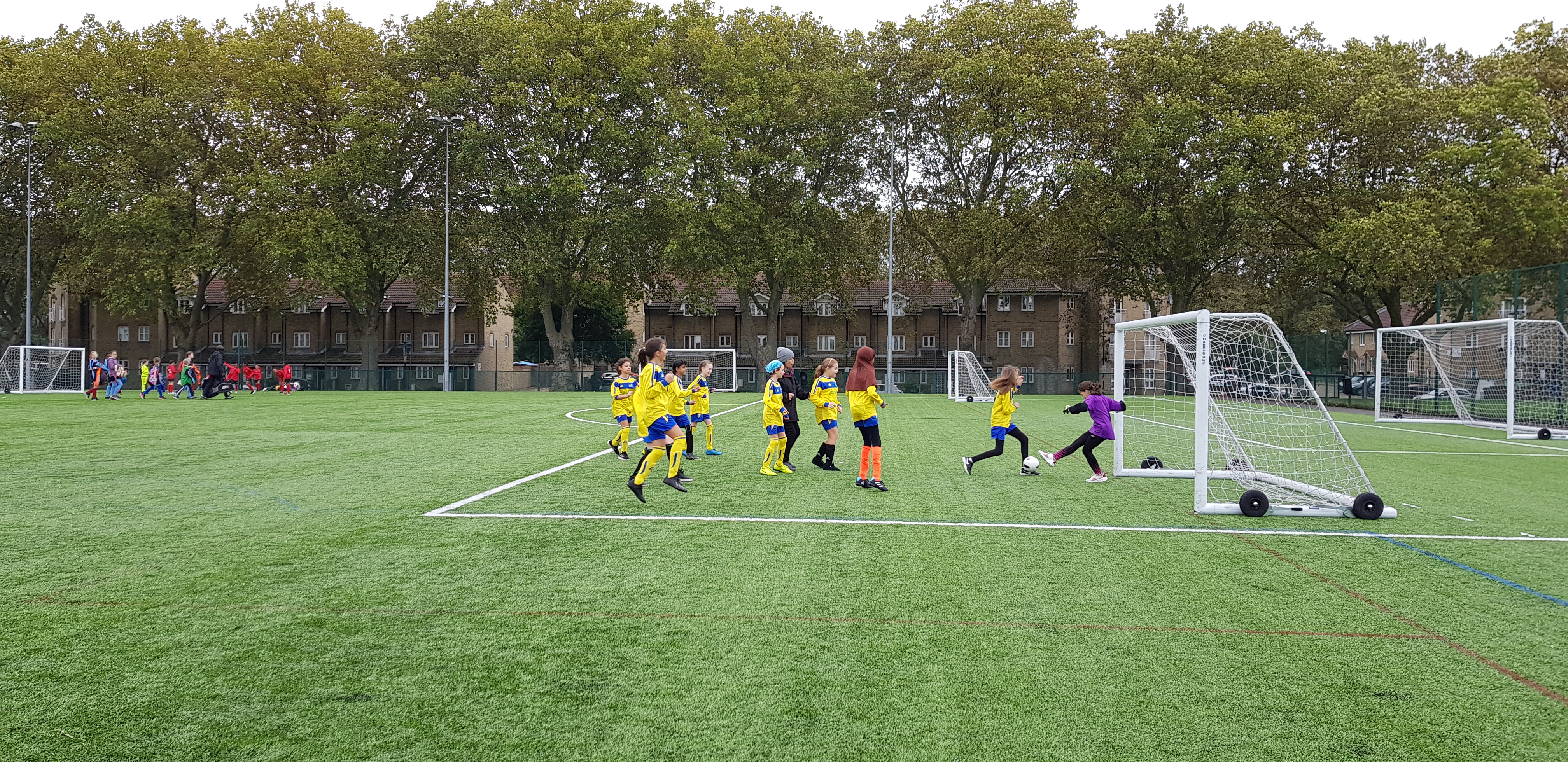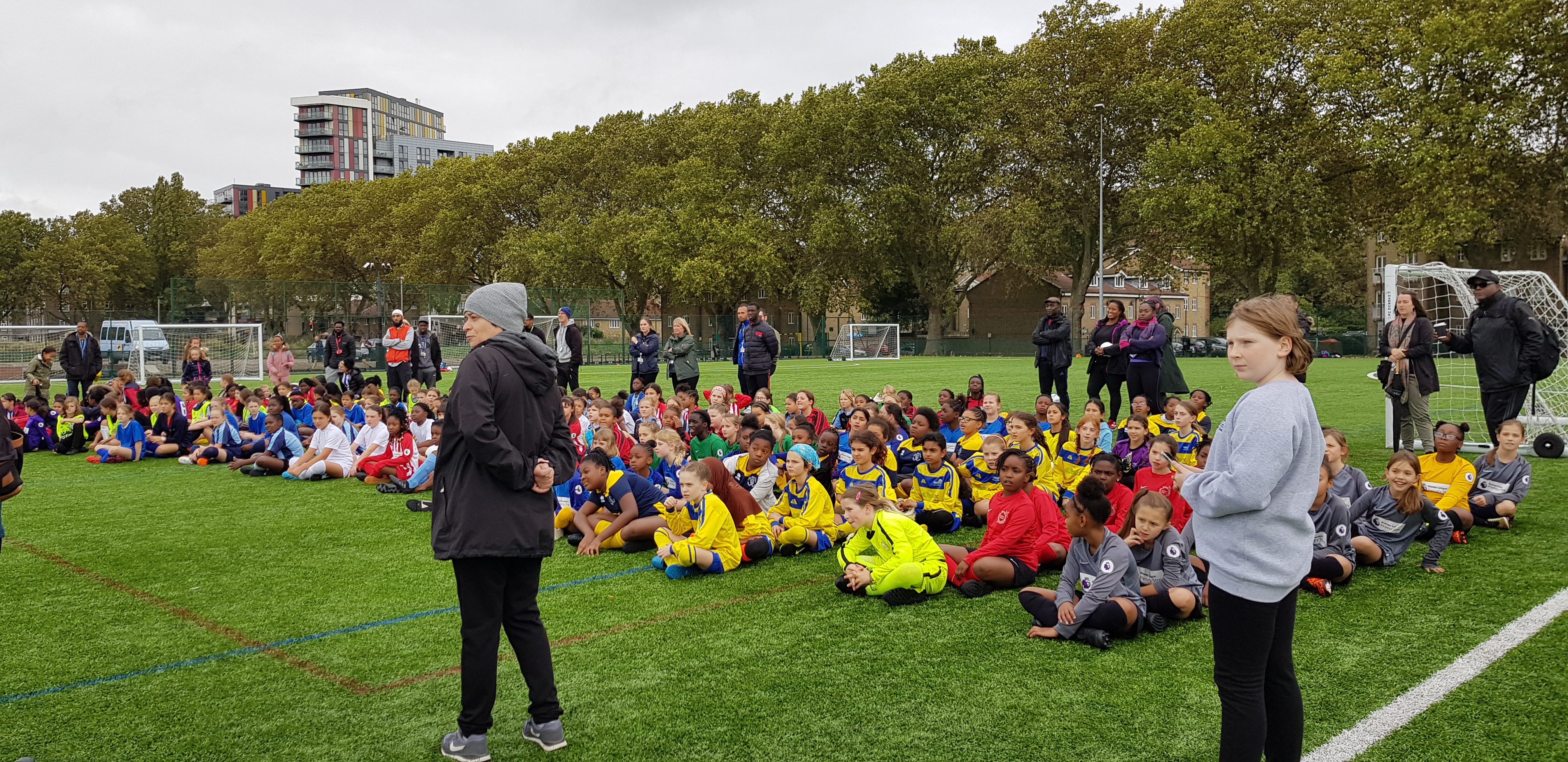 Top 3 Spot for Millfields at Hackney Inter-school Chess Tournament!
Friday 29th June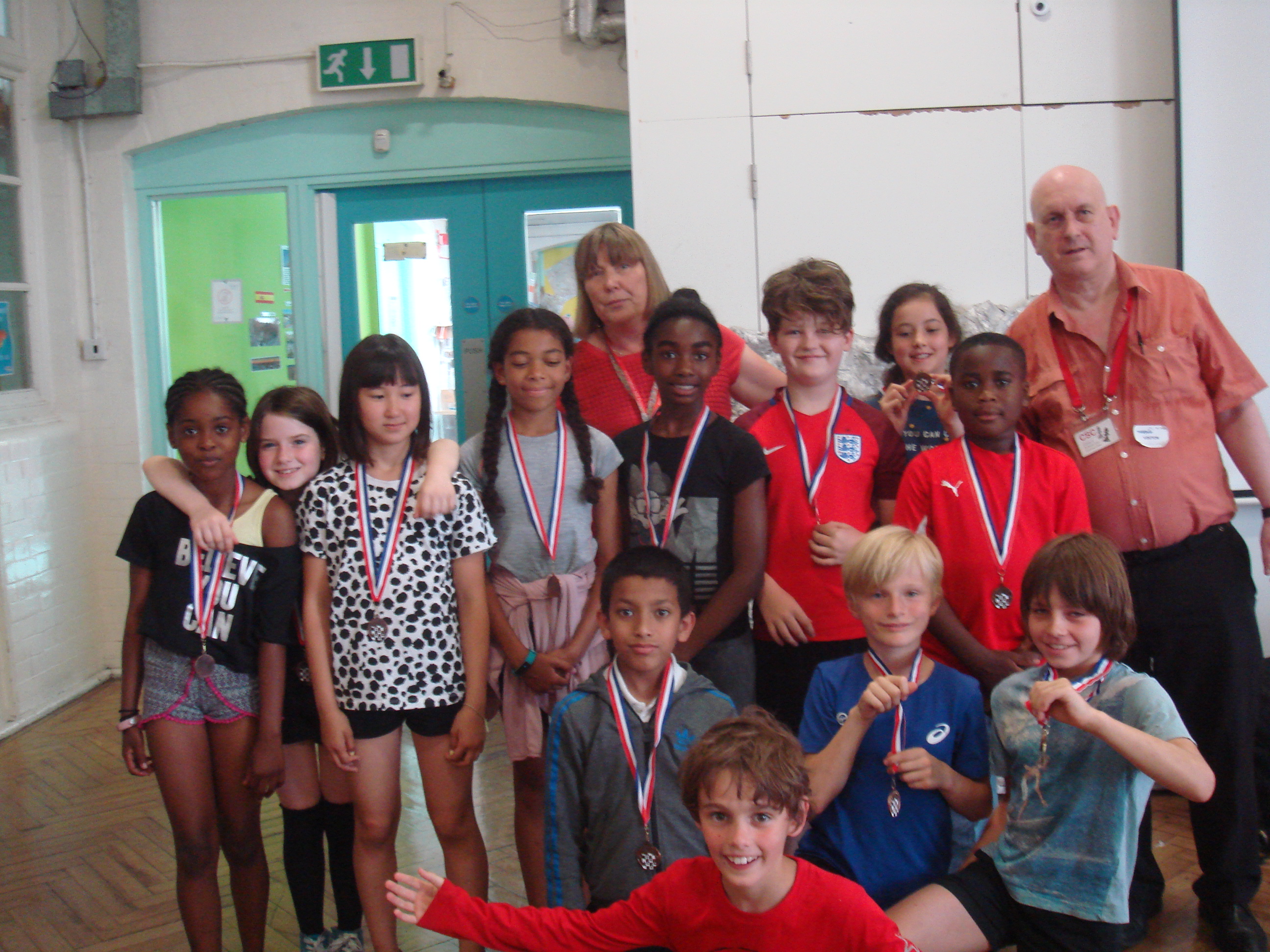 Earlier this week, Millfields hosted the Hackney inter-school Chess Tournament organised by 'Chess in Schools'. The children in Year 5 all have weekly chess sessions to learn how to play chess over the course of the year and yesterday was a celebration of all that they have learnt. The 70 children from across Hackney took part in some very close and exciting matches, and the final scores were very close, only 4 points between the top 3 teams! Well done to Rushmore School who won, but an amazing effort from the Millfields team to come 3rd and receive a special chess medal! A special mention to Jimme Brotherhood, who was the highest scorer for Millfields. Thank you to James for the amazing coaching and Mehmet for organising the day and making it run so smoothly.
Still on top with one race to go!
Friday 8th June
With the final round of the Young Hackney Cycling League on friday, now seems like a perfect opportunity to remind ourselves what happened in the last round which took place on Friday the 8th. We were incredible grateful to Reegan and the Yr6 cyclists, rushing back early from their residential week for grass track racing on Hackney Downs. Exhausted from a week of fun at camp, they still managed to put in an enormous effort to secure a great points total. Also, a special mention to Nella Geoghegan and Layla Hughes who bravely raced in a year above their age !! With Year 5's determined and succesful racing too, we remain firmly at the top of the league with 1 race to go!! A big thank you to Paul Marsden for his continued efforts and Delphina Hughes (phinaface@hotmail.com)  for her fantastic photos which also feature on the YHPSCL blog run by Neil Irons, regional director. Thank you, also, to all the parents who turn up every week and support and help.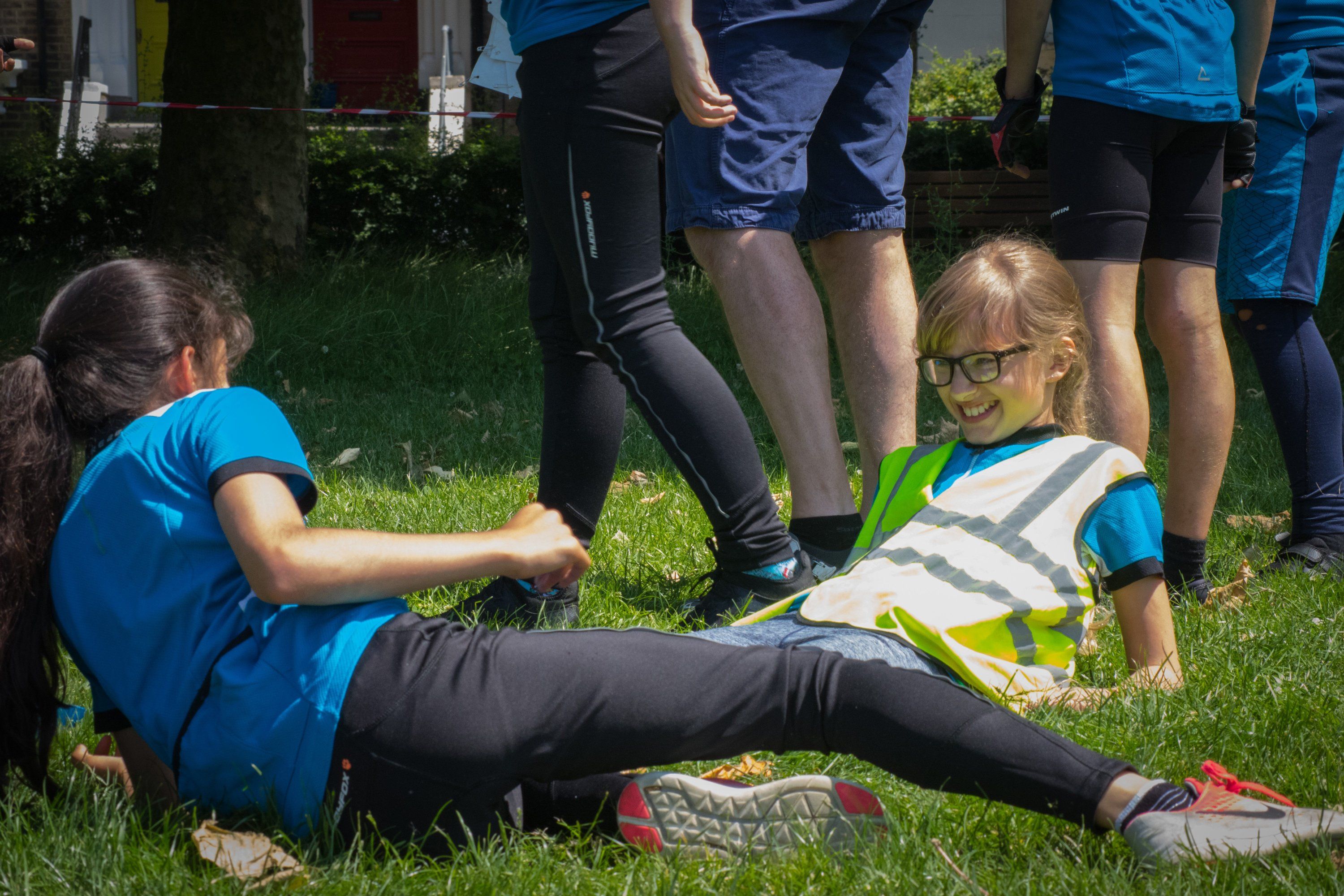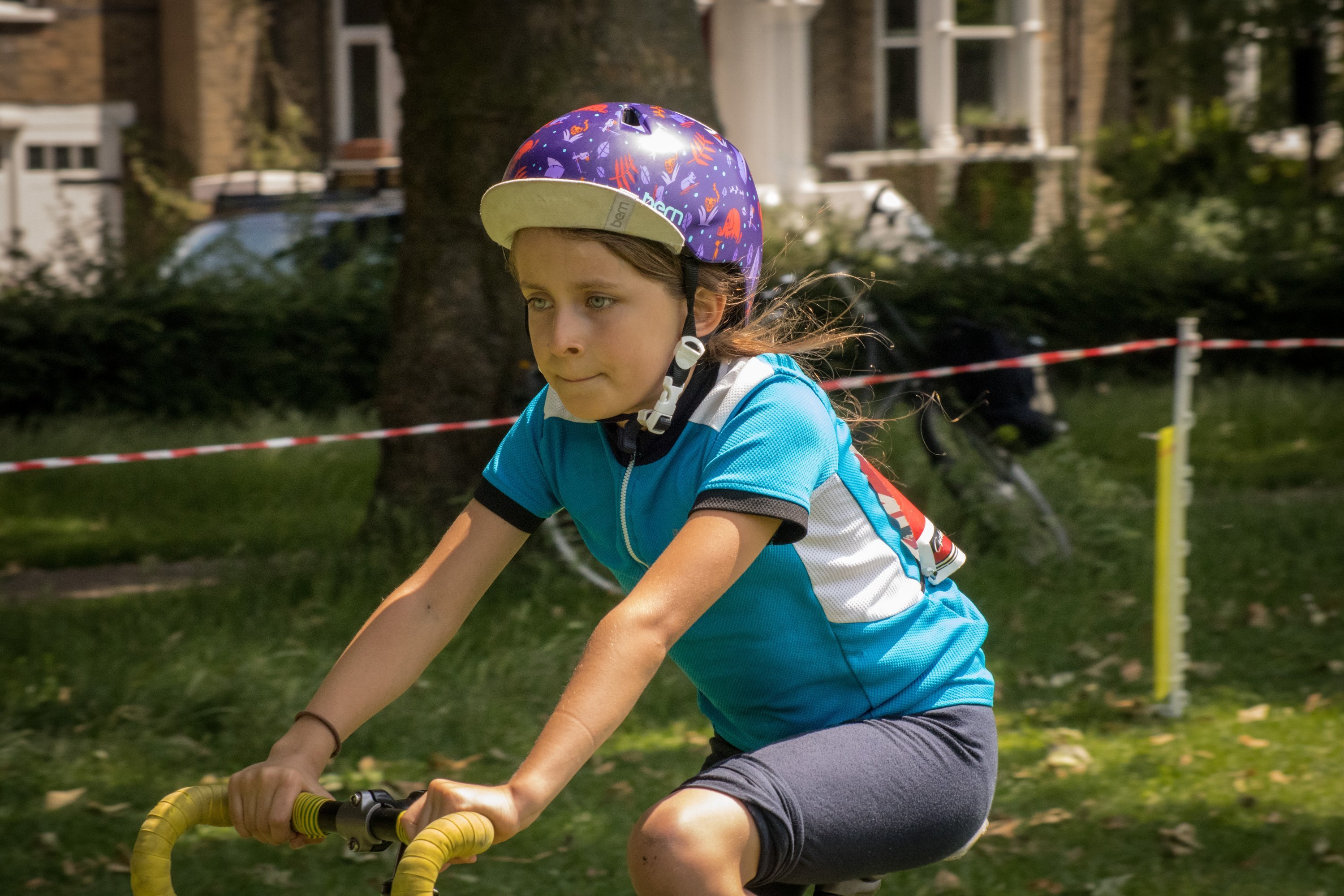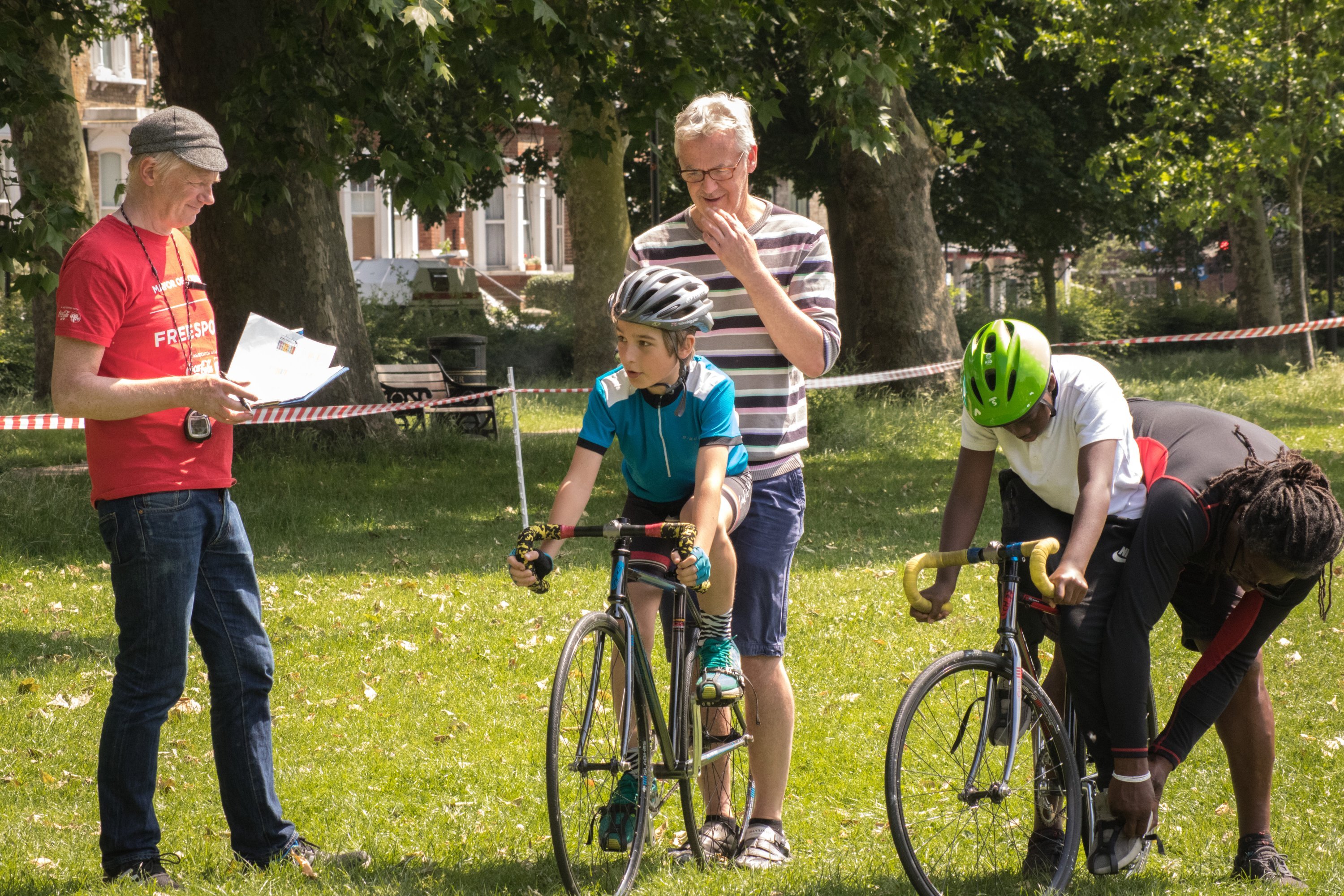 Swimming For Success
Wednesday 20th June
Massive congratulations to the Millfields Swimming Team who recently returned from the annual Hackney Swimming Gala laden with Gold, Silver and Bronze medals! Well done to India, Joseph M, Maggie, Hannah, Louis, Viggo, Maeve, Ashleigh, Asher, Lila, William, and Jimme! Big thanks to Sharon for taking them and also supporting swimming across the year groups.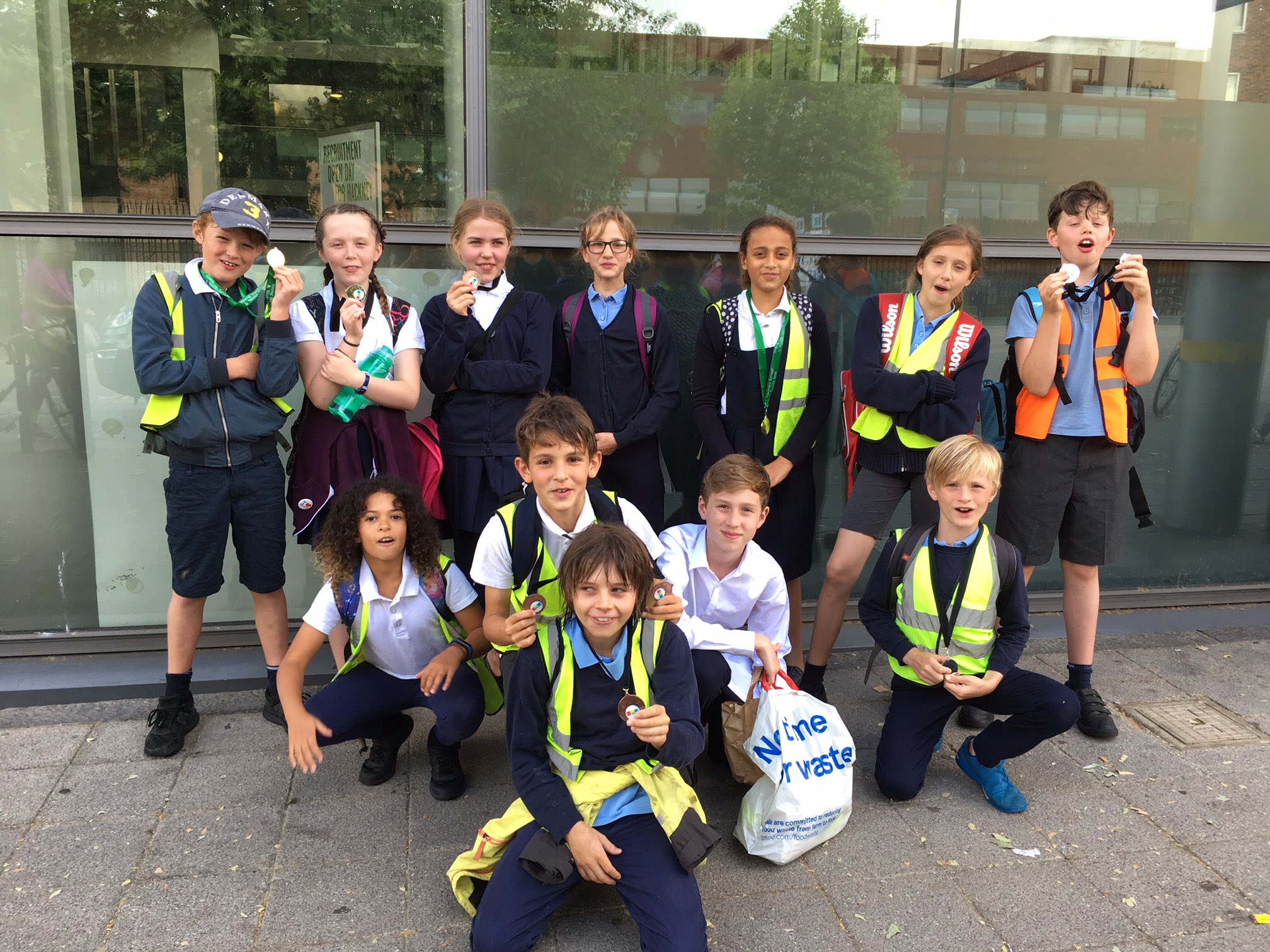 Let's Get To The Emirates, On The Double
Wednesday 13th June
Last week, the annual complementary Arsenal Double Emirates tour took place. The children were able to sit in the directors box, tour the pitch side and even enter the hallowed changing rooms and sit in their favorite players seats!
They were also lucky enough to test out the Gunner's new indoor Astroturf pitch, supervised by top Arsenal trainers! After a stop for souveniers at the Arsenal shop, we made our way home - it was a great day out!
By Sharon Williams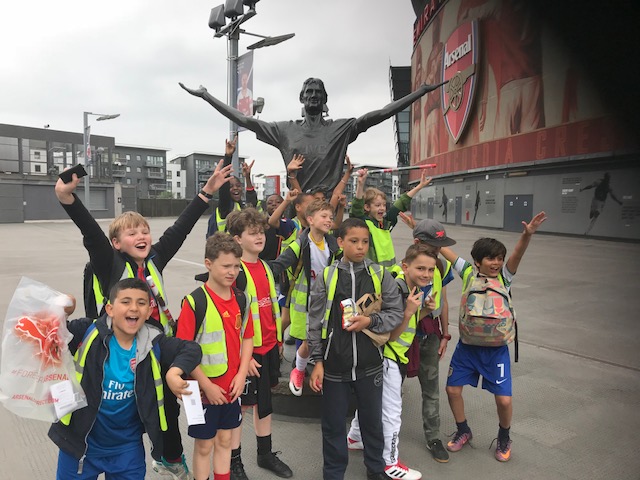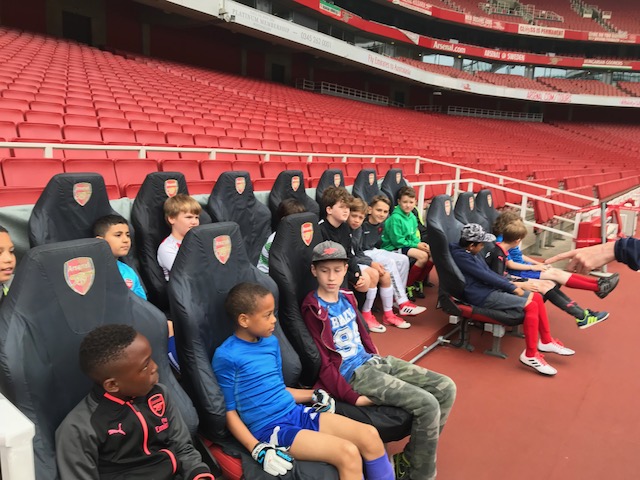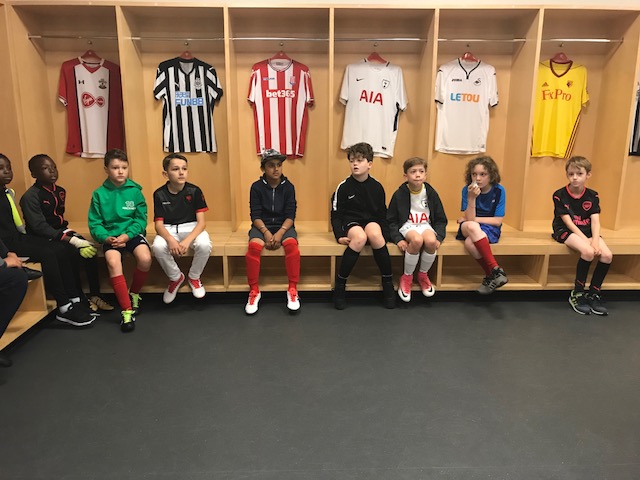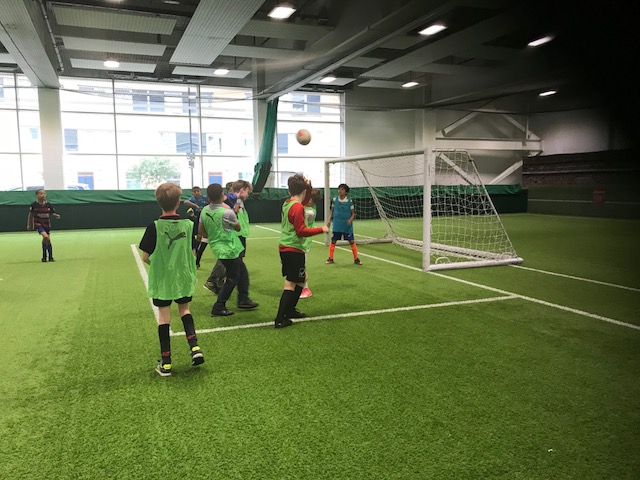 Success for Millfields Tennis Team at Mini Red Tennis Tournament
Friday 8th June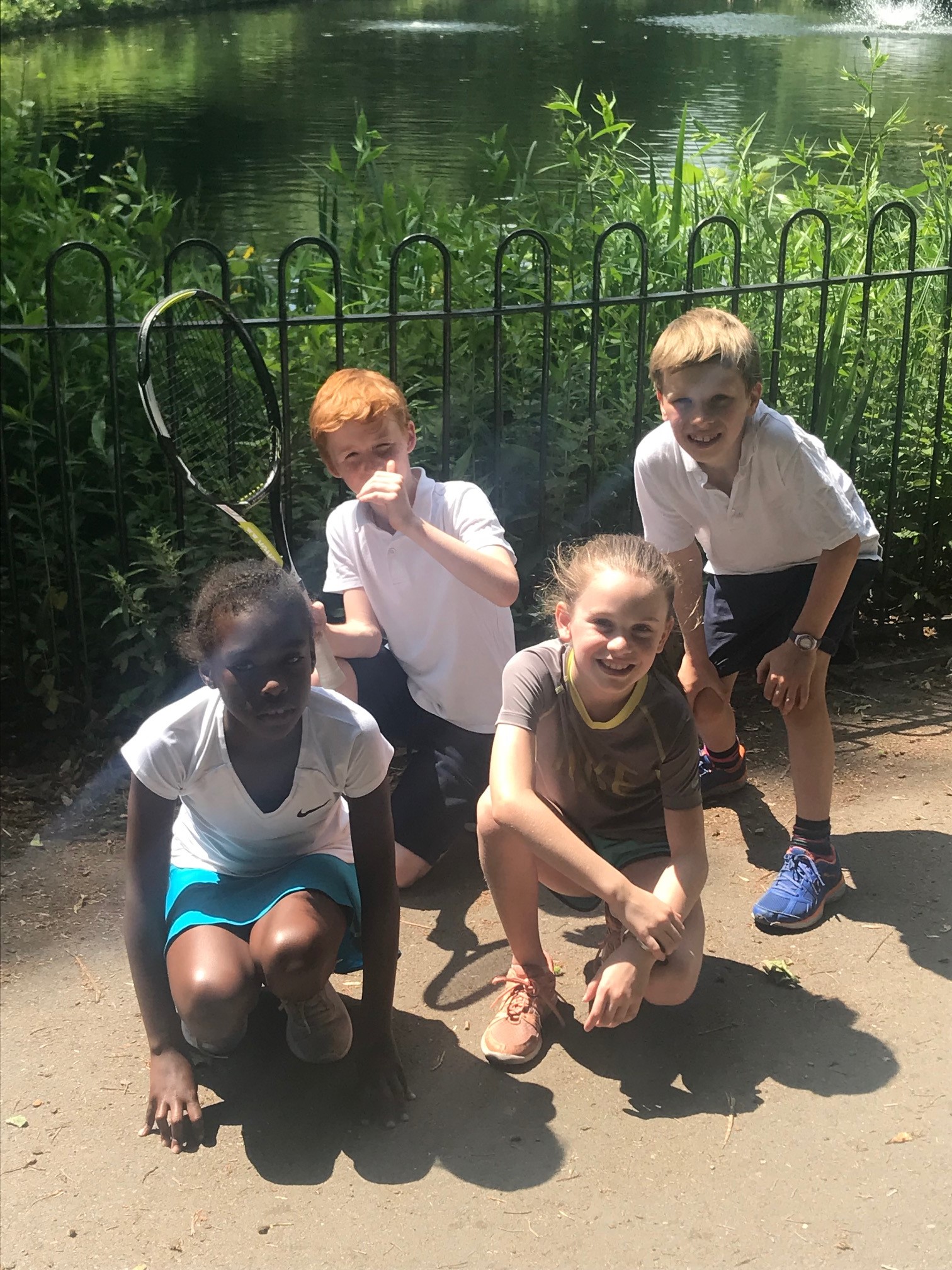 With the tennis season firmly under way, four of our keen tennis players participated in the Mini - Red tennis tournament held at Clissold Park. Each player competed in 6 matches on custom courts which were a quarter of the size of an adult court to encourage the development of core skills in Hackney's budding Andy Murrays and Heather Watsons! After achieving a highly respectable 8th place, the team celebrated with ice creams and slushies! Well done to Vincent and Lena from Y4 and Brooklyn and Bill from Y3. Special thanks to Monique Chery, Brooklyn's mum for taking the team along.
Brilliant Performance by the Badminton Team
Monday 14th May
The school badminton team did incredible well, winning the Young Hackney Primary Badminton tournament, held in Stratford. Well done to all the competitors and a bag thank you to Musa for training and accompanying the team.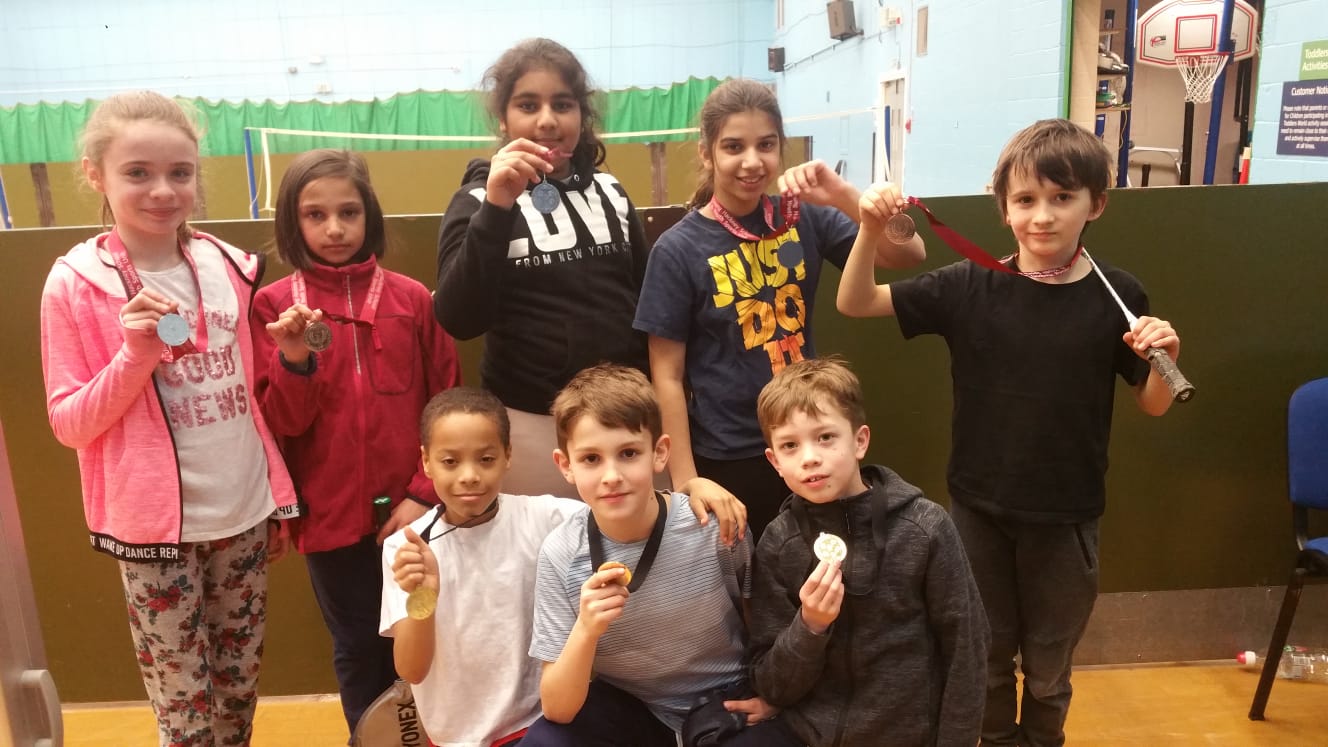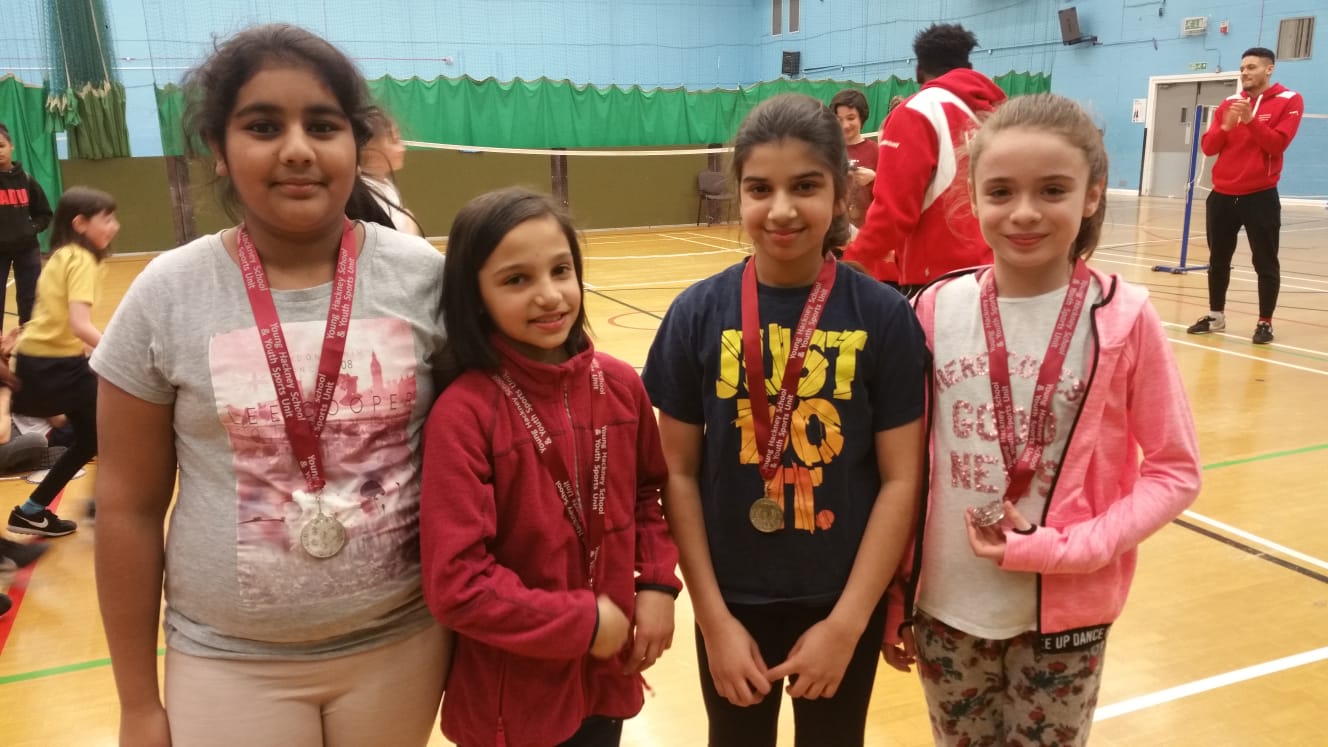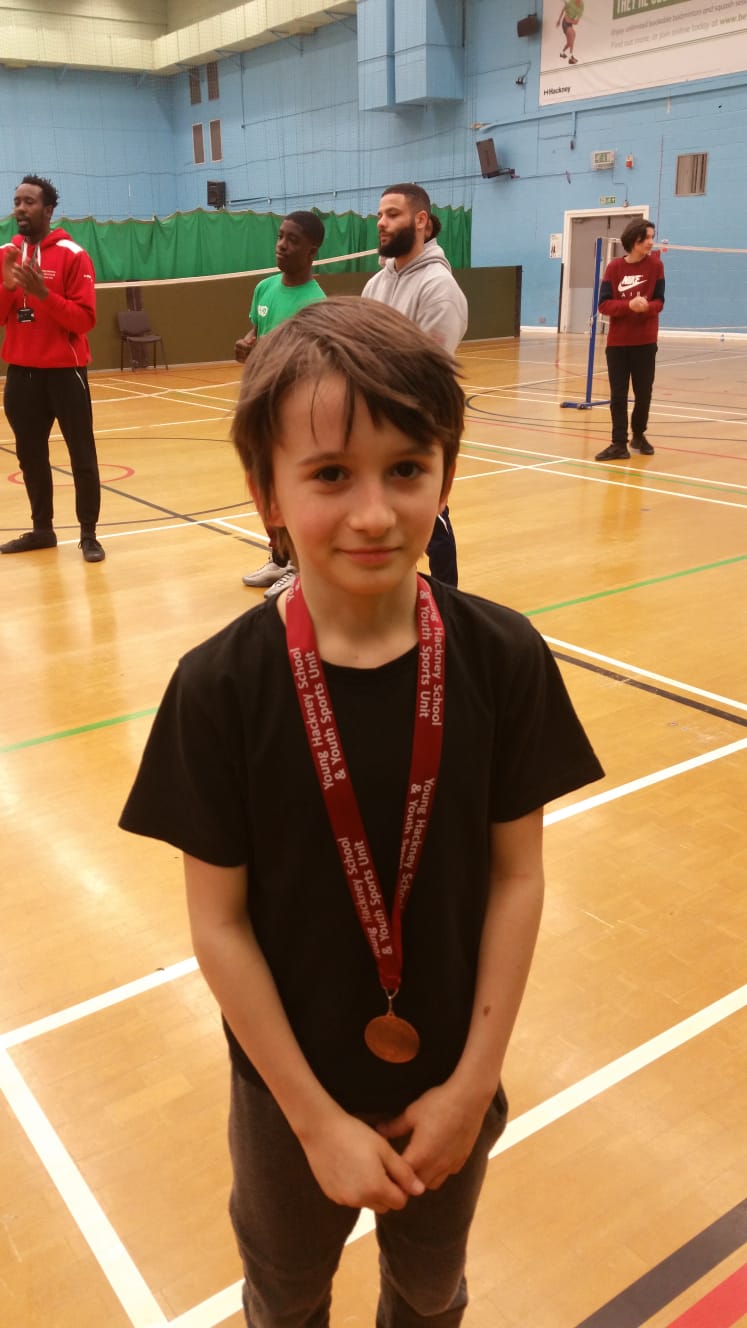 Friday Fun on Fixies!
Friday 11th May

Millfields cyle team put in another impressive performance on Hackney Downs last Friday. Riders from years 4 and 5 were grass track racing on fixed gear bikes, a challenging series of races new to most of them, but in true Millfields spirit, they showed great skill and detemination. With an impressive turn out from family members to help and cheer them along, they won 5 medals and all riders scored an amazing points total, extending our lead at the top of the league table!! A special thanks to Delphina Hughes for the amazing photos!
by Paul Marsden
For more information, please see the YHPSCL blog run by Neil Irons, regional director.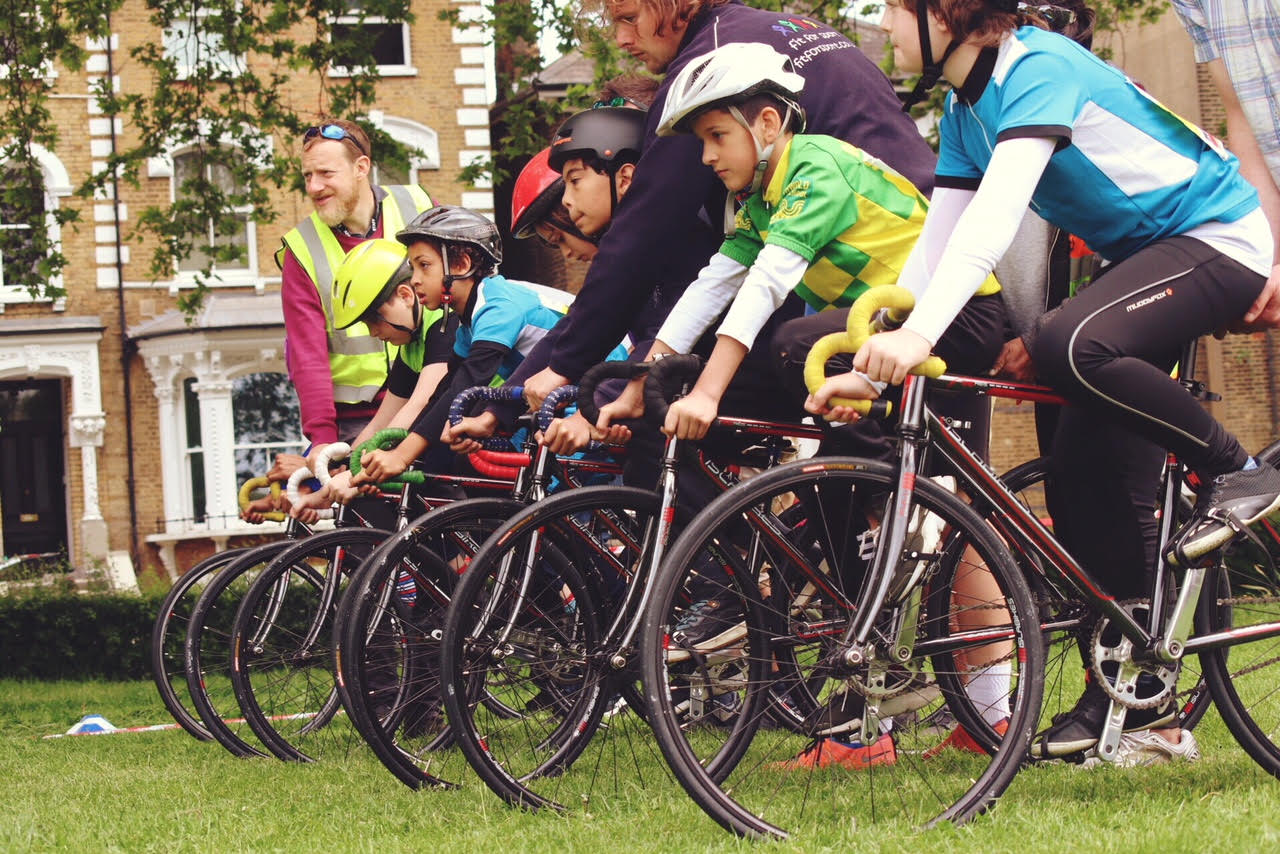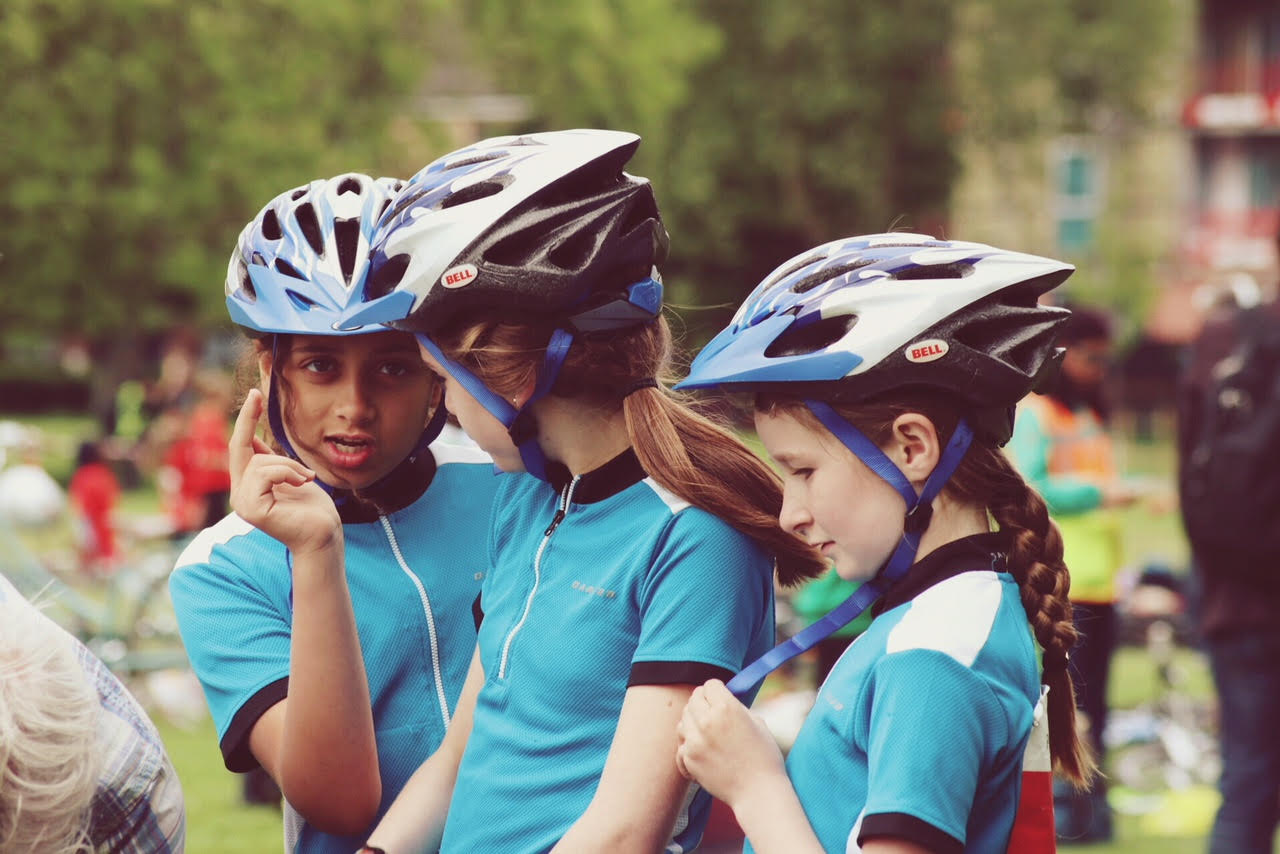 Muddy Mountain Biking at Hackney Downs
Friday 9th Mar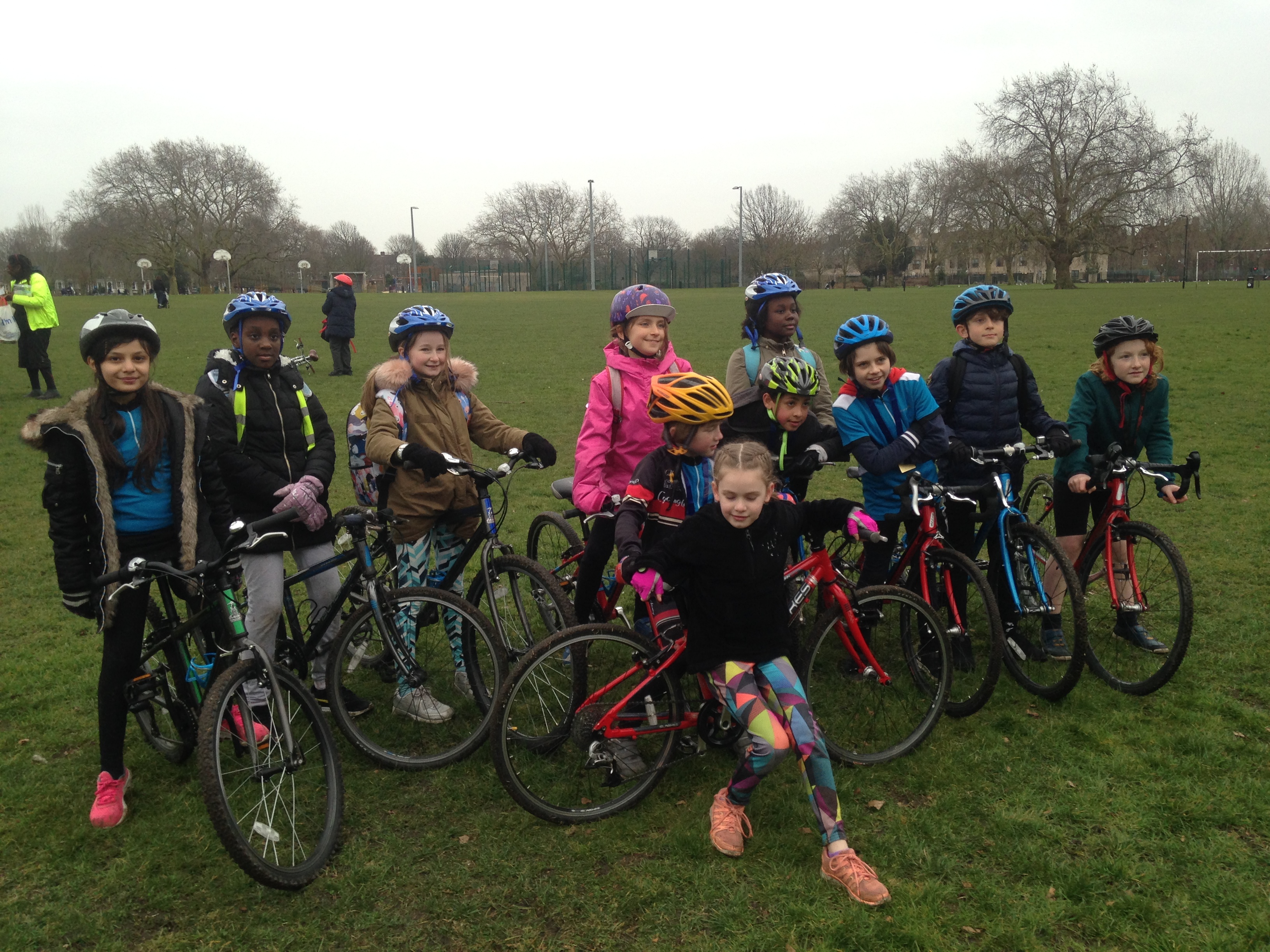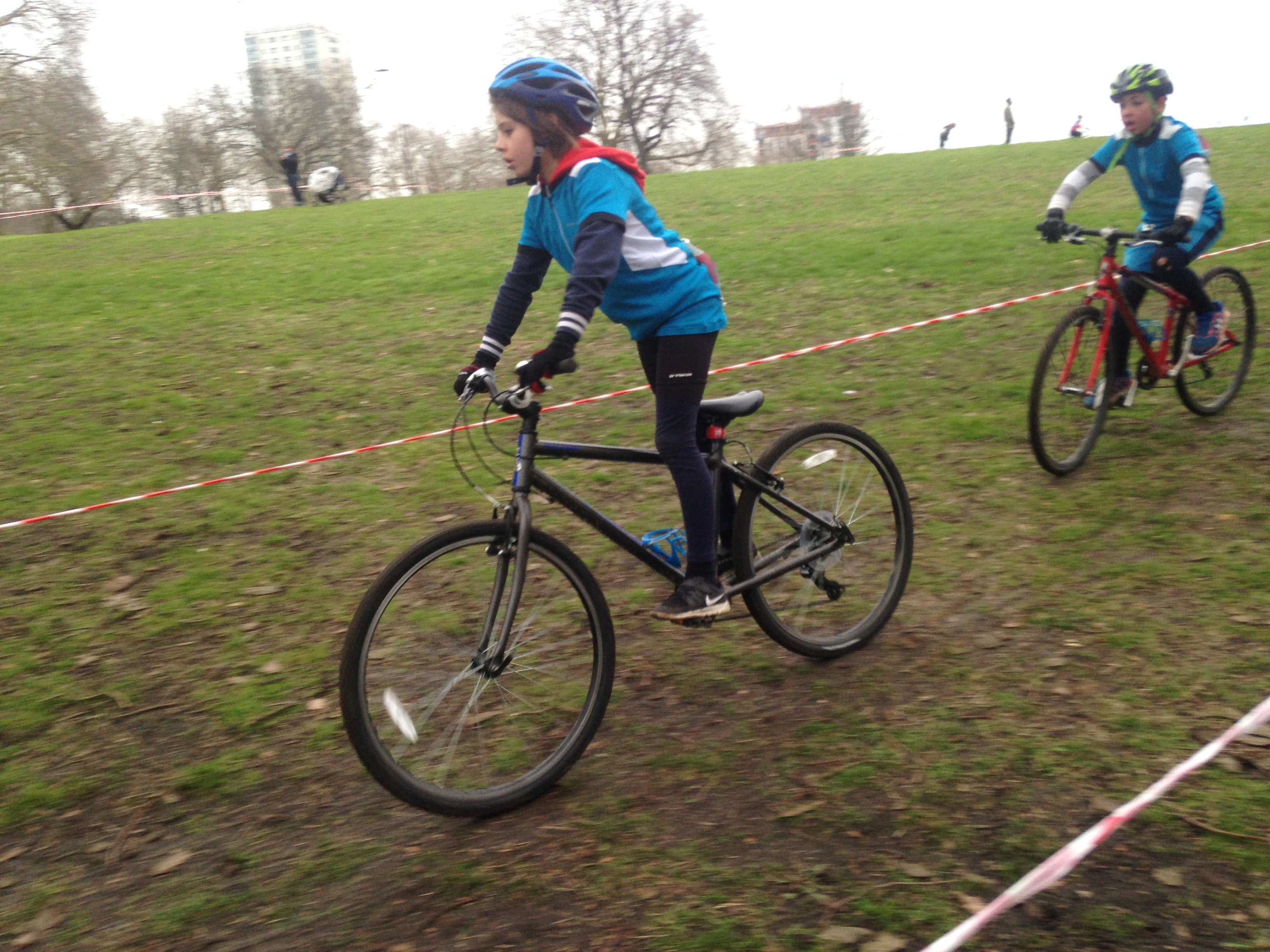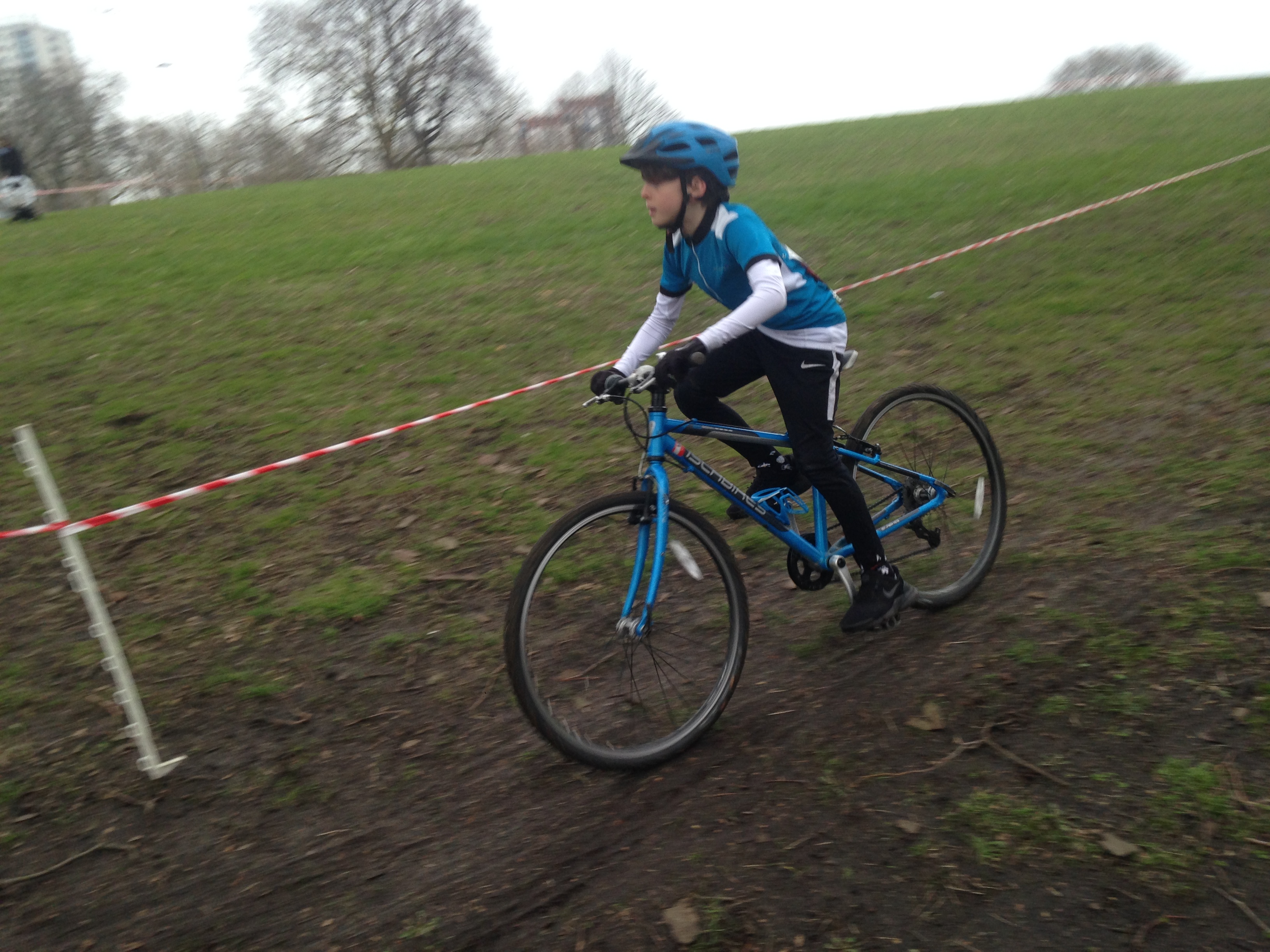 Millfields cyclists put in another great team effort last Friday in the year 4's and 5's race on Hackney Downs - this time a mountian bike race. A tough ride for all, 3 tiring laps of a long muddy circuit was hard work, but 5 medals and lots of league points made it worth it! A special mention to Connice Pilgrim joined in last minute to race a year above her age - what a star.
by Paul Marsden
For more information, please see the YHPSCL blog run by Neil Irons, regional director.
Circuit Racing on a Freezing February Friday!
Friday 23rd Feb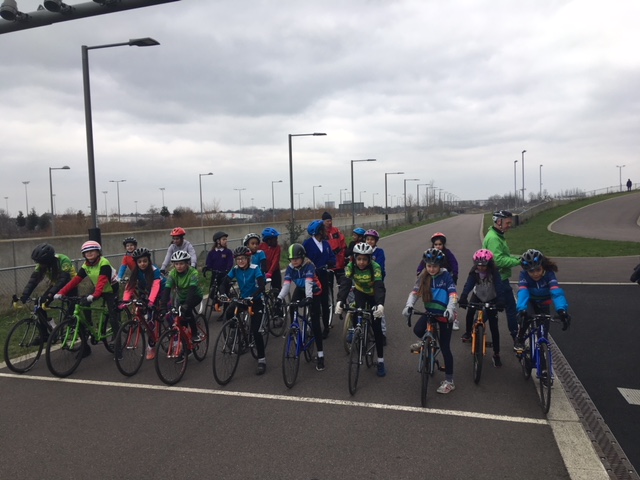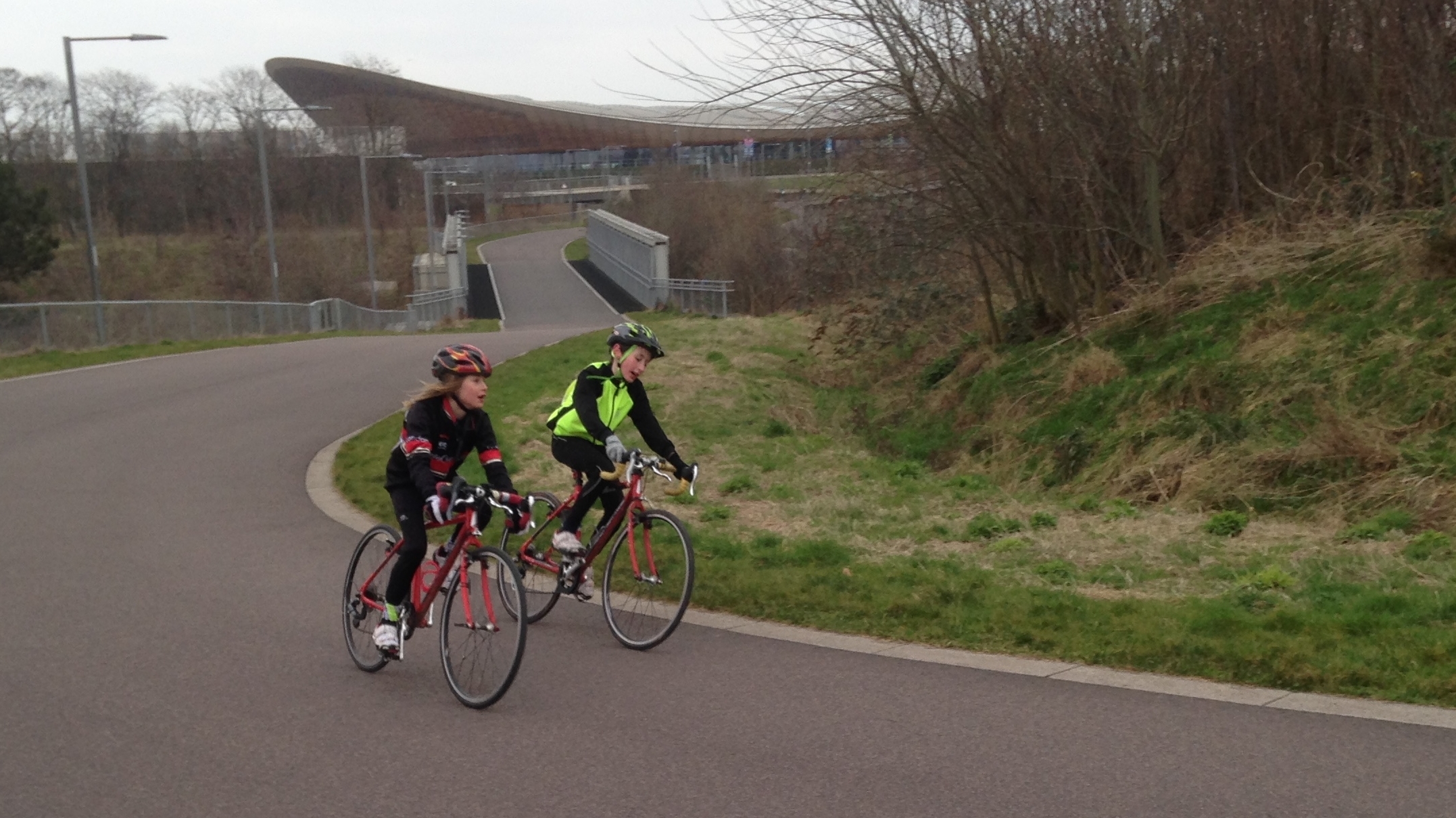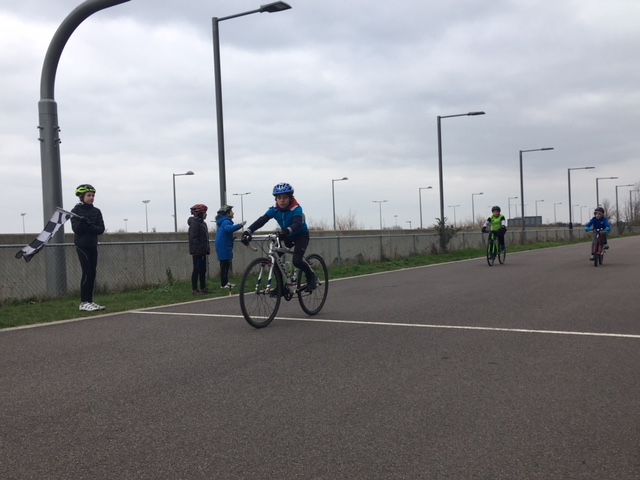 After a very emotional week for everyone at school last week, the children showed great spirit and were all fantastic at the race on Friday - they were great fun to be around . Results are in, all riders came in the top 10 in each race and together scored an amazing 83 points, which extends our lead in the league
For more information, please see the YHPSCL blog run by Neil Irons, regional director.
Super Roller Racing
Friday 12th Jan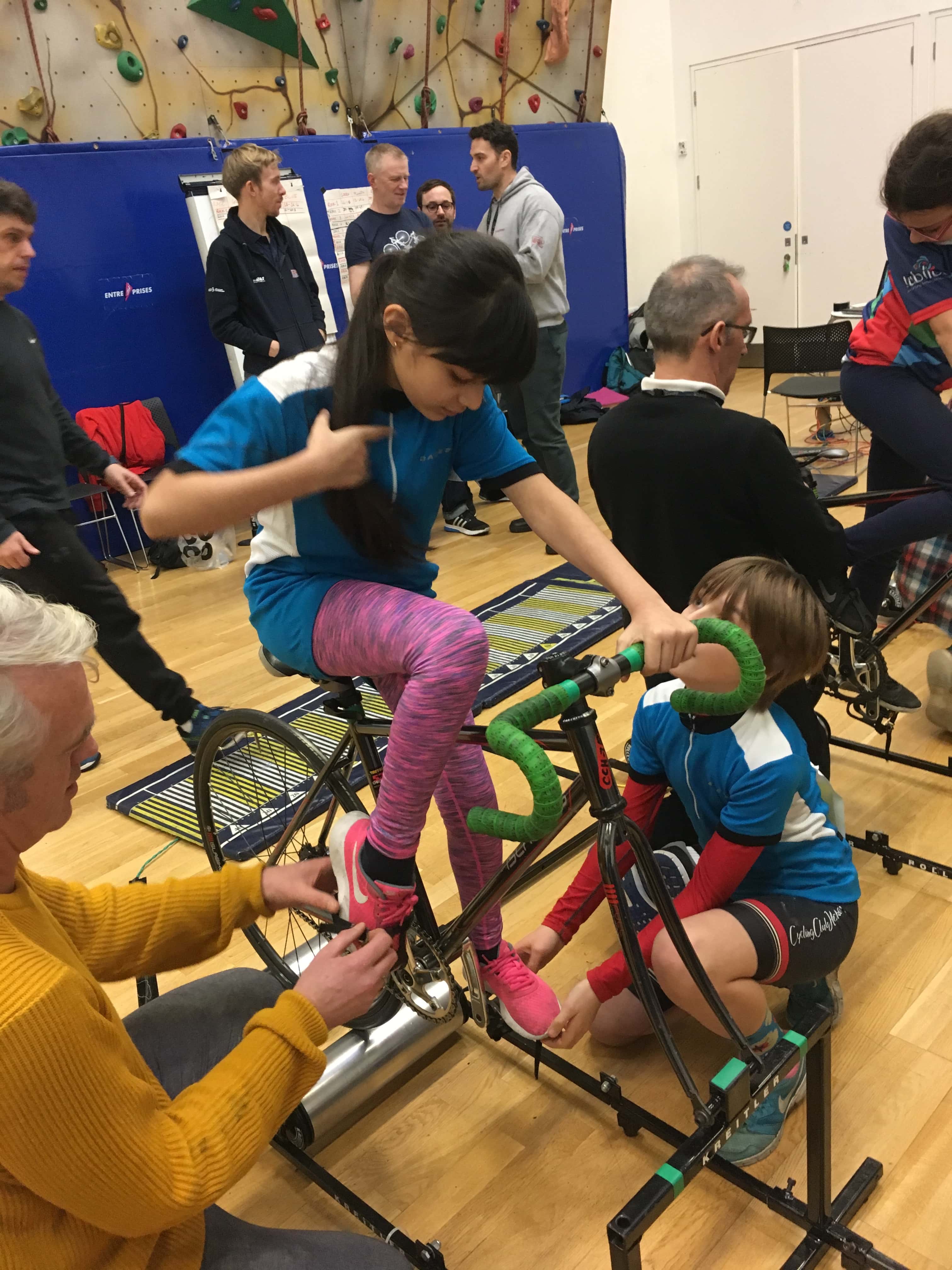 Another great result for Millfields in Roller Racing at Forest Road Hub Hackney. Thanks to the parents whom came along. Additionally, we are very appreciative of the children and Paul who did superbly under intense pressure from Jubilee who are deperately trying closing the gap. We will fight right to the wire.
For more information, please see the YHPSCL blog run by Neil Irons, regional director.
by Sharon Williams
Millfields Y5 Chess Players take 5 medal haul at Chess Classic Tournament!
Friday 8th Dec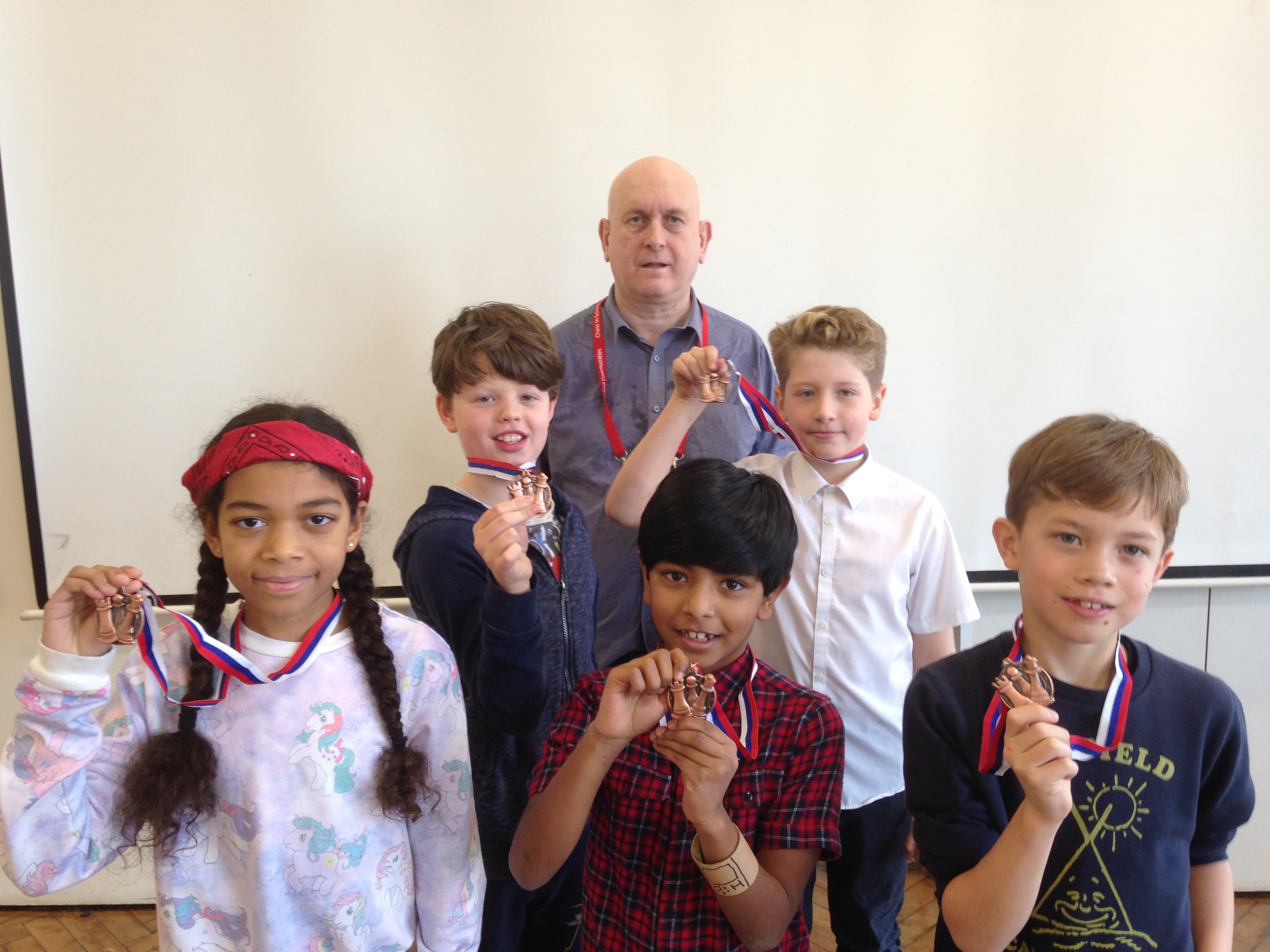 On the 8th of December, Millfields took 60 Children to the famous Chess Classic Tournament.  In the morning they had a show with both a Grandmaster and an International Master – an experience that was thoroughly enjoyed by all! After lunch, the children played 5 rounds of chess. It gives me great pleasure to say that after only 12 weeks of class room chess lessons, we came away with 5 Bronze medals – an absolute stunning achievement from all who took part!
James Robinson

Chess Tutor
Millfields Tennis Team meets Greg Rusedski at the ATP Finals!
Wednesday 15th Nov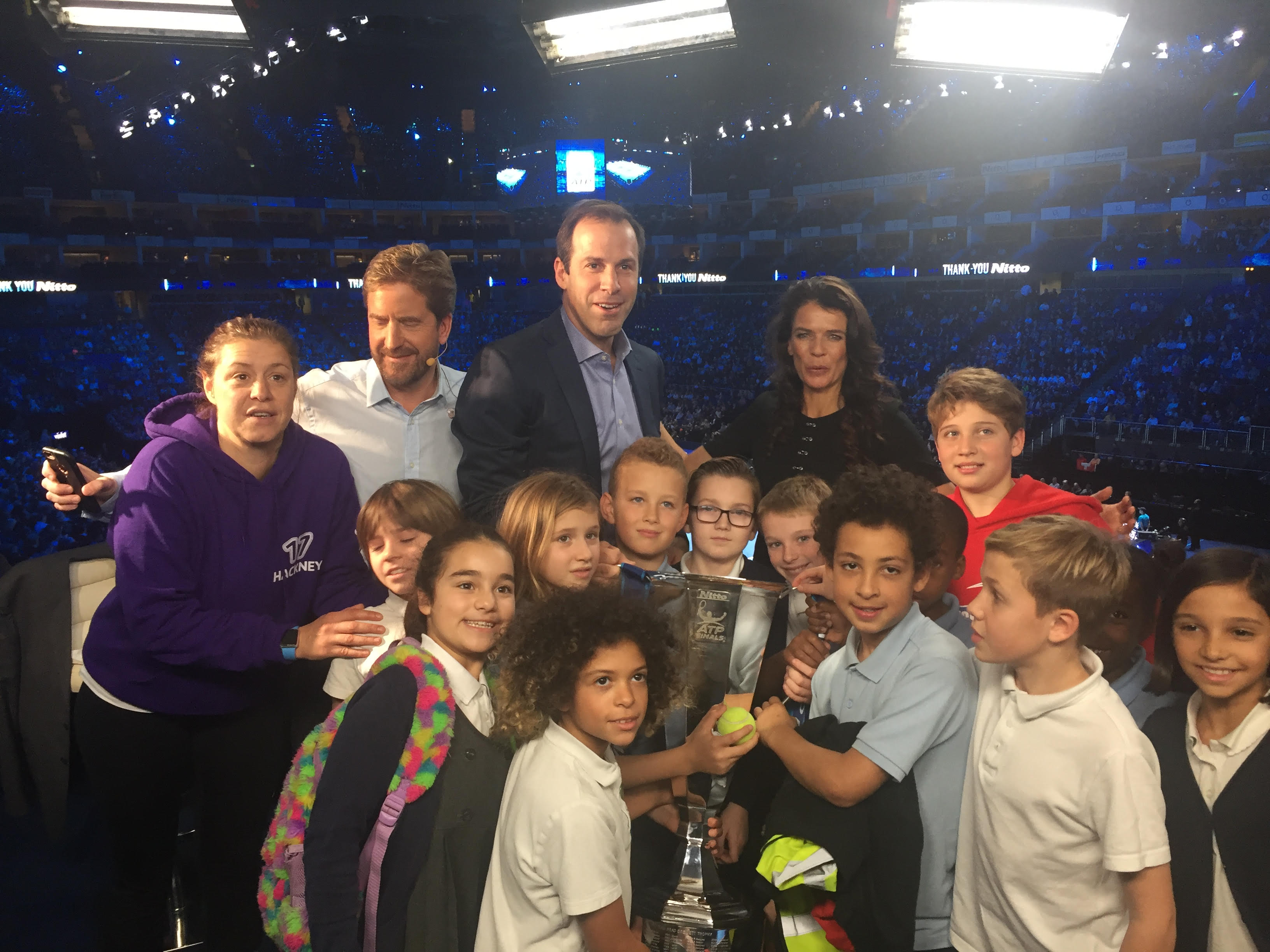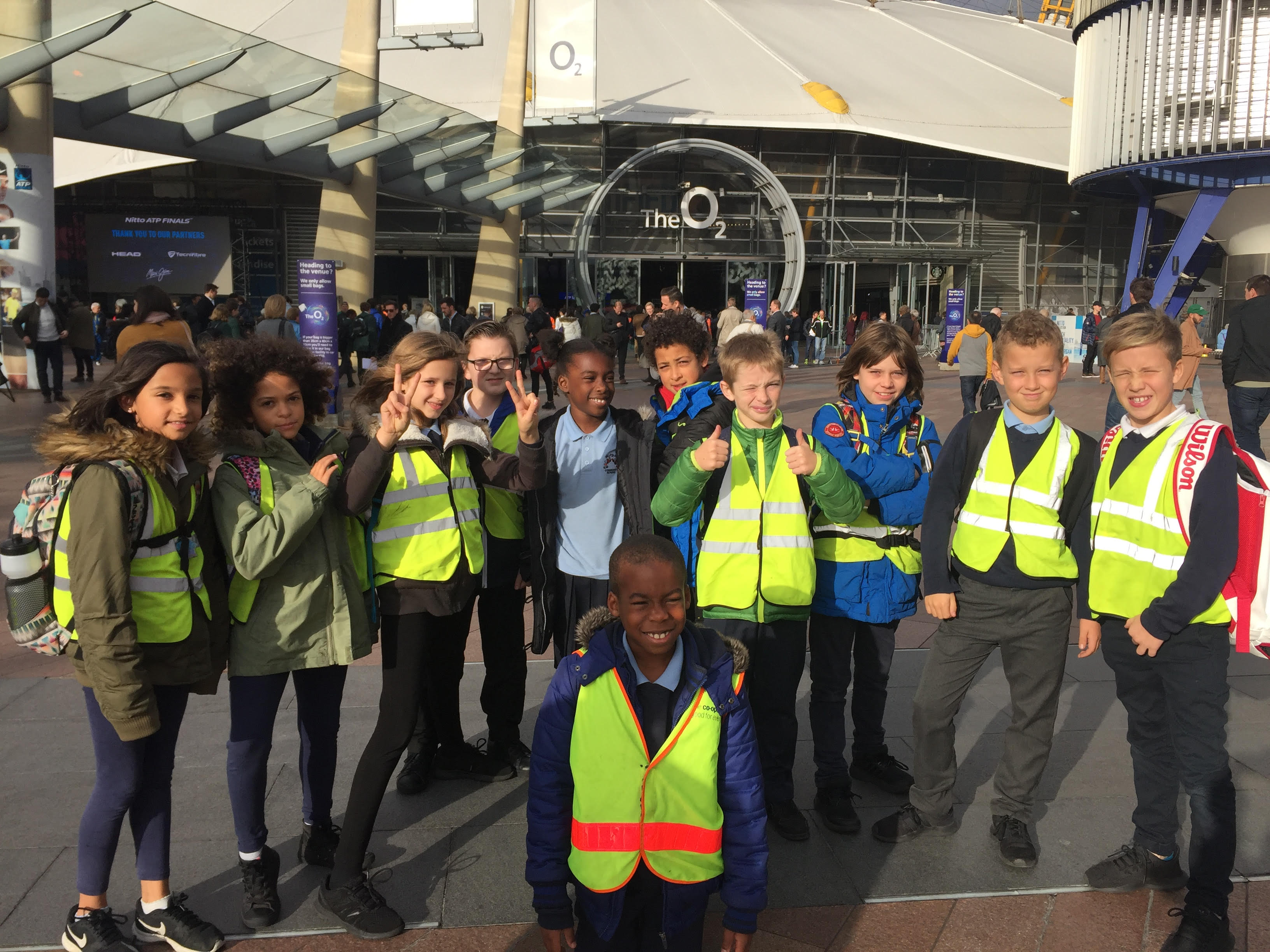 What an amazing day for the Millfields Tennis team who went to the ATP Tennis Finals at the O2. Highlights of the day included seeing arguably the greatest player of all time, Roger Federer, play and the opportunity to meet international tennis icon Greg Rusedski! Especially pleasing was that lots of the staff and other spectators commented on how well-behaved our children were so well done –they were great ambassadors for our school!
Cyclocross Success!
Friday 12th Nov
Great racing again yesterday at Hackney Downs and a big thank you owed to all the parents who turned up to support - there were 8 there to help cheer along/feed/keep in order! Pleasingly, we won 3 of the 4 races, with 3 golds, 2 silvers and 2 bronzes and all involved (special thanks to Lena for stepping up from yr 4 to race in yr5) gave a very spirited performance. One of the highlights was the epic battle in the Y5 boys race which was dominated by Millfields; Nik and Jimme pushing each other to the limits. We are awaiting the final results from Neil but we should have done well on points.
For more information, please see the YHPSCL blog run by Neil Irons, regional director.
Millfields are Hackney Primary Cycling League Champions 2017!
Fri 30th June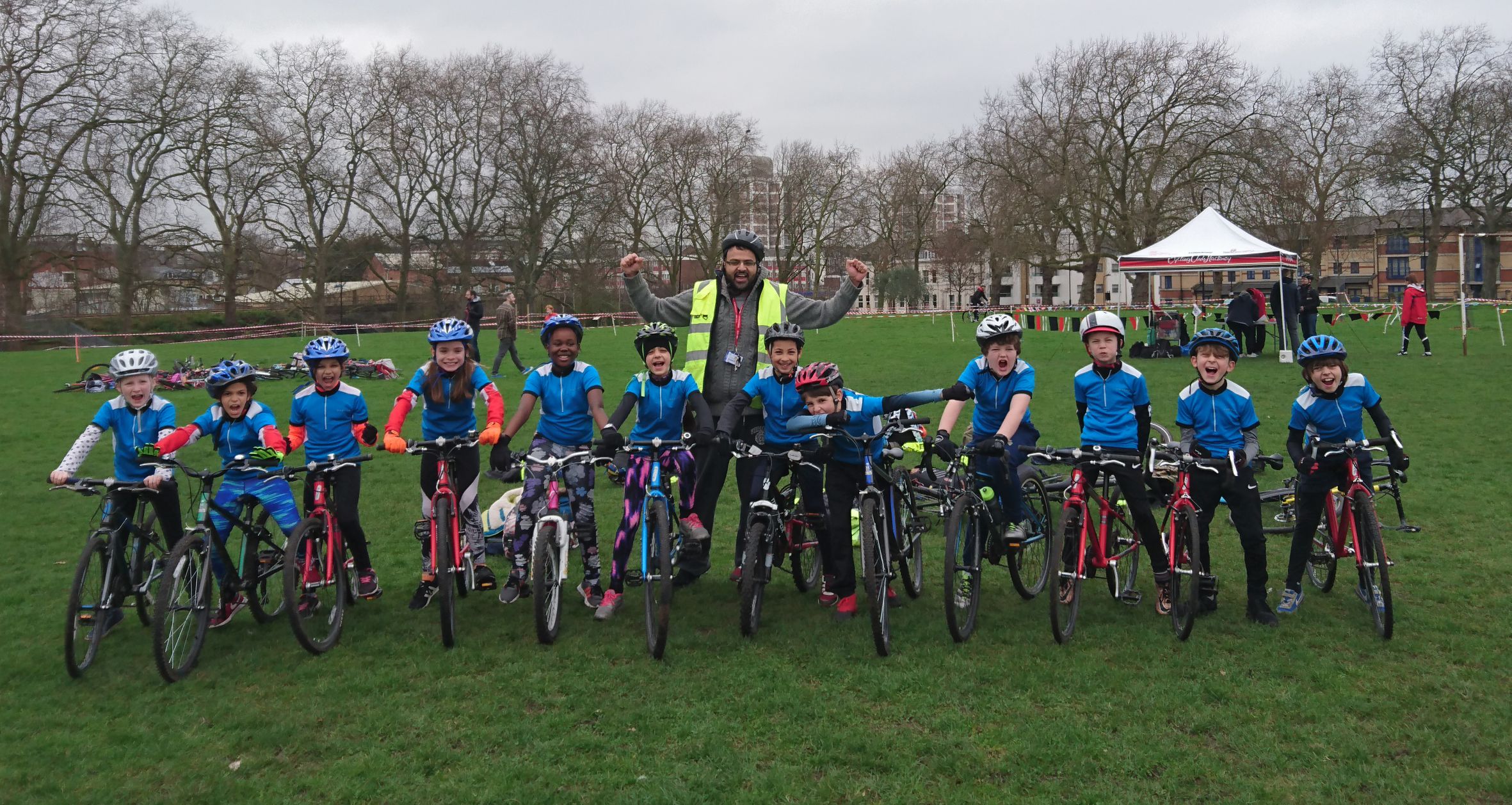 Millfields has successfully defended its 2016 title - we are now officially Hackney Primary Cycling League Champions for the second year running! Every single person in the team has contributed to this phenomenal achievement. Show below is the final league table:

We were crowned champions at the final round of the 2016-17 season, held last friday 30th June at a busy Hackney Downs. The year 5 girls saw Ashleigh of Millfields finish first in both scratch and elimination races with Laila-Grace - Millfields 2nd in the scratch. In the year six boys scratch, Robin from year 6 was just pipped by Nikita from Parkwood.
For more information, please see the YHPSCL blog run by Neil Irons, regional director.
Show Racism the Red Card
Sat 13th May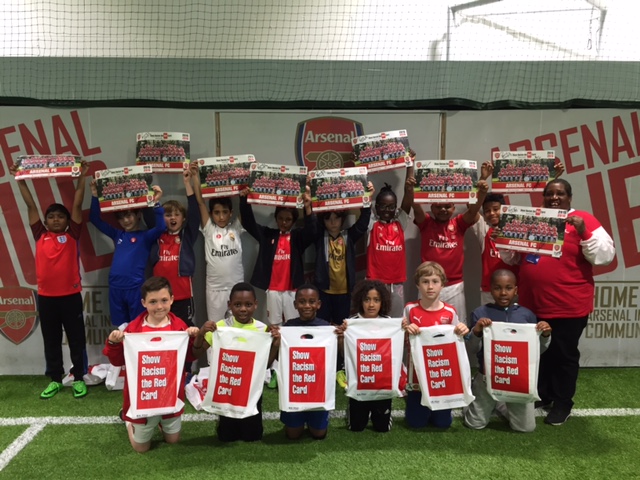 On Tuesday 10th May, a group of children thoroughly enjoyed two workshops with the 'Show Racism the Red Card' staff to explore diversity among British footballers both female and male in all the leagues and abroad. The children also enjoyed a brilliant training session with Arsenal Academy Training staff. The whole event including a Q&A session at the end was recorded by London Live and included dignitaries from the world of Sport and Politics including Paul Goddard, a former Newcastle United player.
Hackney Schools Run 2017
Sun 30th Apr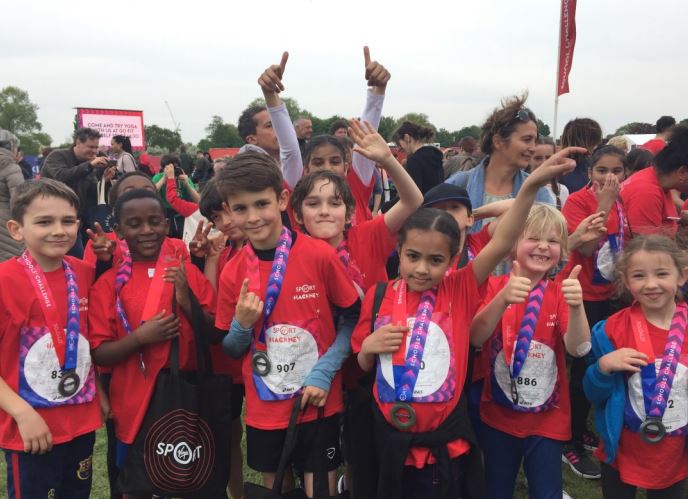 On Sunday 30th April, more than 220 Millfields pupils from Reception to Year 6, and lots of parents and carers took part in the Hackney Schools Run. It was a perfect day for running and Millfields certainly made the most of it. A huge 'well done' to all the children who tookpart and having completed the previous 12 miles before school, in the weeks building upto the event before Sunday, they ran the last mile with great excitement and enthusiasm. An amazing effort saw Louis Reynolds in Year 4 finish in first place, way ahead of the rest of the fields in under 6 minutes, followed by second place, Solomon Rigg from Y5 and fourth place which went to Robin Steer from Year 6 Bristol Class. A brilliant result for the individual boys and for Millfields! Well done! Thank you also to Ifeoma, Jackie and Margaret who organised the Millfields group on the day and made sure it all ran smoothly.
---