Welcome to Millfields Community School
| | |
| --- | --- |
| | |
Latest News
Message from Headteacher
Fri 01 Dec 2023
This week, the PSA and school have had a visit from Felicity, a play and outdoor learning consultant, who was here to get all our views about the playground, as we start on our journey to develop and review the playground space and usage, and outdoor provision. Felicity spent 2 days with us, observed all the playtimes and lunch times, alos speaking to staff and children outside, then met with children, staff, parents and Governors to get their views, ideas and thoughts about developing the playground area. A big 'thank you' to the parents and governors involved and to Vicky, who is leading on this project and organised the visit. if there are any parents who would like to offer any ideas, services, support -we would love to have you onboard. Please email vnoakes@millfields.hackney.sch.uk
Also this week, Y6 classes visited the Buddhist Centre as part of the RE curriculum. The children enjoyed the whole experience, loved sharing what they had already learnt and knew, but especially loved the opportunity to meditate!. The children have also brought lots of information back to enhance their in class learning.
Some of our children took part in the Hackney cross-schools Panathlon this week. This is a competition/activity for some of your children who might not otherwise have an opportunity to compete and involved taking part in the following activities: Flight Path, Parachute Popcorn, Boccia Blast, New Age Kurling, Table Cricket, Precision Beanbag, Ten Pin Topple, Harlem Hoops, Volleybat and Messi Football! The children did so well, and thoroughly enjoyed the day, and especially as they came back with a certificate and the bronze medal! Well done to all the children who took part and to the staff who supported them.
As you will hopefully already know, the Christmas Fair is next Friday 8th December afternoon and starts at 2:30pm until 5:30pm. The PSA have all been busy for the last few weeks and still need lots of help for the actual event, getting ready for, during and after. We need donations of toys and tombola prizes. If you have not already bought a raffle ticket -please see one of the PSA committee who will be around all next week. All of the activities and stalls will be outside, so we hope to see lots of you there, enjoying the festivities and having some festive fun!
The children in Y2 have all been excitedly learning their lines and practising the songs for the Nativity Performances that are planned for next week. There will be tickets for sale on the day - £1 donation for each performance See the details of days and times on the poster that was emailed out and in the Mag. We hope to see you at St James Church. We hope that Mr Coffee Bean will also be there selling coffee before the show starts! The PSA are making some money from these sales.
The following week, beginning 11th December are the Winter Concerts for all classes, as well as the Choir and Instrumental Concert on Tuesday 12th December from 6pm. This is always a lovely evening that gets us all in the mood for the holidays!
Another date for your diary is the Christmas Lunch day - Friday 15th December. If your child usually has packed lunch and you would like the special lunch for your child that day, please let us know via email before the end of next week.
We are collecting non-perishable goods for the Food Bank Christmas Hampers that will be given out on Tuesday 19th December. We need more rice, lentils, pasta, pasta sauce, tins of soup, baked beans, tins of tuna or sardines, custard, UHT fruit juice, other drinks, cakes, sweets, biscuits and mince pies. Thank you to all of you who have already contributed and continue to contribute on a weekly basis. The families in receipt of the food are extremely thankful.
Please could I ask that children be particularly careful when they put their bikes in the bike store - we have recently had some haphazard "parking" which has resulted in a few adult bikes being scratched and damaged. Thank you.
Finally, Winter seems to be here as the temperature has dropped, and it is feeling chilly outside, so please make sure that your child is wrapped up warm, and that all coats, scarves, gloves and hats have names on them! It really helps when we try to match lost property to the right owner!
Have a good weekend, take care and keep well. Jane.
Message from Headteacher
Fri 24 Nov 2023
What another busy week it has been at Millfields! There has been lots happening as usual, including the sounds of all those Christmas song favourites through the halls!
On Tuesday, a group of boys and girls represented us in the Young Hackney football league - both teams won their games and they all really enjoyed the experience. Well done, and thanks to all the children, and Izaac and Steve.
Also this week, Fuji, Nile and Shenandoah classes visited Hackney Museum as a follow-up to their work during Black History Month. The children all enjoyed the workshop and exhibition: Our Words: Stories from Eastern, Central and Southern African Communities in Hackney and learnt lots!
Thank you to Olympus Class and Fuji Class who sahred theior learning today in Sharing Assemblies. The children have learnt so much and really enjoyed sharing their learning with their families.
Also this week, members of SLT have been in classes observing teaching and learning, talking to children about their learning and teachers about the impact their planning and adaptations had on each child's progress. One thing shines through; all the children at Millfields 'Love to Learn' (This is one of our core values!). The children were able to tell us what they learnt during the lesson, in previous lessons and in lessons last year. There are a few more observations next week, as well as Autumn term assessments in classes from Year 1 to Year 6.
Our first festive events take place during the week beginning 4th December. The Y2 Nativity performances are on 5th, 6th and 7th December at St James Church; and the EYFS concert is on the morning of Friday 8th December; followed by the Christmas Fair that starts at 2.30pm with a special visitor wearing red, with a long white beard! Please see the poster in the Mag for details of the timings of the Christmas Fair. Also check your emails/texts for concert times and details, including booking a ticket for the concerts if your child is in Nursery or Reception.
The Winter Concerts for all classes Y1-Y6 take place in St James Church during the week beginning 11th December. As you will all be aware, hopefully, your child is learning their class Christmas song for our concerts. Please encourage your child to learn the words and actions so that they are ready for their performance. Reminder texts will be sent out before all concerts. Looking forward to seeing you all then.
Finally, you should have received the Christmas Card template earlier this week, and the deadline is Monday morning (27th November) at 9am. Apologies that the turnaround was so short this year as we had to source a new company, but the deadline still means that you can order them in good time to receive them and send them out to all your family members.
Also, we are collecting luxury food items for the Food Stall Christmas Boxes -any mince pies, Xmas puddings, biscuits, cakes or anything else you would like to donate. Please bring donations to the main office starting next week.
Wrap up warm this weekend, and have a good one! Take care, stay well and keep safe. Jane
Message from Headteacher
Fri 17 Nov 2023
What a wonderful sight this morning seeing all of the children and adults wearing their pyjamas to school!! Thank you everyone for such a brilliant effort – we have raised more than £450 so far !  We have such a wonderful school community who are always so generous and continue to contribute to all the fundraising that we take part in.
It has been a very busy week at Millfields as the teachers met lots of parents/carers at Parents' Meetings. Thank you for your time and we hope that you found them helpful, even if only to speak briefly about how your child has settled into school this year, and how they are progressing.  We know that 10 minutes is never enough time, but hope that you are kept informed of the learning taking place via Google Classroom, the Millfields Mag and other school communications. The teachers are also happy to chat on the phone or via email if you have any other specific questions or issues.  The staff list of email addresses is on the school website. Reception parents, we have sent you a questionnaire to find out about how your child is settling at school. Please use the link here to five us your feedback.  https://forms.gle/VavqMH9ZgRwtGoi5A
It is Anti-bullying Week and there have been lots of discussions and work in classes around what it means to 'be yourself', be proud of who you are; about being bullied, not being mean to others, being an Upstander, not a Bystander and generally being kind.  The week included extended assemblies and workshops, and started with us all wearing odd socks on Monday, celebrating the fact that we are all different and that is a good thing! We have really encouraged the children to talk to an adult about anything that is worrying them, and especially if there is something that is making them feel uncomfortable or sad, or if they believe that they are being bullied. Children in Years 3 -6 completed a questionnaire -we will be looking at the results and feedback in the next few weeks.This week always brings up many worries and things that the children want to talk about -this is what it is all about -tackling any bullying and letting children know that it is not acceptable! So we please talk to your child at home, and get in touch if they and you have any worries, especially around any online worries!  The children know that they can talk to any adult at school, and that we will make sure their voice is heard.
Also this week, Acatenango and Zambezi classes visited the Hackney Museum to round off their learning for Black History Month. By the end of November, all classes will have visited the exhibition: Our Words: Stories from Eastern, Central and Southern African Communities in Hackney at Hackney Museum. Year 6 classes visited the Ben Kinsella Trust. This is an organisation that educates young people on the dangers of knife crime and helps them to make positive choices to stay safe. The workshops follow the journey of both the victim and the offender through a series of unique and immersive experiences to show young people how choices and consequences are intrinsically linked. The aim of the workshops is to change young people's attitudes to knife crime and strengthen peer values; ensuring young people give better advice to each other. If you want to find out more, please see their website here: https://benkinsella.org.uk/
Another big 'thank you' to all the parents who have donated money and/or food items to the weekly Food Bank.  We will be making up Christmas Boxes in the next few weeks for all our families who use the Food Bank, so please drop any donations of more festive goodies to the school from the beginning of December (e.g. Christmas Cake, selection boxes, boxes of biscuits, tubs of sweets etc.).
Finally, I hope you have noted the dates and times of the Winter Concerts. Nursery & Reception parents will receive a link next week to book a place via Eventbrite for one of  the 3 shows on Friday 8th December at school.. All other concerts will take place in St James Church near the Lea Bridge roundabout.
Have a good weekend everyone. Take care and keep well. Jane
Message from Headteacher
Fri 10 Nov 2023
It has been another busy week at Millfields and there has been lotsof exciting learning taking place, as well as sporting competitions and PSA activity. On Monday there was a beautiful rainbow over the school that was noticed by lots of the children and parents. This coincided with the development of the mural that has been painted by our talented parent Giacomo (Django's Dad). The children have loved watching the mural take shape over the week and have been asking lots of questions, and making lots of lovely comments. We think it looks fantastic! Thank you so much Giacomo!
EYFS andKS1 classes took part in a story-telling workshop earlier this week -they were learning to tell the story through drama and all had a great time! Thanks to Perform who facilitated these workshops for free! Also this week, Y3 visited London Docklands Museum on Wednesday and learnt lots about the Blitz as part of their History work on World War 2. They saw air-raid shelters, gas masks, ration books and lots more, and were all very excited to tell me about what they had seen and learnt.
Last night was the 'Silent' Disco, and it was so much fun for the children and adults! Not sure it was silent, as there was lots of singing out loud and lots of wild dancing! Thank you so much to all the PSA team who or-ganised and ran the whole event - it was another huge success! The 2 discos have raised a massive amount for the school - more than £1,600.
Another special 'thank you' to Dougal, Tova's Dad (Yangtze Class) who organised another fantastic fireworkdisplay last Friday night at Millfields Park for the children at Millfields and the local community. The eventraised lots of money - almost £1,350 which he has kindly donated to the school - thank you!
This week, in assemblies, we talked about 'Remembrance Day' that is tomorrow - Saturday 11th November. Although Remembrance Day celebrates the end of World War I, we talked about how we remember those who have died in the many wars and conflicts around the world that are happening every day, and that it is a day to show thanks, appreciation and support for those who have given their lives. We held a minute's silence at 11am today which was observed impeccably by all the children.
Our sports teams have been in action again this week. Well done also to our Y5 and Y6 cyclists who took part in the Cyclocross event at Mabley Green today. The team did really well, and have brought home more medals and points for the league table. Thank you to Nishie, and to parents, Maribel and Marika for helping out!
Well done to Y1 Kilimanjaro and Karisimbi Classes for their wonderful assemblies this morning. There waslots of music, singing - in Spanish and sign language, and so much information about their learning! It was great to see so many parents there and hope you enjoyed them. Special thanks to Kilimanjaro class parents who tidied the hall afterwards! Thank you!
I hope that you have already booked your slot for Parents Evening next week. They take place on Tuesday14th Nov 4pm-7pm and on Wednesday 15th Nov from 4pm-6pm. These appointments will be in person andyou need to use your SCOpay account to book in, if you have not already done so. The cut-off for making your appointment is 8pm on Monday 13th November. We are looking forward to seeing you all back in school and will be asking you for feedback via a questionnaire, so please take the time to complete it so that we can try our best to address any concerns, engage with any new ideas and generally hear your views.
Next week is Anti-bullying Week, and although we are always doing work with individuals, classes and year groups on well-being, learning behaviours and bullying, we will be doing lots of work in our lessons focussingon anti-bullying and not being a bystander. No school can honestly say that there is no bullying in school, so more importantly it is vital that the children know who to talk to if someone is being unkind, and also know that they should try to support others that they see/hear being bullied, and report any unkind behaviour or bullying. To start off the week, we will all be wearing 'odd socks' on Monday 13th November to encourage people to express themselves and celebrate their individuality and what makes us all unique! Look out for those bright and beautiful socks over the weekend to wear on Monday! Also, next Friday is 'Children in Need' and we will all be wearing our pyjamas to school while raising money for children's charities.
Dates for the Winter Concerts and Y2 Nativity performances will be sent out via email in the next week, and with the Mag over the following few weeks. Reminders will be sent every week, as we would love to see youall supporting and celebrating your children. A reminder that there is a weekly Bake Sale after school on Fridays at 2:15pm, and today and until Thursday, including during Parents Evenings, the Book Fair is here (from 8:30am - 9am each morning, and from 2pm today, 3pm every day) so please have a look and buy abook to encourage your child to read at home while also raising funds for the school classrooms and library.
Have a good weekend. Take care, keep well and stay safe. Jane
Parents Evening Autumn 2023
Thu 09 Nov 2023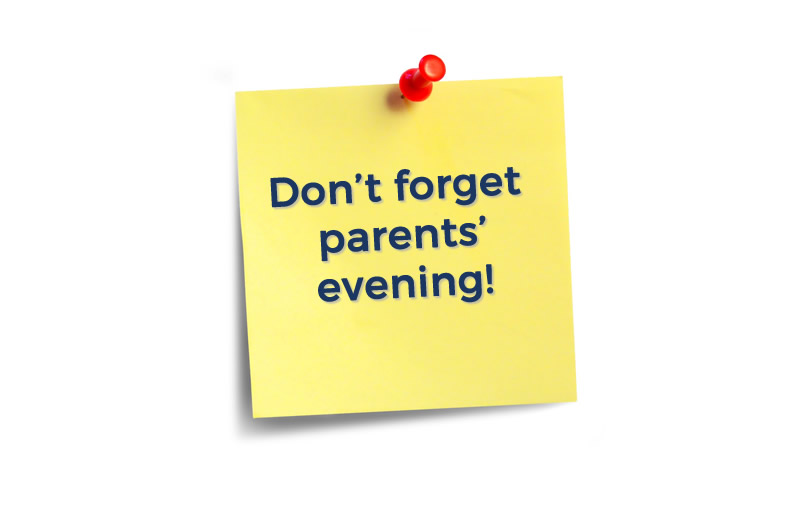 Tuesday 14th November 4pm-7pm &
Wednesday 15th November 4pm-6pm
Message from Headteacher
Fri 03 Nov 2023
Firstly, I hope that you all had a lovely half term, and enjoyed seeing family and friends.  Welcome back to everyone, and welcome to another busy half term!
Lots of classes have been on trips this week which are really important to enrich the learning in class. Y5 classes visited the British Museum to learn more about artefacts linked to Vikings and Sutton Hoo. Mykong Class visited the Hackney Museum as part of the BHM work and found out more about Hackney communities who originate in East Africa, and Ganges and Yangtze Classes visited the British Museum to take part in a workshop and have a presentation to learn more about Egyptian mummies! Next week, Y3 will be visiting the London Docklands Museum to learn more about WW2 and the Blitz.
We had a great time on Wednesday night at the 'Black History Month' Celebration Evening that took place in the playground with so many of you enjoying the lovely atmosphere and community feel. The choir sang beautifully, the steel pans sounded great, there was lots of lovely food and drink, as well as amazing homework projects and class work to admire. Thank you to everyone who came along and to those who brought food or drink. A very big 'thank you' to all the teachers, also  a special mention to Roz and Tom for getting the choir ready to perform, and a HUGE 'Thank you' Emma for organising the whole event! Another thanks to all the governors who came along too before their most recent training session!
Also, last night the children from Reception, Y1 and Y2 classes enjoyed the PSA 'Fright Night's disco. They had a fantastic time carving pumpkins, getting their faces painted and dancing! Thank you to all the parents who helped to organise the event. Next week -Thursday 9th November, it is the Silent Disco  for children in Y3-Y6. Get your tickets now as they are selling fast!
The Book Fair also arrives next Thursday and will be at school for a week, so look out for more information about how you can buy books, while also helping boost school funds/library stock. It will be open after school, and during the Parents Evenings that are on Tuesday 14th and Wednesday 15th November. Please see your emails for the information on how to book a place via Scopay. Both evenings will be in person this term.
We have also noticed this week that the afternoons/evenings are getting much darker with the clocks going back last weekend.  Please make sure that if your child walks or cycles home alone, that they wear something that makes them visible, even a reflective strip on their jacket will ensure that they can be seen.  With this in mind, another plea for names on clothes, especially jumpers and coats!  We do try our best to return named items to their owner, but can't do this without your help!  Also as the days get colder, I am aware that hats, scarves and gloves will be in school too.  Again, please put names on all these items!
Finally, have a good weekend, and remember to stay safe if you are visiting a Firework Display this weekend, or are having fireworks in your own gardens. Take care, Jane
Message from Headteacher
Fri 20 Oct 2023
We are finally at the end of what seems to have been a very long, busy and productive first half term! There has been so much happening every week, and there has been so much joy and love for learning in and out of the classroom. I hope that the Millfields Mag has given you a good flavour of what has been going on in the classes and beyond! Thank you to the whole school community - children, staff and parents for being so supportive and understanding.
Thank you to everyone for wearing something red today as we all showed our support for 'Show Racism the Red Card'. It is always a joy to see ebveryone getting in to the community spirit of ur non-unofrm and themd e days so thanks for suppoorting us! We will let you know exactly how much we have raised after half term, but at least £300 so far! Thank you!
Today, there has been a lovely atmosphere around the school as the children and staff mark the end of Black History Month in school, by wearing red for 'Show Racism the Red Card'. The whole month of activities has been a great learning experience for the children with workshops, interesting texts, museum visits, steel pan workshops and so much more!  The research about influential black women has been a huge success. The children have loved finding out about their key person, and have shared their findings in class. The children in Y6 had a photoshoot session in the style of Fanny Eaton, who was a Jamaican-born artist's model, best known as a Pre-Raphaelite model who changed perceptions of beauty. They had great fun! A huge 'thank you' to Emma and Naomi for all their hard work in planning and organising everything and everyone, including the event after half term.
We are having a Black History Month Celebration Evening on Wednesday 1st November from 4.30pm -6.00pm. This will be a sharing event to celebrate Black History Month and an opportunity for you to  to look at the work from classes during BHM. This will also be an outdoor event for the whole school community, when we will ask you to bring a dish to share and enjoy with everyonr,whole lsitenign to the brilliant steel pan musicians. There was a poster sent out via email earlier this week -please refer to this for further information.
Our Y3 & Y 4 team of Tag Rugby players have also been in action this week -they tried really hard and had great fun! Its' all about taking poart and trying new sports, so not all Hackney events are competitive. Thanks to Izaac and Steve for organising and supporting the children at the event.
Thanks to all of the claases who have been running Cake Sales after school on Fridays -this is a great fundraiser and also a lovley time for parents and children to connect and socilaise at the end of the week. Look out for your class dtaes in the Mag. Thank you also to all the parenst who came to the PSA Annual Meeting last week -lots of new and old faces, and lots of enthusiasm for the year ahead. The first event is the Spooky Disco after half term -you should already have seen a poster fot his explaining how to buy tickets.
A reminder to put the dates of the Autumn Term Parents' Evenings in your diary. There will be a 10 minute appointment in person with your child's class teacher on Tuesday 14th November and Wednesday 15th November. Look out for an email from Scopay on how to book your appointment after half term. Also,
Finally, I hope you all enjoy a relaxing and restful half term with family and friends wherever you are going or staying.  And, a reminder that the children come back to school on Tuesday 31st October, as Monday 30th is an INSET Day.
Take care, keep well and stay safe everyone! Jane
---