Admissions
Please click on the picture for a virtual school tour!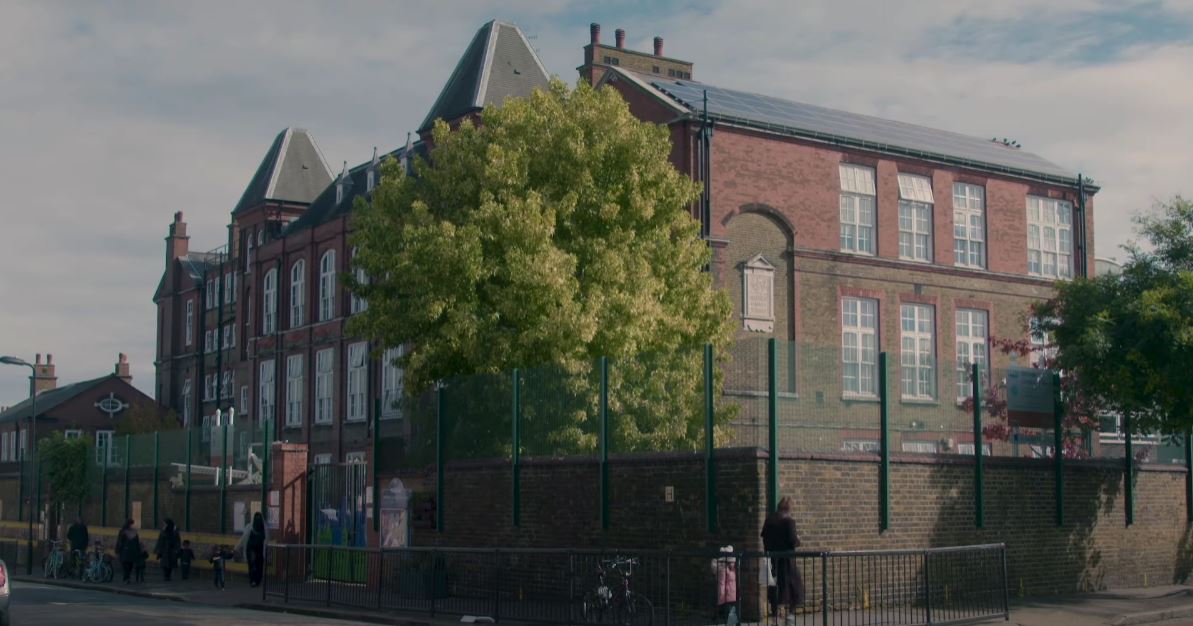 Nursery Applications for 3 and 4 year olds:
Click on the pictures to see welcome videos from the teachers in Nursery.
Rosen Class           Potter Class
All About Nursery
Hackney Education are responsible for setting the admission arrangements for all schools for which they are the Admission Authority - that is, community and voluntary controlled schools in the borough.
Nursery application form 2021 click here
Applying for a Reception class
Reception families 2021-22, please join us for our virtual tour next Wednesday 25th at 4PM
Hutchins Class     Cooke Class        Bond Class
If your child was born between 1 September 2016 and 31 August 2017, they are due to start primary school in September 2021.
To apply for a Reception place click here.
The closing date for applying for your child's primary school place is 15th January 2021 and any applications received after this date will be treated as late.
Delaying your child's start in Reception
After a school place has been offered you can delay your child's start in Reception class or request they go part-time when they first start school by speaking to the Headteacher of the school.
In limited circumstances you can request to defer your child's admission to Reception class for a full year until September 2022.
If you wish to defer your child's start into the Reception class from 2021 until 2022, you must apply in the normal way for a Reception place in September 2021 (deadline 15 January 2021). In addition you must read the important information about deferring and submit a request for a deferral form.
In-year admissions
In-year admissions are applications made for school places outside the Reception class intake and Year Six transfer to secondary school in September each year.
If you have come to live in Hackney and require a school place for your child or, have moved address within the borough and require a school closer to your new home, you must complete a in year application form.
Making an in-year application
Complete a in-year application form

Include the preferred school for your child to attend on the form

Send the completed form to the Hackney Education Admissions Team

Send us a copy of your passport or birth certificate and a proof of address
You can get the in-year admissions application form from:
The Pupil Admissions Team
Tel: 020 8820 7000 (Option 3)
Email: admissions@hackney.gov.uk
If you live in Hackney and want to apply for a school place outside the borough, contact the council the school is in to find out how to make an application.
If you are moving to Hackney as a new arrival to the UK, you can not apply until you are resident in the borough, you must come to the Hackney Learning Trust office with the child/children to complete the application form and provide identification as well as proof of address.
For those families returning to the UK, having previously lived in Hackney, you can apply up to six weeks before arrival.
If you are applying for a school transfer, it may take up to 20 school days to process your application. Please do not contact HLT during this time as we will not have any further information. Hackney Education will send you a letter to let you know the outcome of your application.
Children with Education, Health and Care Plans
There is a separate application process for children who have an Education, Health and Care Plan or are issued with a draft plan by 8 January 2021. You will get an application form to complete from the Education, Health and Care Planning (EHCP) team. You should use this form to list the schools you prefer for your child.
---