Welcome to Millfields Community School
| | |
| --- | --- |
| | |
Latest News
Message from Headteacher
Fri 22 Mar 2019
The whole school came together this morning for a minute's silence to reflect on the New Zealand mosque attacks. All classes watched a Newsround clip that you may want to re-visit with your children https://www.bbc.co.uk/newsround/47580572 and then we stood silently to remember those who lost their lives and their families who are mourning their loved ones. We have spoken to the children about why we are sad about the attacks and how itis very important that we unite together in the face of hatred and anger and respect eachother's cultures and faiths if we want to live in a world at peace.
Also this week, some of the ARP children and children from Year 4 went on a residential trip to Kench Hill. The children took part in a wide range of activities from bread-making,team-building and feeding the chickens - some of the photos are on the school website.Thank you to all the staff who gave up their time this week to allow the children to have this opportunity—thank you Lucy who organised all the activities, Chris, Isabelle, Paula,June and Jo.
On Monday, we helped celebrate St Patrick's Day with the fantastic St Patrick's Troupe.The young people were so confident and creative, and entertained us all with songs, music and dance during the afternoon!
Thank you also to all the parents and carers who booked to come to meet with their child's class teacher on Wednesday. The new online booking system was in operation and Iknow that some parents originally found it difficult to book without a SCOpay account, but that this was resolved once you had a link code. Please make sure that you have an account for future use by emailing info@millfields.hackney.sch.uk.
Also, this is the time in the term when we are collecting 'Parent Voice', if you have not hada chance to complete our very quick online survey, please take a minute to do it on the school website or now via the link below. You have until the end of next Wednesday tocomplete it — many thanks. https://www.surveymonkey.co.uk/r/MillMARCH19.
Today all our musicians and choir members had the opportunity to go to the Royal AlbertHall to experience the amazing 'Classics Spectacular'. This trip is always awe-inspiringand I know that the children and adults who attended will have really enjoyed it. Thanks to Roz and Tom for organising the event.
As this goes to press, I have had news that the Millfields Y5 Debating Team have won theHTSA inter-school competition. The motion was ' This house believes that children shouldbe allowed to vote in elections'. I am sure that all our work on democracy and pupils' rightsmust have given us the advantage in the final! A huge 'well done' to Biba, Annie, Honor, Rosa and Lena — you were fabulous! Thank you to Kingsley and Izaac for coaching the team and making it happen! The girls will now represent Hackney in the cross-London finals in July.
Finally, a huge 'thank you' for all the donations last week for Red Nose Day -we raised more than £1250 in nose sales and other cash. Thank you and well done everyone!
I hope you all have a good weekend. Best Wishes, Jane
Kench Hill 2019 - Friday
Fri 22 Mar 2019
The boys and girls were up early this morning, most were packing before the staff went onto their rooms. Beds were stripped and bags down before breakfast, the boys were better than the girls at getting their rooms sorted. Breakfast was had and the room tidied before the chickens were fed by our children for the last time. Then it was off to the Kench Hill Olympics. At 10.30 the children had a minutes silence to  show their respect to the victims and families of the New Zealand mosque shooting at the same time as the rest of the school.
Kench Hill 2019 Thursday
Thu 21 Mar 2019
What a packed day, feeding the chickens, making their own packed lunches and then off to the rare breed centre. We have met the pigs,cows,goats,a variety of birds more Guinea pigs. The children walked through the Princess Diana memorial field. Then an amazing time on the assault course in the middle of a forest. We ate lunch in a barn and then the children bought gifts in the shop before they had a tractor trailer ride. They then went to play in a tunnel maze, a zip wire and wooden castle, then a session in a soft play centre before returning to Kench Hill. We still have a pajama disco to come after dinner.
Kench Hill 2019 Wednesday
Thu 21 Mar 2019
There was some great teamwork on display today!!!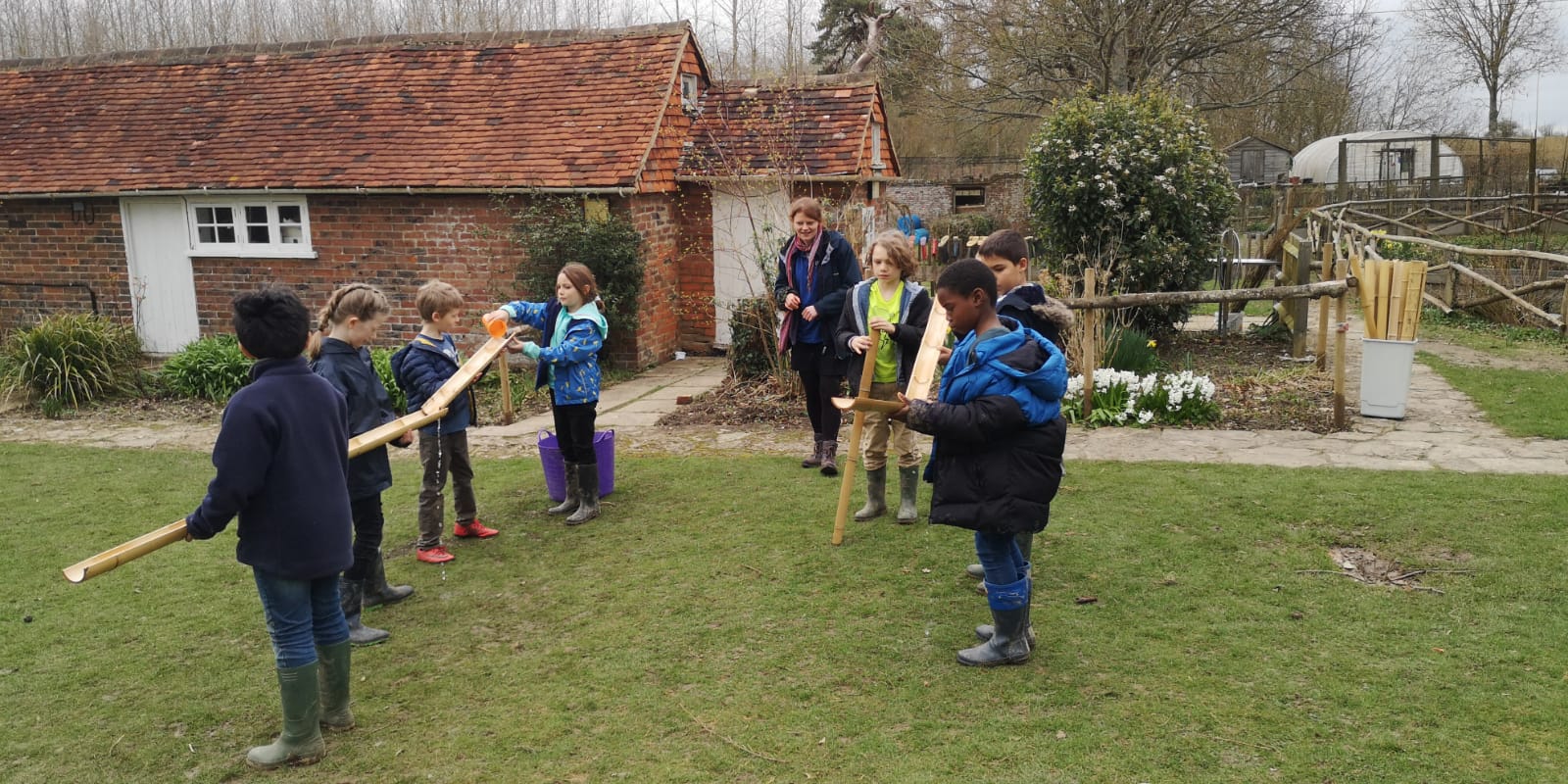 Kench Hill 2019 Tuesday
Tue 19 Mar 2019
Wow, what a day, the children were awake from 5am and out playing by 6!!! They have been building shelters with wood and ropes, milling grain to make flour, which they have used to make bread rolls for our supper. They have been learning about Saxon life and making clay faces using natural resources found in the grounds. Please click the numbers for more snaps.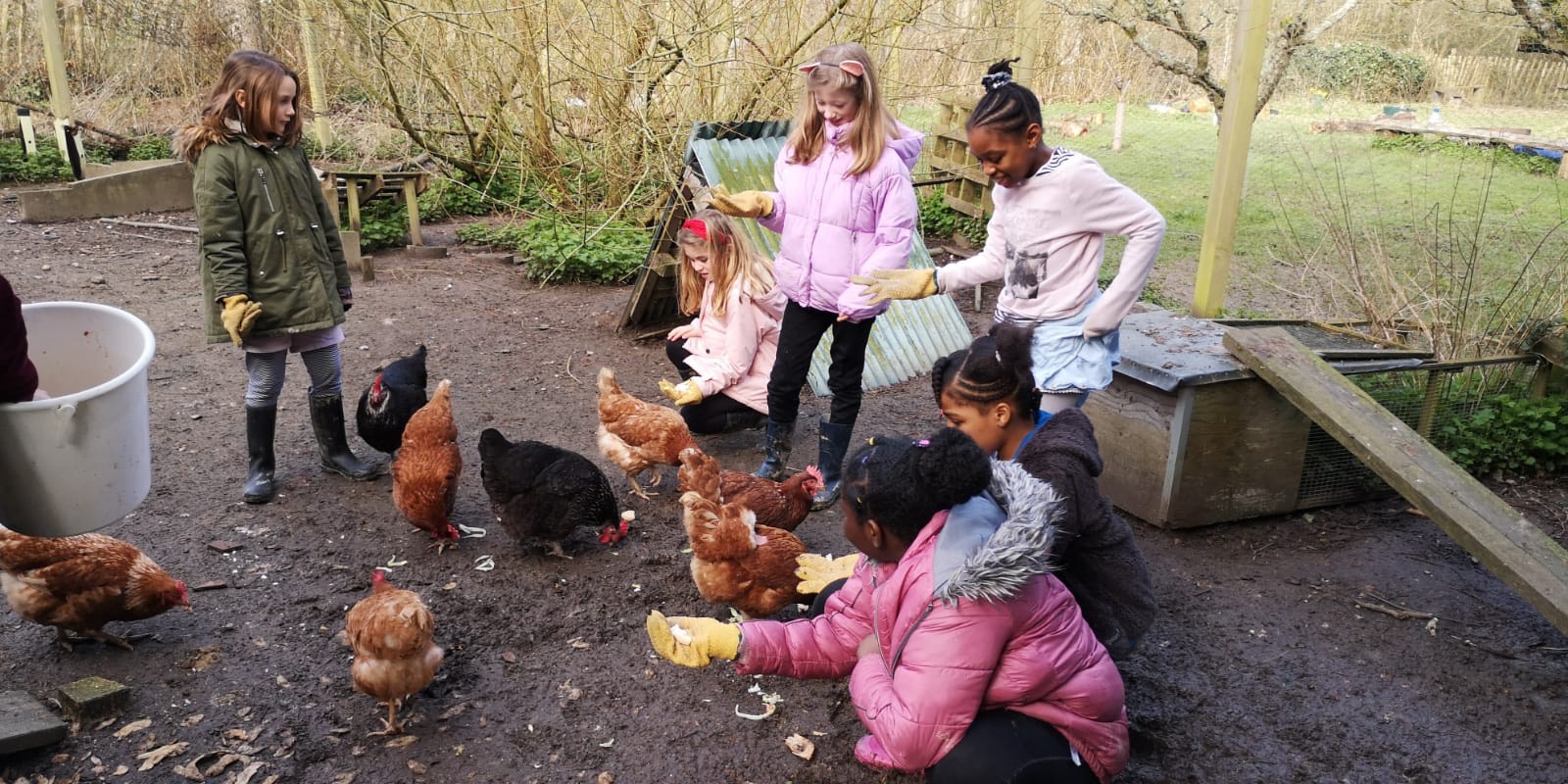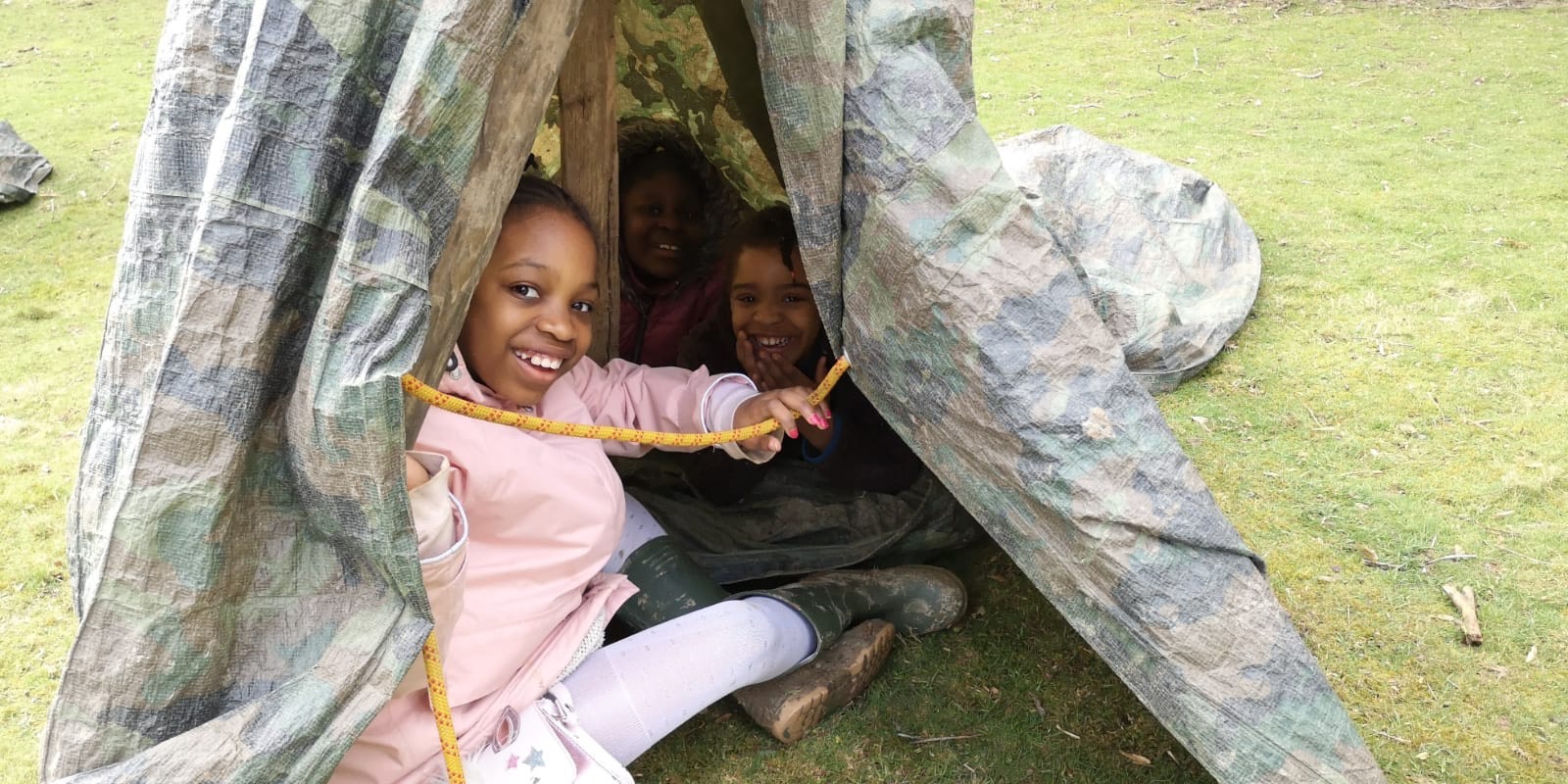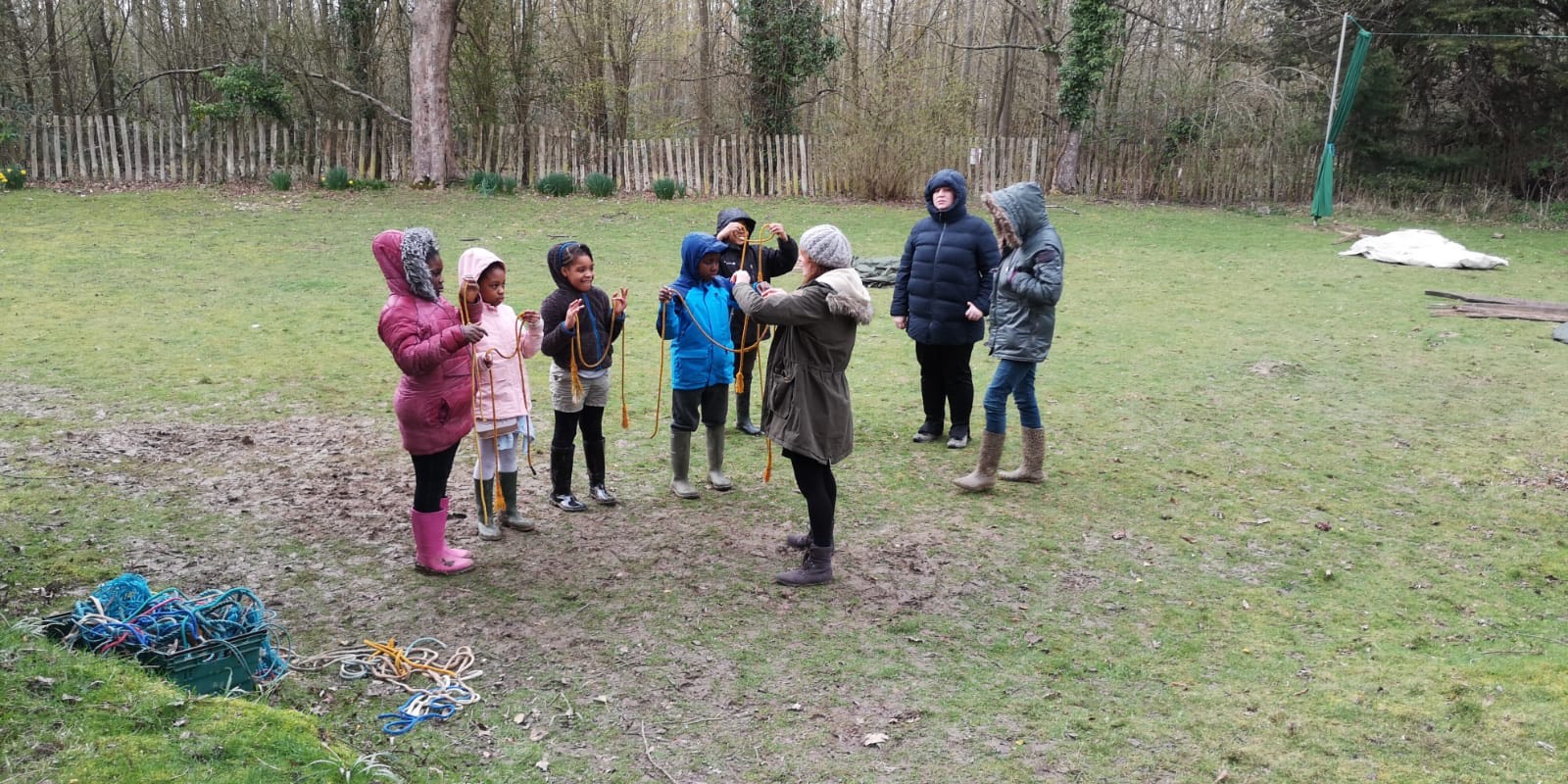 1 2 3 4 5 6 7 8 9 10 11 12 13 14
Kench Hill 2019
Mon 18 Mar 2019
The children have arrived safe and sound and are already having loads of fun!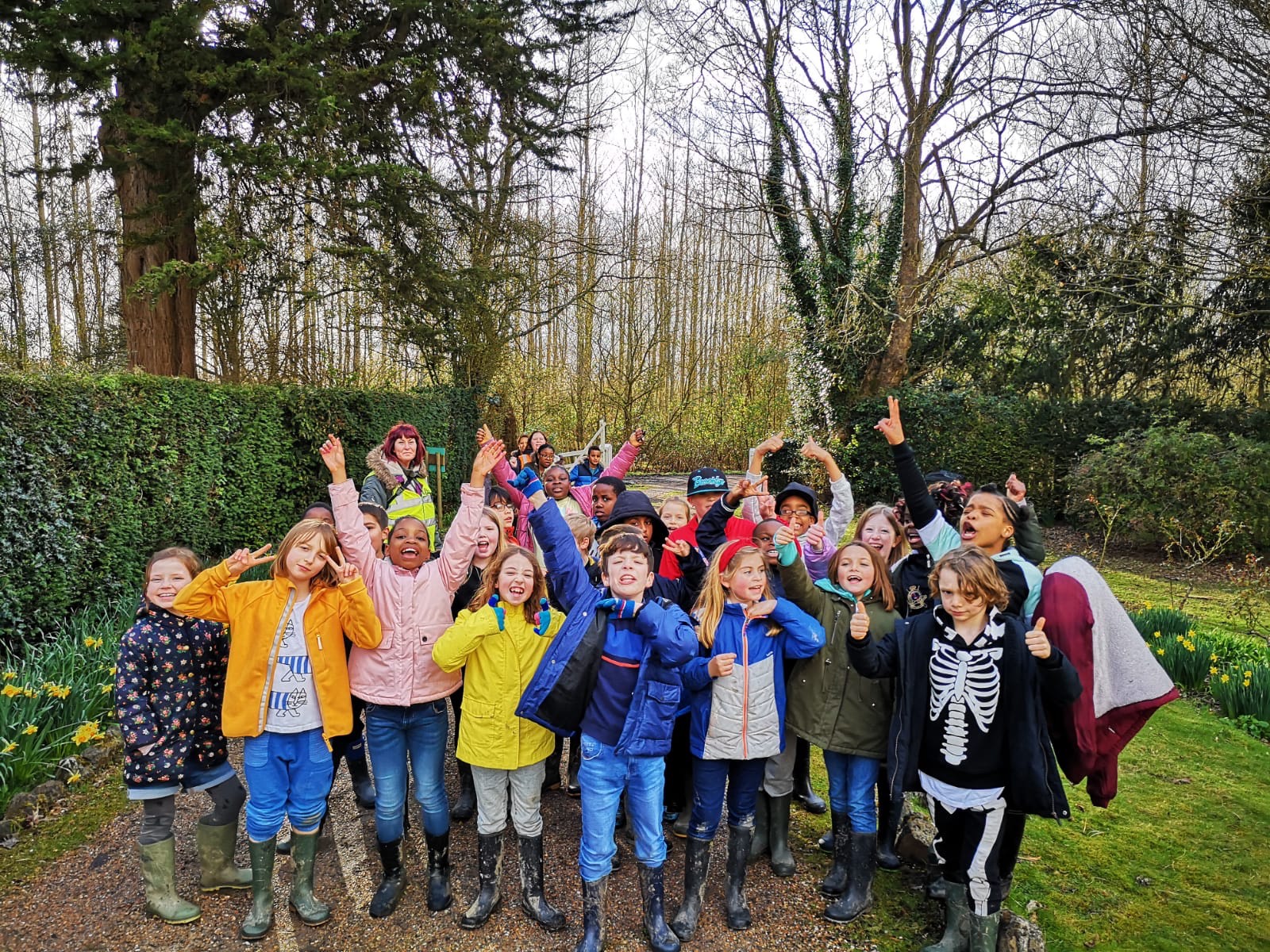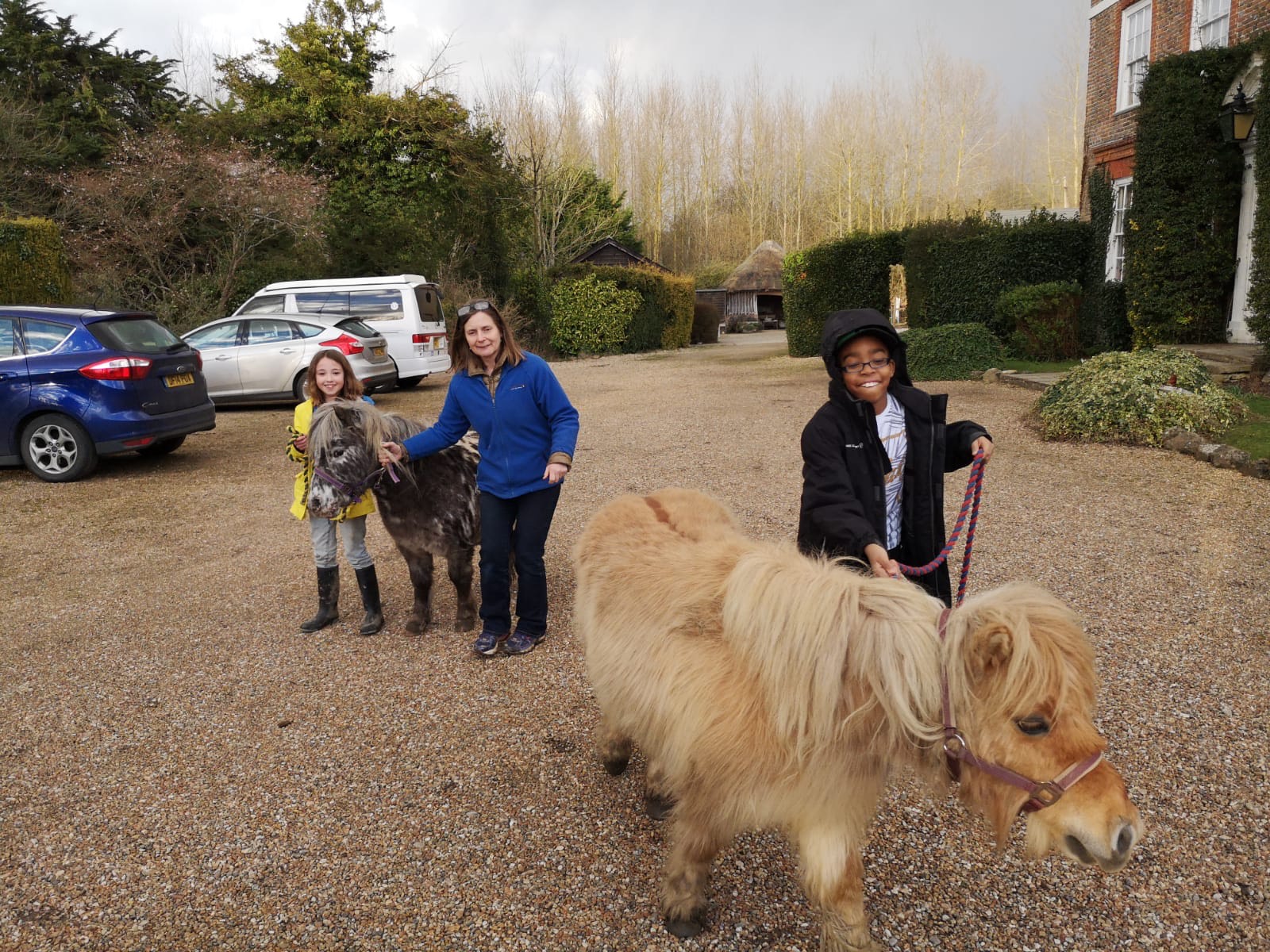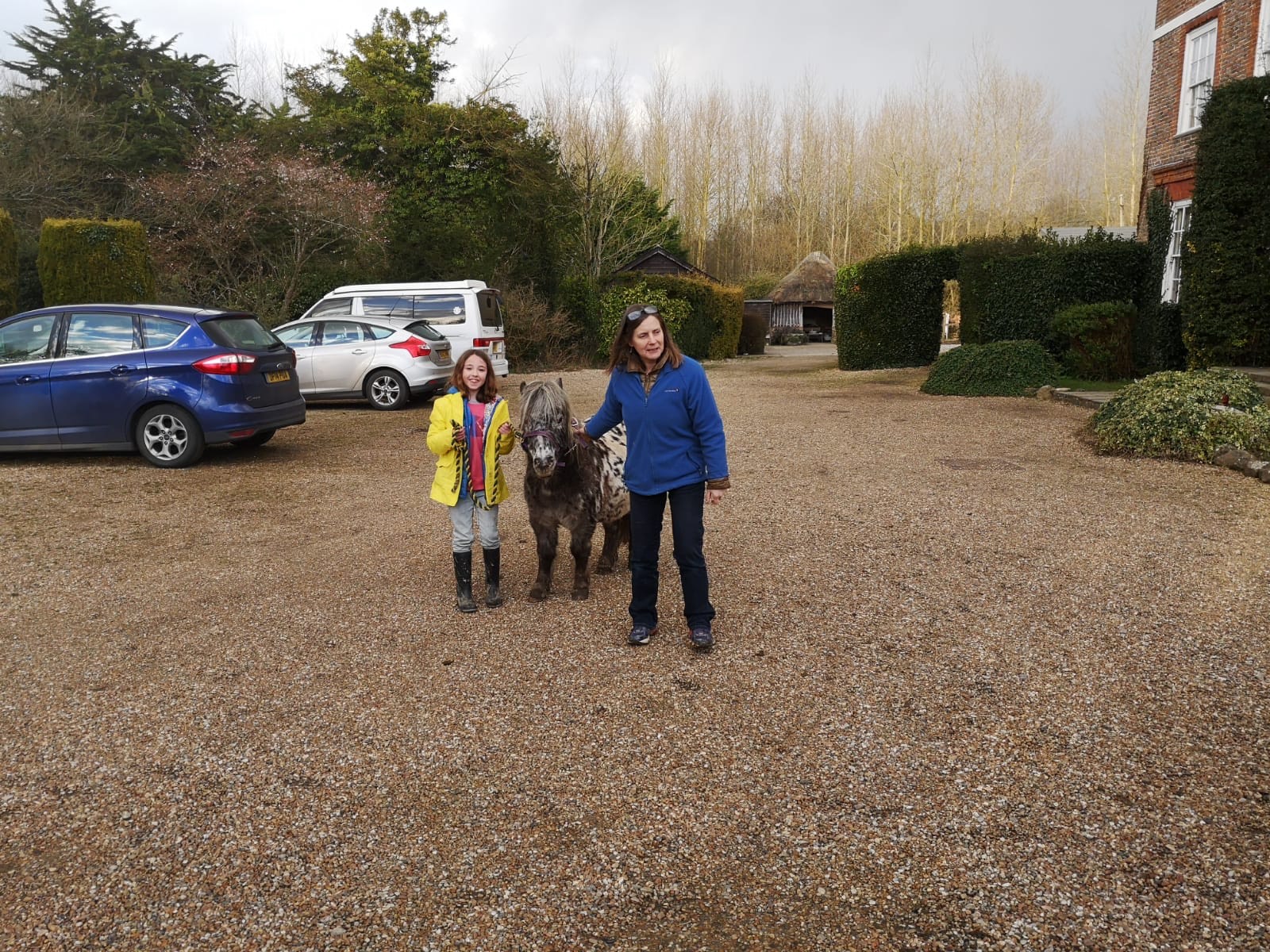 Message from Headteacher
Fri 15 Mar 2019
A relatively quiet week at Millfields this week, also helped by the fact that 60 of our Y5 pupils were enjoying a geography field trip to Overstrand in Norfolk for the last 3 days! The Y5 trip visited the Kingswood Residential Centre, and took part in a wide range of outward bound activities, such as climbing, archery, orienteering, abseiling and team-building and trust games; as well as consolidate the work they started in school on coastal erosion and sea defences. They had a fantastic time and definitely learnt lots too. But I am sure that both the children and staff who went will be very tired tonight! Thank you to Vicky, Dave, Sumon, Kingsley, Chris and Izaac, and huge thanks to Debi for organising the whole trip so brilliantly! There are lots of photo on the school website, please have a look.

In sport this week, we need to congratulate our Year 4 and Year 5 cyclists who due to their magnificent effort last Friday, helped keep Millfields at the top of the Hackney cycling league. Well done to everyone.  And a huge , congratulations and well done to the Y2 boys and girls who took part in an indoor football festival in Leyton. This was the first time that the teams have played together and they did a fantastic job by winning! Thank you to Sharon and Reegan for organising. 

A reminder that it is Parents' Evening on Wednesday 20th March, and that you should now have received an invite via email to book your appointment online. This can be done via your Scopay account -please contact info@millfields.hackney.sch.uk if you have not already done so to get your password and sign up. On Thursday 21st, we will be showing films that celebrate International Women's Day that took place last week. Look out for a letter via email at the beginning of next week. 

Finally, as you will know, today is Red Nose Day, and as ever, on non-uniform day, lots of you dressed up and donated  generously to Comic Relief. Thanks to everyone for their support. 

Have a good weekend, and hope we enjoy some warmer and less windy weather.

Best Wishes, Jane
---