Welcome to Millfields Community School
| | |
| --- | --- |
| | |
Latest News
Swimming For Success!
Fri 22 Jun 2018
Massive congratulations to the Millfields Swimming Team who recently returned from the annual Hackney Swimming Gala laden with Gold, Silver and Bronze medals! Well done to India, Joseph M, Maggie, Hannah, Louis, Viggo, Maeve, Ashleigh, Asher, Lila, William, and Jimme! Big thanks to Sharon for taking them and also supporting swimming across the year group..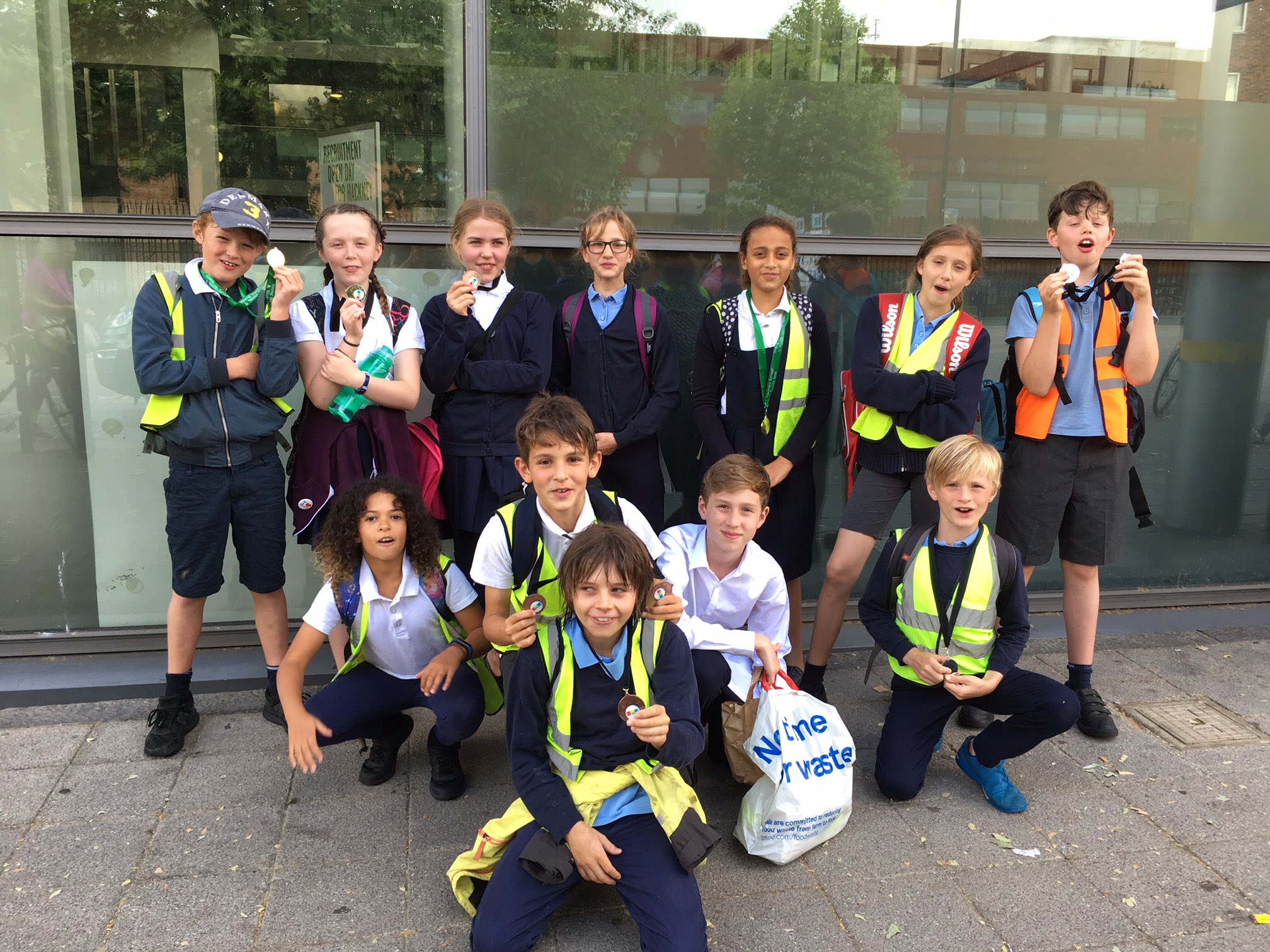 Let's get to the Emirates, on the double!
Thu 21 Jun 2018
Last week, the annual complementary Arsenal Double Emirates tour took place. The children were able to sit in the directors box, tour the pitch side and even enter the hallowed changing rooms and sit in their favorite players seats!
They were also lucky enough to test out the Gunner's new indoor Astroturf pitch, supervised by top Arsenal trainers! After a stop for souveniers at the Arsenal shop, we made our way home - it was a great day out!
By Sharon Williams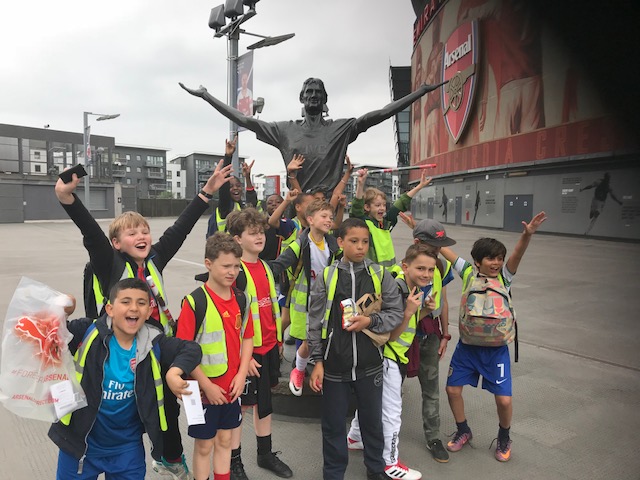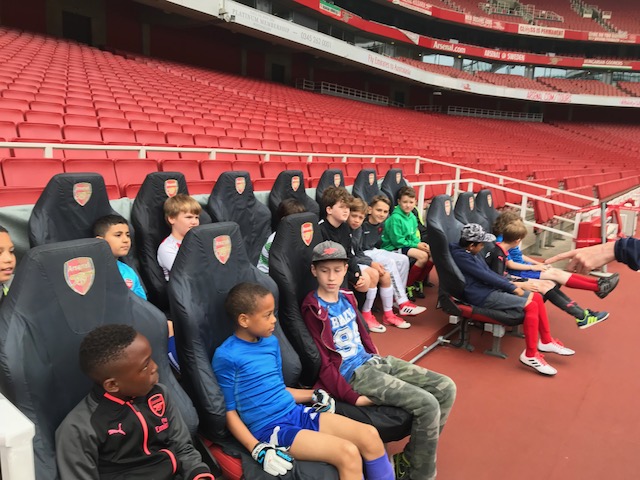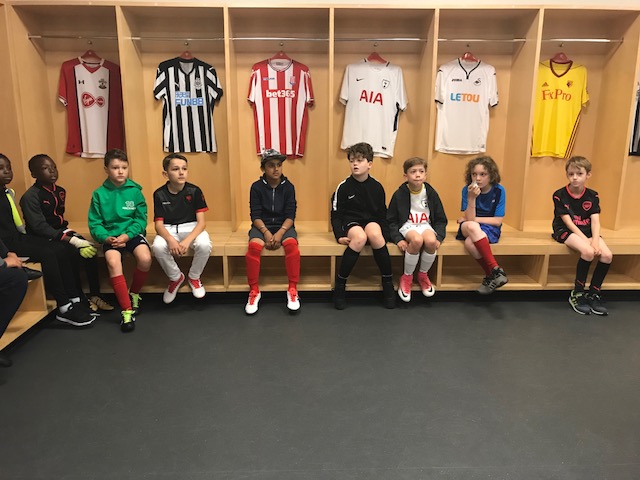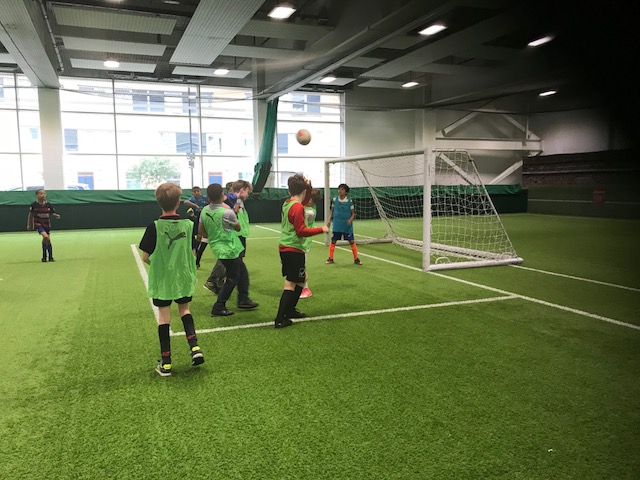 Kit is the new PM & Annie His Deputy!
Fri 15 Jun 2018
It was tense, it was nerve racking, but finally the announcement was made! Special guest Philip Glanville, Mayor Of Hackney, proudly proclaimed the Sky HighBlues as the winning party and Kit Crane prime minister and Annie Cherkoff deputy prime minister.
Please click below to read the final copy of 'The Democracy Daily', the best place to catch up on the latest information and response to the election result.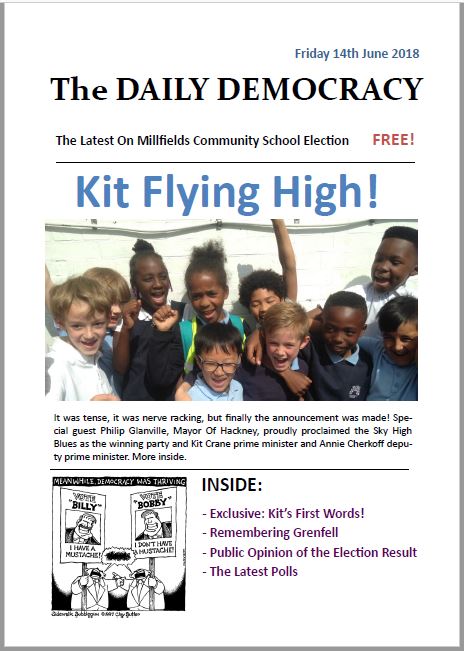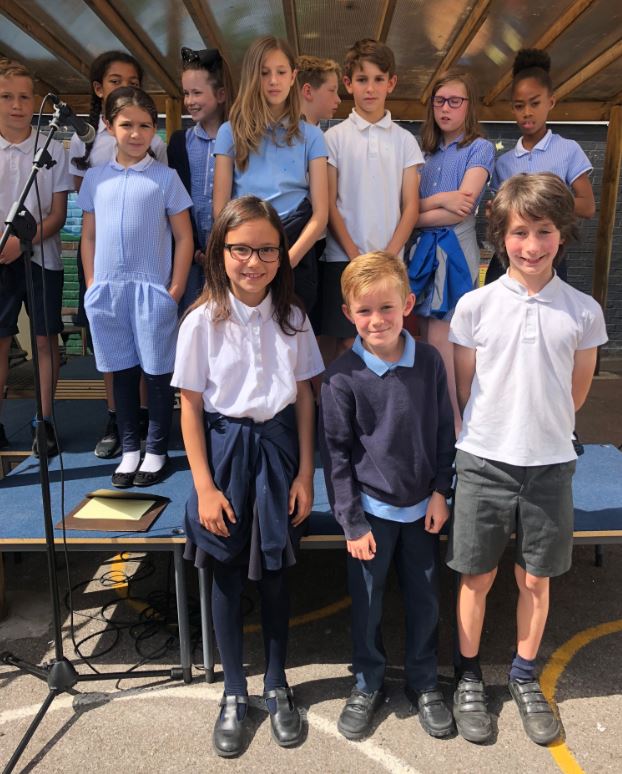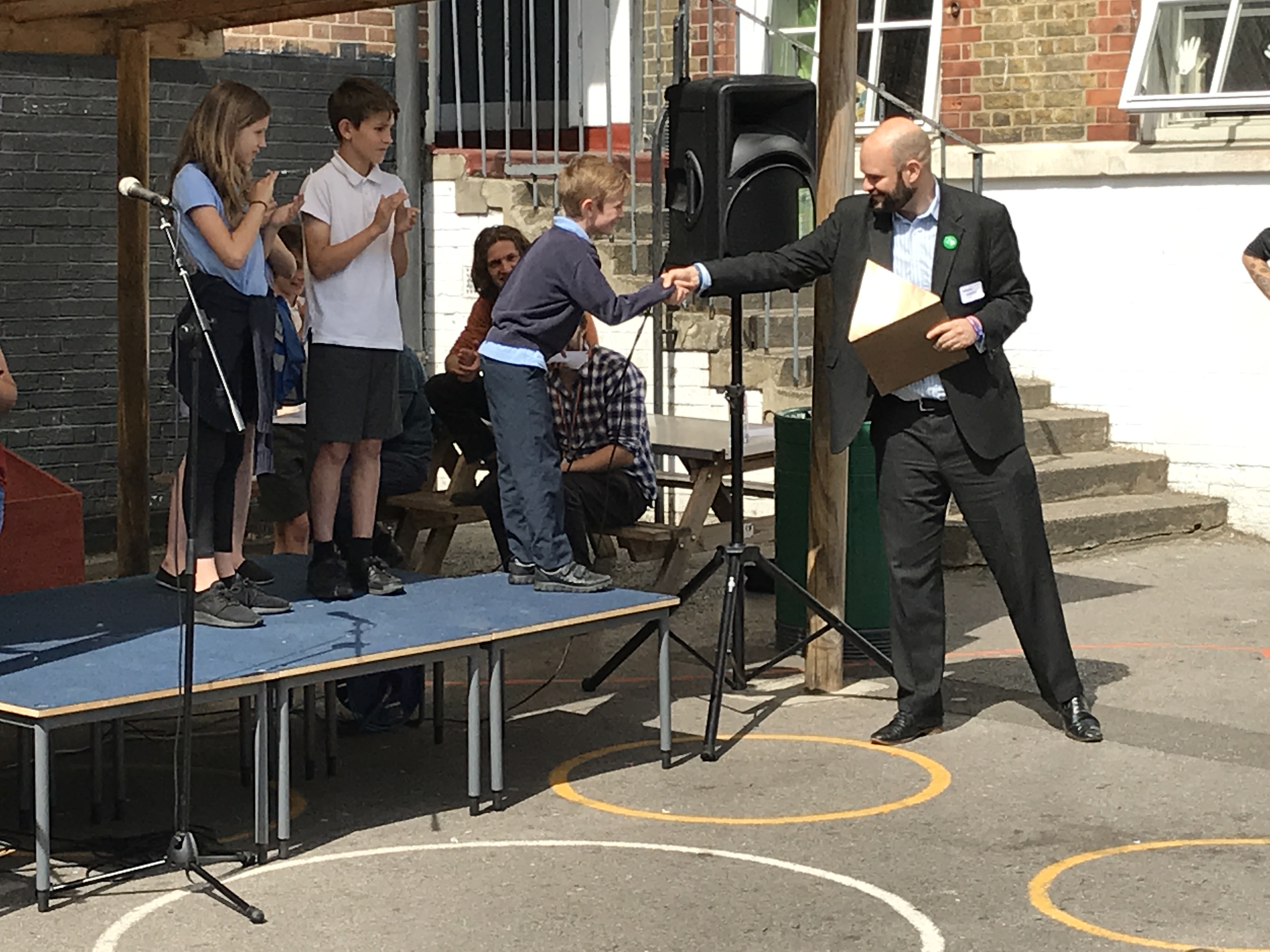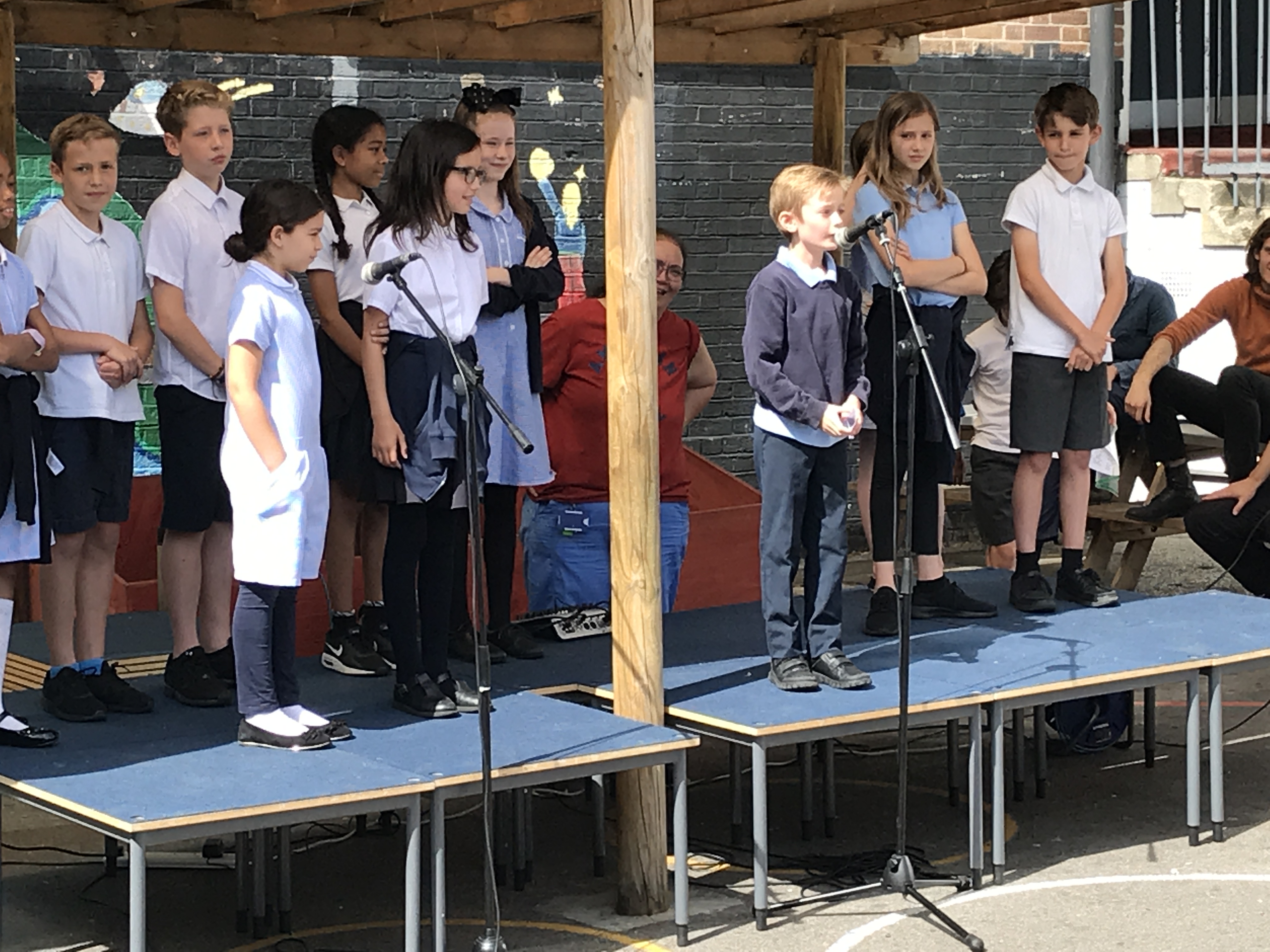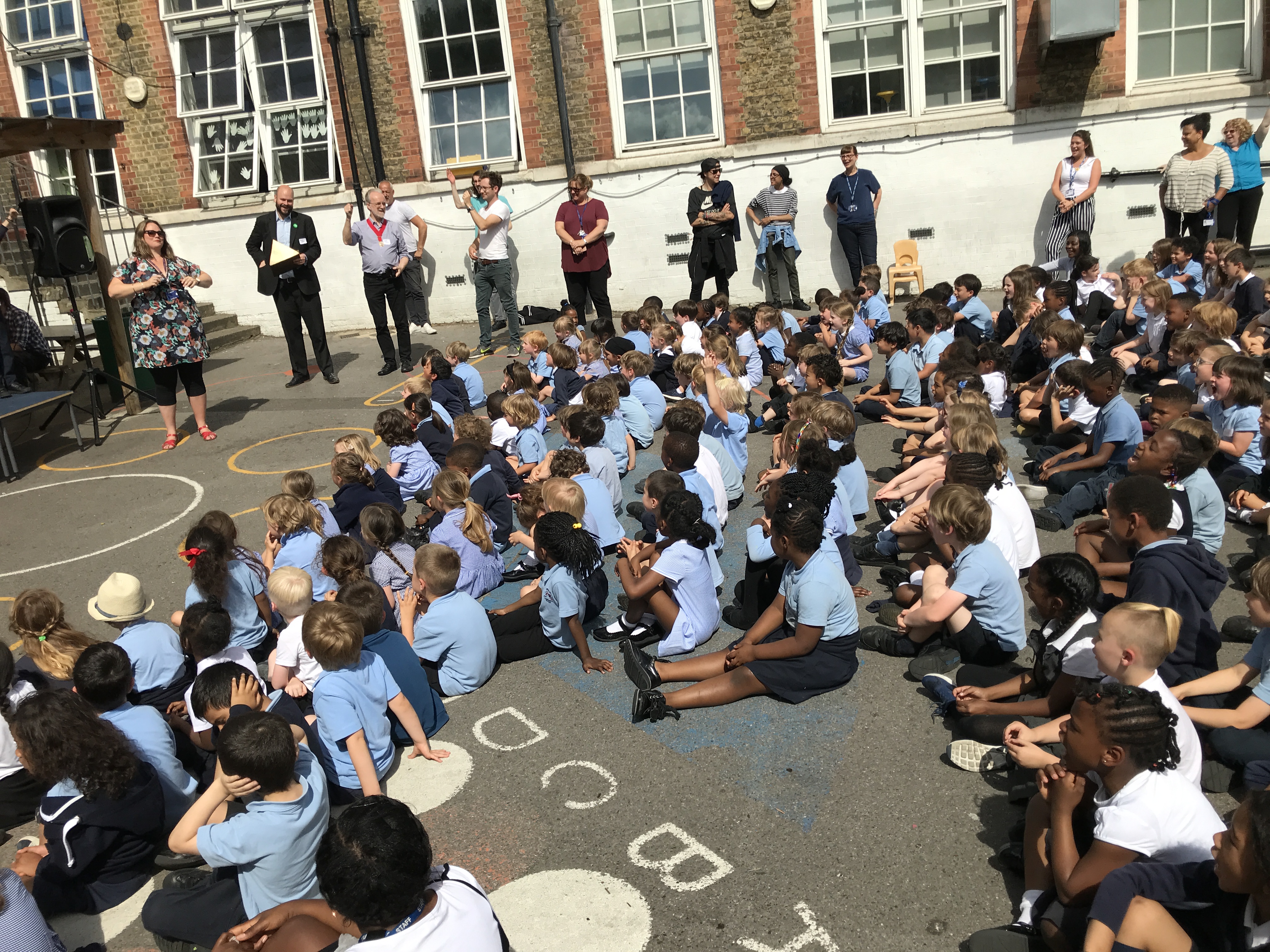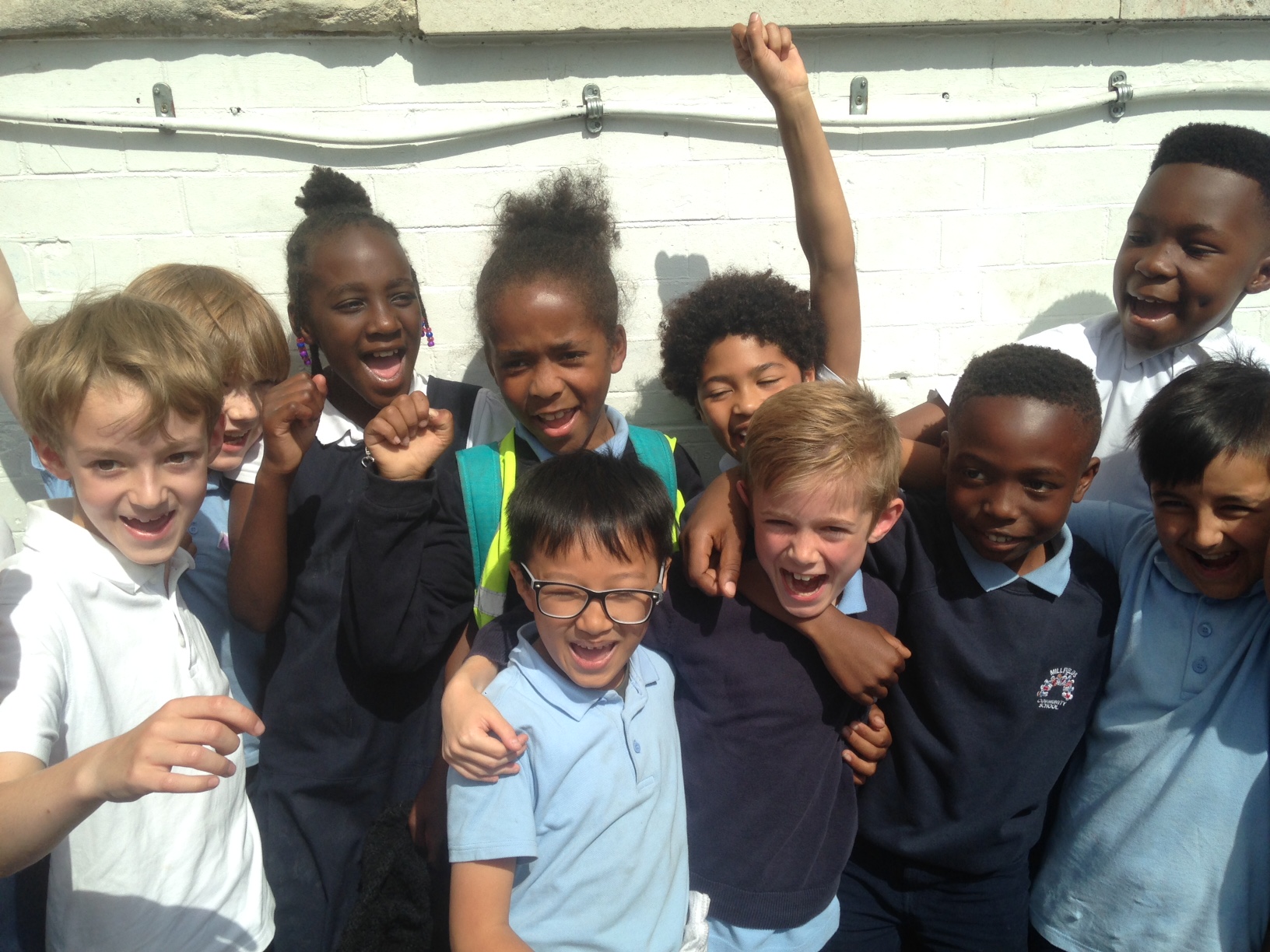 Message from Headteacher
Fri 15 Jun 2018
What a fantastic week as always at Millfields! This week was 'Democracy Week' and as you will have seen and heard, the school has been buzzing with talk of political parties, policies, pledges, manifestos and spin! I hope you have enjoyed being kept right up to date with all the top stories, gossip and polls throughout the week via the student newspaper –'Daily Democracy'. It has been a truly fantastic learning experience for every single child in so many ways. Every child has been involved and has learnt something about democracy – teamwork and collaboration, values, rights, passion, drive and they have also all had great fun!
The week started with classes learning about the origins of democracy and children being divided in to parties. Each class elected a MC (Member of Class) and from these members, a leader and deputy was elected and a party name was agreed. The party names and party leaders are as follows: Annie Chekoff – Revolutionary Reds, Ariane Kediri – Trusty Triangles, India Bottici — Powerful People, Kit Crane— Sky High Blue and Louis Reynolds — Stars of the Show party. The party advisors, leaders and deputies really excelled themselves this year as the manifestos looked great and presented lots of very relevant, current and original ideas. Some of the Press Team visited the Mayor of Hackney on Tuesday and asked some probing questions, and also he very kindly came along today to hear the announcement of the new PM. The atmosphere yesterday as the children and staff all marched down Lower Clapton Road chanting and singing in support of their parties, was brilliant. At the hustings that took place back at school, the speeches were very professional and inspiring. Then yesterday afternoon everyone voted for their new Prime Minister! The turn-out was very good and the result was very close! All of the leaders, as well as their deputies will work very closely with the Prime Minister as appointed cabinet ministers.
So, the big announcement, the Deputy Prime Minster for the academic year 2018-19 is Annie Cherkoff, and the new Millfields' Prime Minister 2018-19 is Kit Crane of the Sky High Blues! Huge congratulations to them both! They both gave very emotional acceptance speeches and thanked everyone who voted and their teams, as well as all the other candidates. I am really looking forward to working with them both next year. The out-going PM, Solly Rigg, thanked the school community for working with him during his year as PM, and wished the new team all the very best for the year ahead.
The whole week has taken a lot of planning and organisation which has been done with great precision. A huge 'thank you' to Emma (Y3 Birmingham Class teacher) who made this week happen. The planning, preparation and good humour is very much appreciated by us all, and also to parent governor, Joe Walker. Thank you also to Sumon who has managed and guided the press team all week – they were fantastic and produced a quality newspaper every day to keep us all informed! Well done to all the writers who have worked tirelessly this week! Copies of the newspapers are also on the Millfields website. Thank you also to the party advisors — Adam, Nino, Eliza, Izaac and parent, Sam Crane; it couldn't have happened with you!
Finally, thank you to all the children who have embraced democracy and made the week so exciting! Lastly, wishing all our Muslim families a very happy Eid — enjoy celebrating this weekend. Have a good weekend. Best Wishes, Jane
Marching To Glory
Thu 14 Jun 2018
Despite Hollywood actors commandeering our initial choice of hustings venue, the Round Chapel, we were able to improvise. After a thrilling march through Hackney, the hustings took place in our very own back playground.
For more information on the march and hustings plus all the latest developments and gossip on this week's election, please click below to read the second copy of 'The Democracy Daily'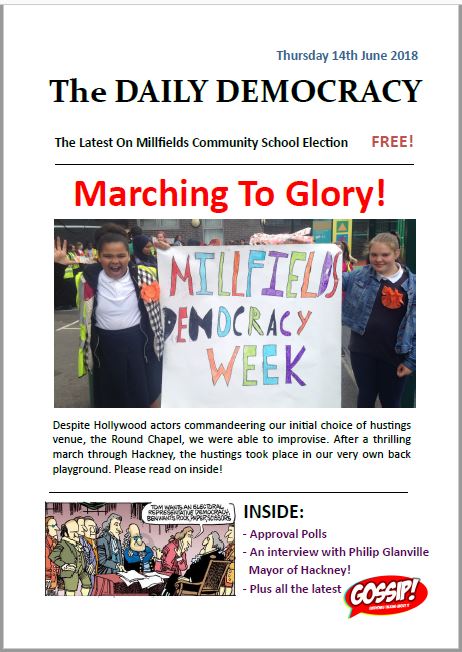 Here are some photos from Thursday to enjoy: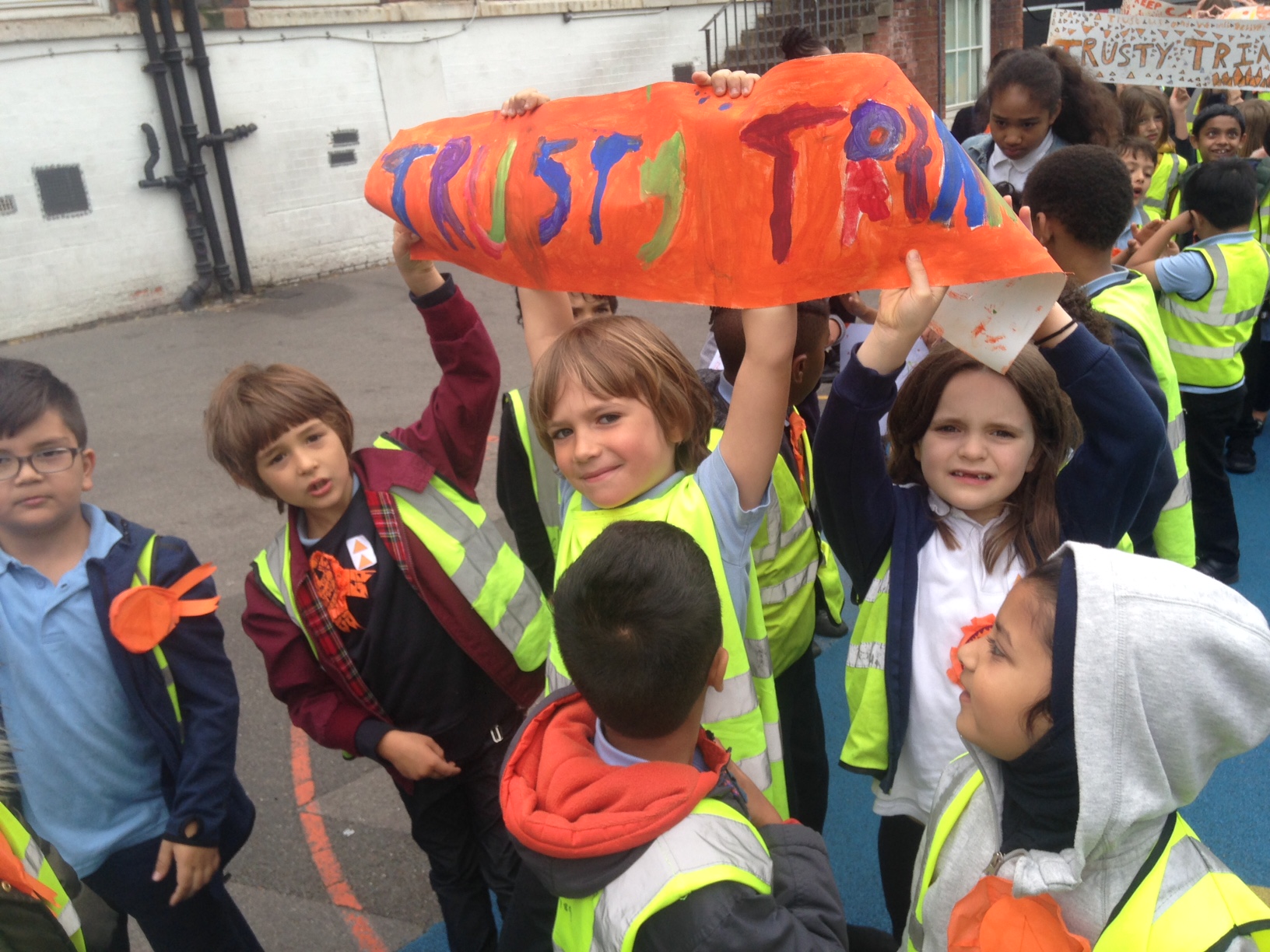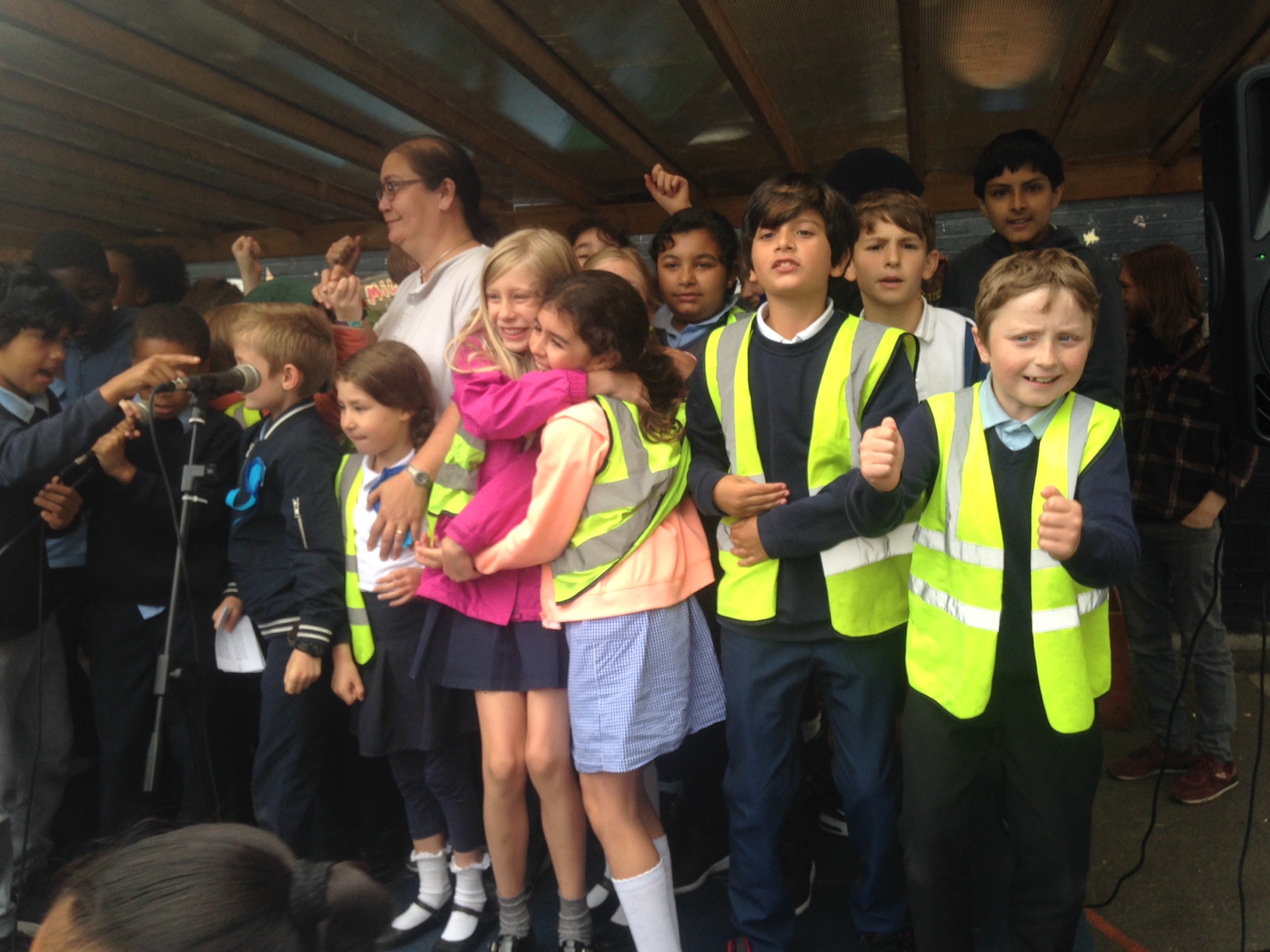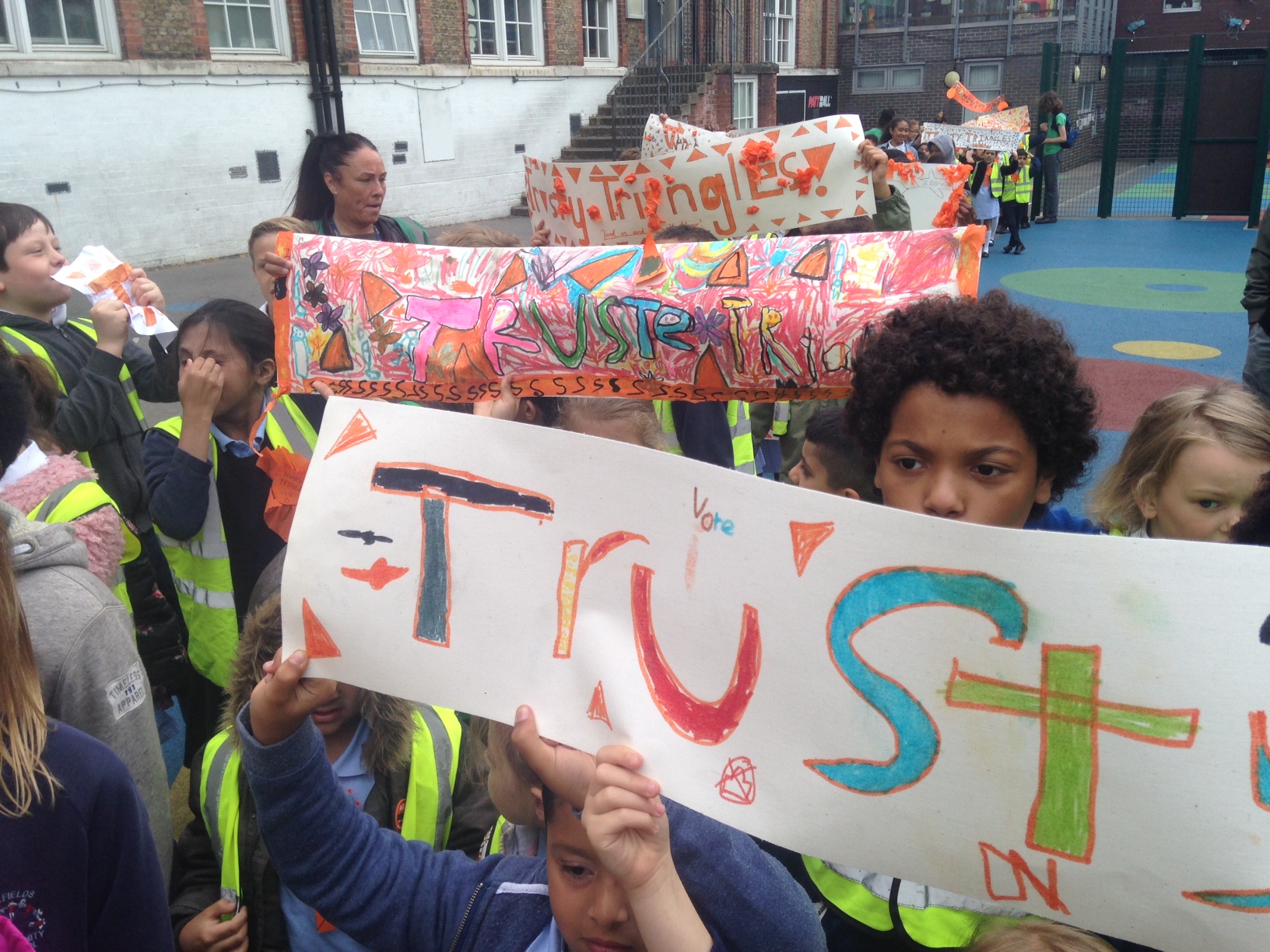 Candidates Grilled At Press Conference!
Wed 13 Jun 2018
The press conference was today and  despite some very tough questions, every candidate was very confident. It's going to be extremely tough to choose between them!
For more in depth coverage  of the press conference plus all the latest developments and gossip on this week's election, please click below to read the second copy of 'The Democracy Daily'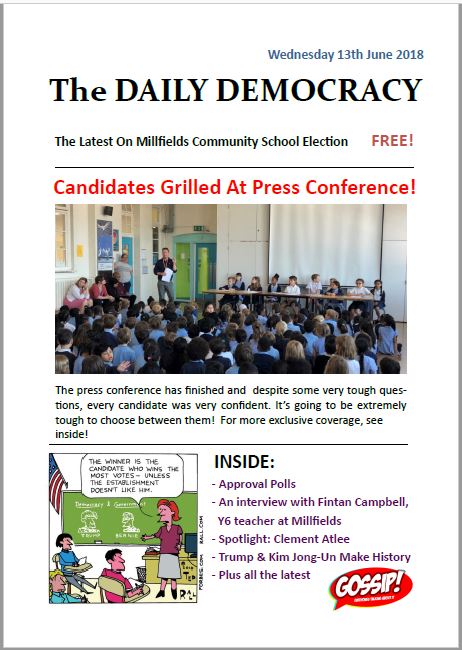 Here are some photos from Wednesday to enjoy: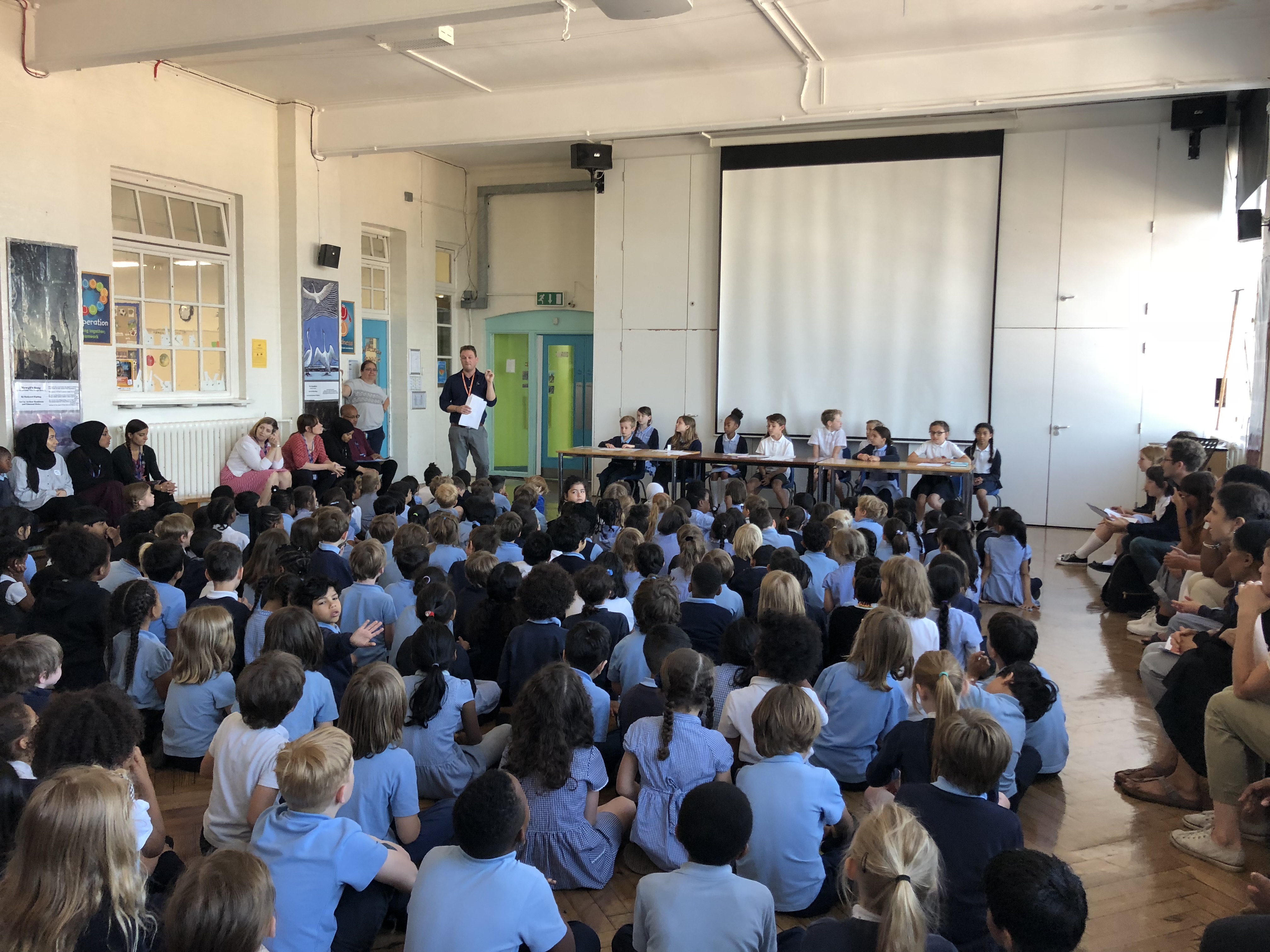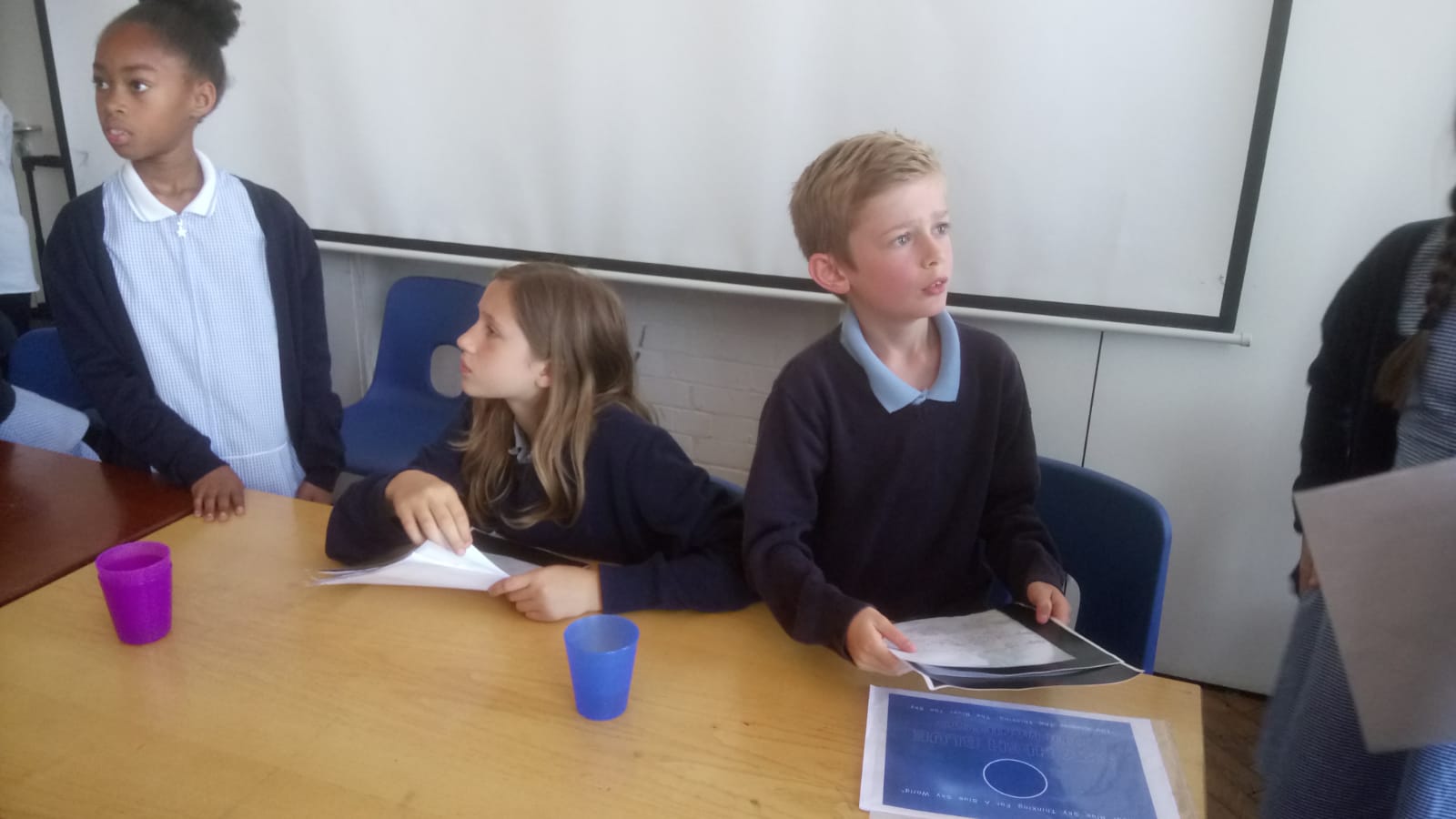 Millfields Rule at Racquet Sports!
Wed 13 Jun 2018
With the tennis season firmly under way, four of our keen tennis players participated in the Mini - Red tennis tournament held at Clissold Park. Each player competed in 6 matches on custom courts which were a quarter of the size of an adult court to encourage the development of core skills in Hackney's budding Andy Murrays and Heather Watsons! After achieving a highly respectable 8th place, the team celebrated with ice creams and slushies! Well done to Vincent and Lena from Y4 and Brooklyn and Bill from Y3. Special thanks to Monique Chery, Brooklyn's mum for taking the team along.
Building on our raquet sport pedigree, the school badminton team did incredible well, winning the recent Young Hackney Primary Badminton tournament, held in Stratford. Well done to all the competitors and a bag thank you to Musa for training and accompanying the team.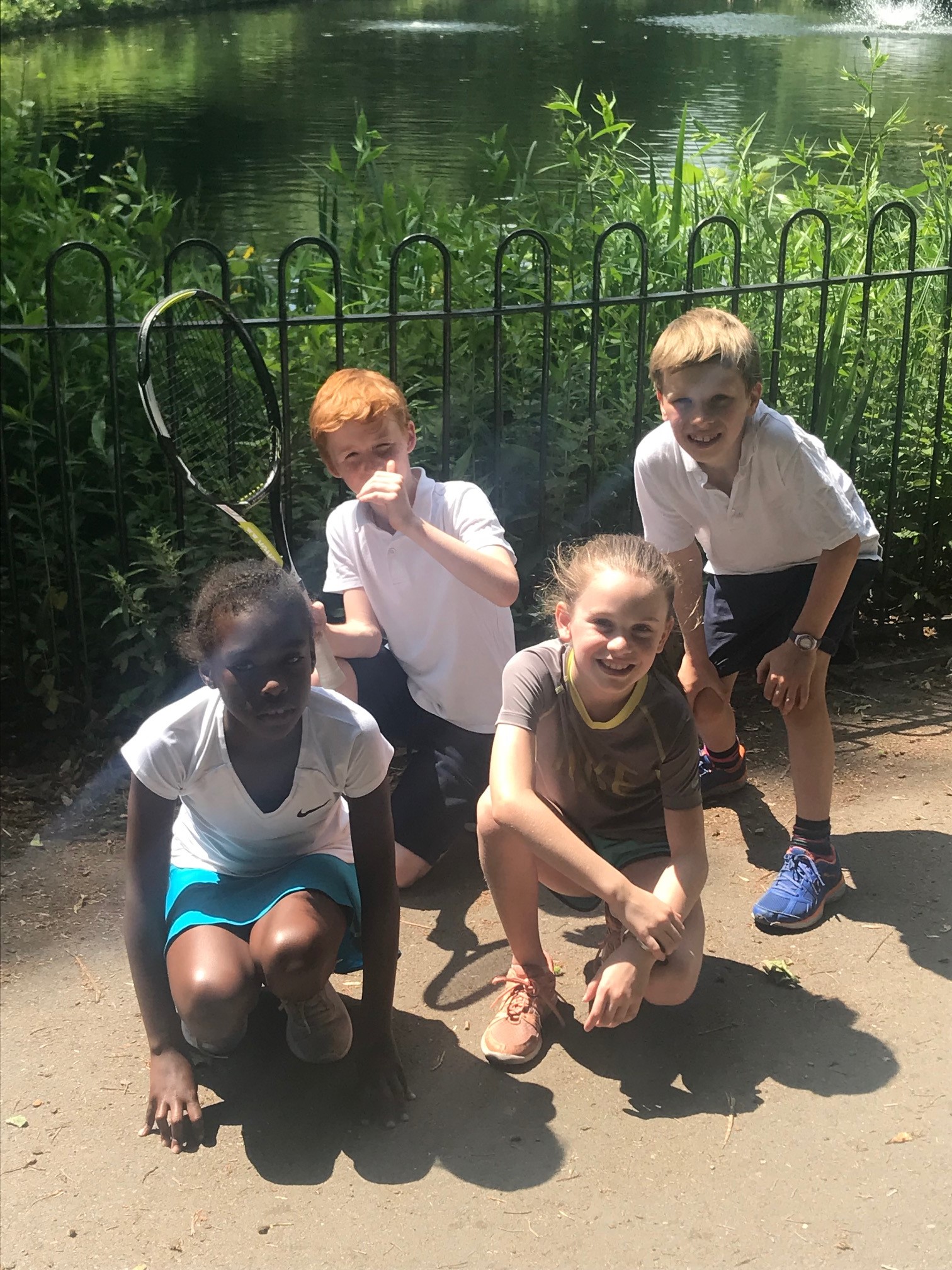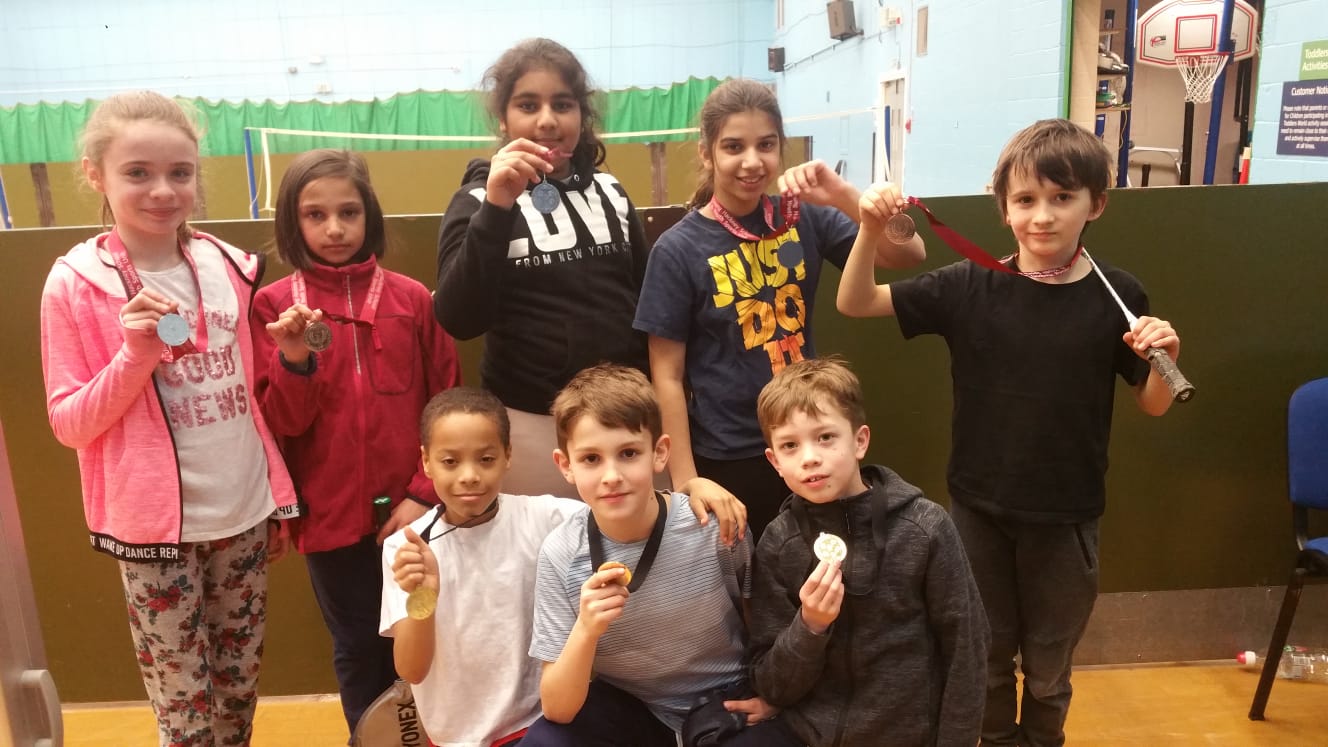 ---