Welcome to Millfields Community School
| | |
| --- | --- |
| | |
Latest News
Message from Headteacher
Fri 14 Sep 2018
Today is National Support Staff Day! So we have been celebrating and thanking all our support staff – teaching assistants, Learning Mentors, PE coaches, LSAs, After-school staff, office and admin staff, premises and cleaning staff and kitchen staff for all their dedication and hard work every day! We had a special breakfast and all staff received a sticker and a chocolate treat to have when they get home!
Thank you to the parents and carers who have attended our 'welcome meetings this week for children in Years 1-4. We hope you found the information useful and enjoyed the addition of a visit to see the classroom and the children at work. The revised guidelines on homework expectations at Millfields will be emailed out and on the school website in the next few days so please have a look and see what you can do to support your child's learning at home.
Most of our classes have now been on a WOW trip or had a WOW workshop to launch their topic learning this term.  On Tuesday, Year 1 classes visited London Zoo as part of their science work on living things. The sun was shining and the children practically had the zoo to themselves! Also on Tuesday, Year 5 classes visited Sutton Hoo in Suffolk, as part of their topic on Vikings. Although it was a long journey to get there, the information and experience was brilliant and really made the topic come alive for the children.  On Wednesday, Year 2 visited the Science Museum to look at the space exhibits as part of their work in class on space and Neil Armstrong. They really enjoyed the interactive experience in the flight Pad. Year 3 and Year 4 both had in-school workshops to start their topics. Year 4 had a morning of Egyptian-based workshops to support their topic on Ancient Egypt, and Year 3 enjoyed activities around Africa, as part of their topic on 'Africa Uncovered'.
Yesterday was 'E-safety Day' at Millfields and all of the classes were asked to talk about the importance of staying safe online, as well as watching one of the NSPCC films that you can access on the following link.  www.nspcc.org.uk/preventing-abuse/keeping-children-safe/online-safety/
Thank you to the few parents who came to the Parent Workshops on keeping children safe online who also made use of the NSPCC resources. There is also a section on the school website with links to parental and pupil support for safer internet use, so please have a look.
Our Prime Minister, Kit, Deputy Prime Minister, Annie and members of the cabinet, Louis and Ronita, represented Millfields, one of only 6 invited schools in the UK, at the House of Lords yesterday. They took part in the UNESCO Voices of Future Generations Children's Initiative, listening to and contributing to discussions on children's rights, sustainable goals and intergenerational equity. Roz said that the children were fantastic ambassadors for the school and of course, all of the panel were very interested in our 'Democracy Week' and want to visit us to hear more about it and see all the amazing things we do at Millfields! Watch this space.
Finally, the choir will be taking part in the Thames Festival celebrations this weekend. If you have never been to the Southbank to take part in this annual event, it really is a great experience for the whole family, and made more special by hearing our amazing choir join lots of other schools from across London to celebrate diversity and community.
I hear that the weather is going to warm again this weekend, so I hope you enjoy it.
Best Wishes, Jane
Message from Headteacher
Fri 07 Sep 2018
Welcome back to everyone at Millfields — pupils, parents/carers and staff. A special welcome to all our new Nursery and Reception class children and parents/carers and other new starters throughout the school. I hope you have had a good summer break, and enjoyed time with friends and family.
Welcome also to all our new staff; Jade, Jessica, Fiona, Sheyenne and Clara and welcome back to Cynthia. The children all seem happy and settled in their new classes with their new teachers and they have quickly learnt new routines.  They all seem to be enjoying working in new classrooms, and enjoying the first week's learning.
Each class has been revisiting behaviour for learning expectations –supporting and actively listening to each other, discussing and explaining ideas and taking responsibility for their own learning. All classes have new names this year—they are a mixture of authors, artists, scientists and inventors. This week the children are learning about the person their class is named after—please discuss this with them to see what they have learnt. As part of a whole school competition, the children have been learning lots of facts and trivia about their famous person which will be transformed in to a decorative classroom door! The children have also taken part in an class activities to launch their new topic and WOW trips to enthuse and encourage learning around new topics will be taking place next week. You will soon receive a letter about trips—the one off payment will 'cover all' trips and outings, please respond ASAP along with £20 contribution. There will be additional copies of all letters available at the main office.
The Year Group welcome meetings are taking place next week –see the next page for or the information on the website.  These sessions are an opportunity for you to meet your child's new teacher and find out what they will be learning in school and what a day in the life of a child in that year group looks like. There will also be some handy tips about how you can support your child at home.
Thank you to all of you - parents and carers for making such a great effort with school uniform. All of the children are looking rested and refreshed and extremely smart in their new uniforms. A reminder that children should be wearing black or navy sensible shoes and please and no tops with hoods. We regularly have parents telling us they don't know abut things so please remember to look for information on the school noticeboards, on the digital screen in the playground, on the school website, via text or email, as well as in the Millfields Mag. If you have not let the office know your email address or you have recently changed your mobile phone number please let them know asap. There will be an information update form coming home with each child in the next week to ensure that we have all the correct information. Next weekend is the Thames Festival and if you have never been before, it is well worth visiting the many activities that take place along the South Bank, and also an opportunity to come to the Scoop outside City Hall where Millfields Choir will join lots of other school choirs from across London to sing as part of the festival.
Finally, it is really important that children get in to class on time and begin their daily routine. From Monday 10th, all classes Rec–Y6 will be able to come in to school from 8:45am for a prompt 8:50 start. Please note that if you arrive after 8:50am, you will be marked late.  Please also note that on a Friday school now finishes at 2:15pm.  Please sign up and pay for enrichment activities should you need them until 3:30pm.
I hope you have a good weekend. Best Wishes, Jane
Welcome Back!
Sat 01 Sep 2018
Welcome Back!
I hope you have all had a good holiday and enjoyed spending time with family and friends.
I would like to remind you of the new school hours. School starts at 8.50am every day and pupils will be able to walk in to school from 8.45 each day. School finishes at 2.15pm every Friday.
At the beginning of each academic year, there is a Year Group meeting for parents and carers who have children in Years 1-6. This is an opportunity to meet the teachers in each year group and to find out about what your children will be learning this year, as well as visit the classroom and find out about some of the class and school routines and expectations. The teachers will also let you know how and when it is best to contact them. There will be time for questions too!
All meetings will take place in the bottom hall. The meeting times are below:
Class Welcome Meetings 2018
Monday 10th September at 2.45pm -Year 1
Tuesday 11th September at 2.45pm -Year 2
Wednesday 12th September at 2.45pm -Year 3
Thursday 13th September at 2.45pm -Year 4
Monday 17th September at 2.45pm -Year 5
Tuessday 18th September at 2.45pm -Year 6
*Nursery and Reception Classes will have a meeting later in the term once the children have settled as the parents and pupils have all had home visits.
Autumn Term PARENTS' EVENING: Wednesday 14th November 2018
Message from Headteacher
Thu 19 Jul 2018
It is the end of another academic year that has has certainly been a challenging one, a difficult one at times, but has also been a rewarding year in so many different ways. We organised many amazing events; we had successes, academically, in the sports arena and in the creative field; we celebrated together; we achieved a successful Ofsted; and we showed and shared compassion and grief together.  Thanks to all the children, staff, parents and the wider community for all of your support, compassion, enthusiasm and energy – none of the amazing things that happen at Millfields could happen without all of you. And this year especially, with the loss of our dear friend and colleague, Alice, we have become a stronger, more empathetic and resilient community.  As I reinforce every year, the Millfields School community is definitely very special, and I am humbled and proud to be a part of it.
As always we are very sad to see the children in Year 6 get ready to move on to the next stage in their educational journey. This group of Year 6 children have been a great group from the beginning of their time at Millfields. Some of them were the first children to come to Millfields Children's Centre. The end of year performance of 'The Lion King' was just brilliant – great staging, costumes, acting, singing and most of all good humour and fun. This year group have worked hard, they have been enthusiastic learners, good friends and considerate classmates. They have always been excited to learn and take part in all aspects of school life. They have all developed confidence in their own way, and become informed and articulate, and not afraid to share their views and opinions; there are many big personalities as well as a few quiet talented individuals in many fields – writers, actors, singers, musicians, sportsmen and women, footballers, cyclists, politicians, dancers, singers, ambassadors and entrepreneurs! I know we will definitely hear some of your names again in the future, of that I am sure. Remember –continue to make sure your voice is heard and be the best that you can be! Well done – we are going to miss you all!
At our end of term celebration assembly today, we recognised all the hard work of our very dedicated and enthusiastic class champions –Eco, Learning, Road Safety and Language champions. We also thanked our Article 12 Group that has been ably led by our PM Solly and Deputy PM Suki –they have made some changes and differences to many aspects of school life. We also celebrated the 3rd successive Hackney Cycling League trophy, the first Hackney Cross-Country trophy and swimming gold and silver medals as well as Y5 Chess champions. Well done everyone! I am always very proud of your effort and achievements!
Last, but certainly not least, we are again, saying a goodbye and a huge 'thank you' to some members of staff who are moving on to many varied and exciting ventures in the UK and the rest of the world! Farewell to teachers – Teague, Blaithin, Alex, Rachel and Dorothy and Children Centre Manager Trefor, and to support staff – Adam, Victoria and Jane Curtis. A special 'thank you', to Eileen who has steered Portsmouth Class through a difficult time this year. She has done it with great dignity and good humour –much appreciated. I know you will join me in thanking them for all their work at Millfields, and wishing them all the best and good luck for the future! Also good luck to all the children and families who are moving out of London to new houses and new schools –we will miss you all!
Thank you everyone, have a great summer break, and see you on Wednesday 5th September at the new earlier time of 8.50am. Set those alarm clocks now! Best Wishes, Jane
Cycling Is Coming Home!
Tue 17 Jul 2018
Massive congratulations to the cycling team on winning the the Hackney Cycling League for the third successive year! It was a tense finale but despite intense competion from worthy runner ups, Jubilee Primary, we prevailed!  A huge 'thank you'  has to go all the competitors and to Paul and Karen, who do all the hard work organising the team, fixing the bikes and raising money for the team. Thank you also to Sharon and Sumon who have supported the team this year.
Additionally, we are very grateful for amazing photos of the day courtesy of Delphina Hughes. (phinaface@hotmail.com)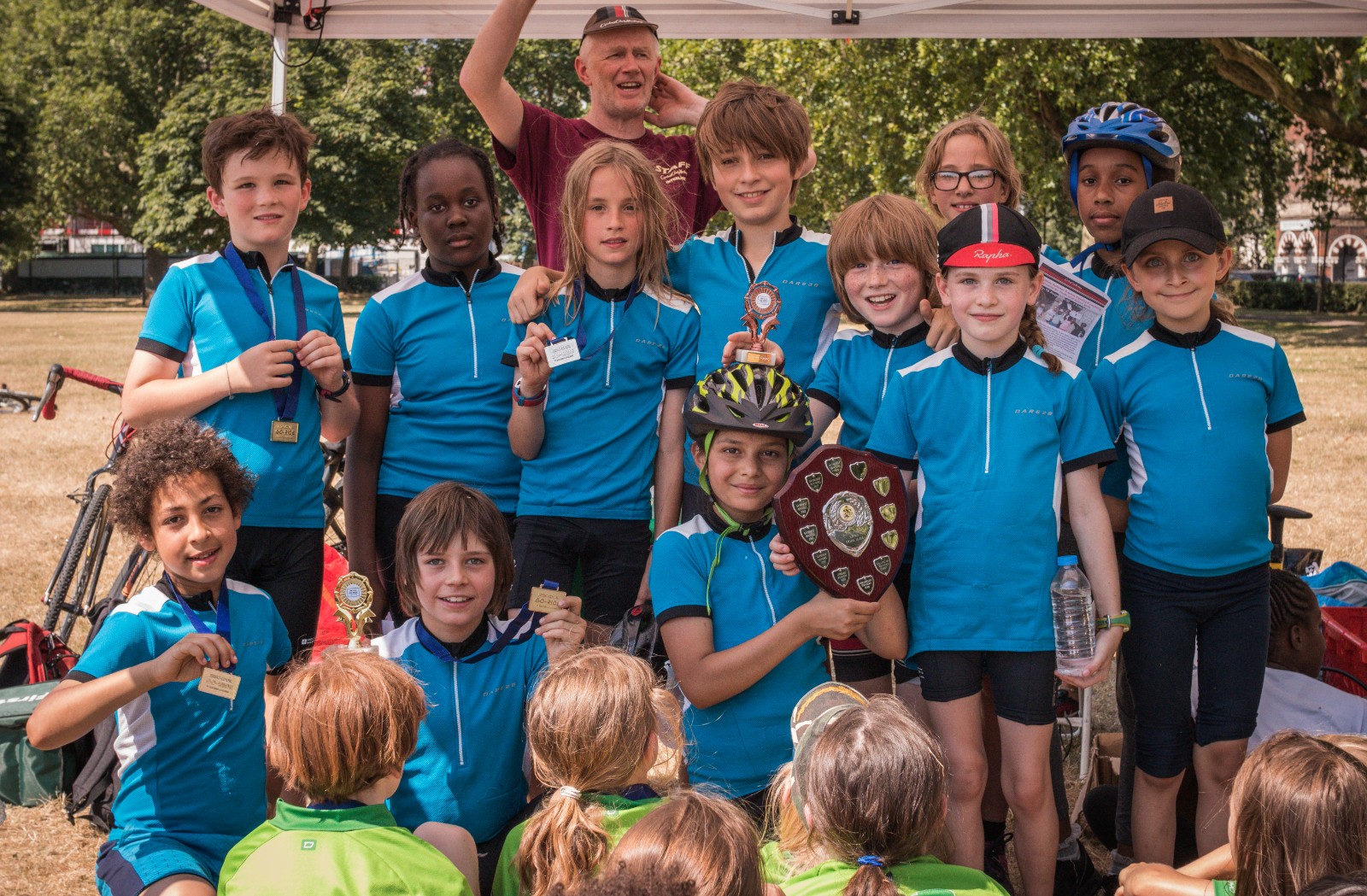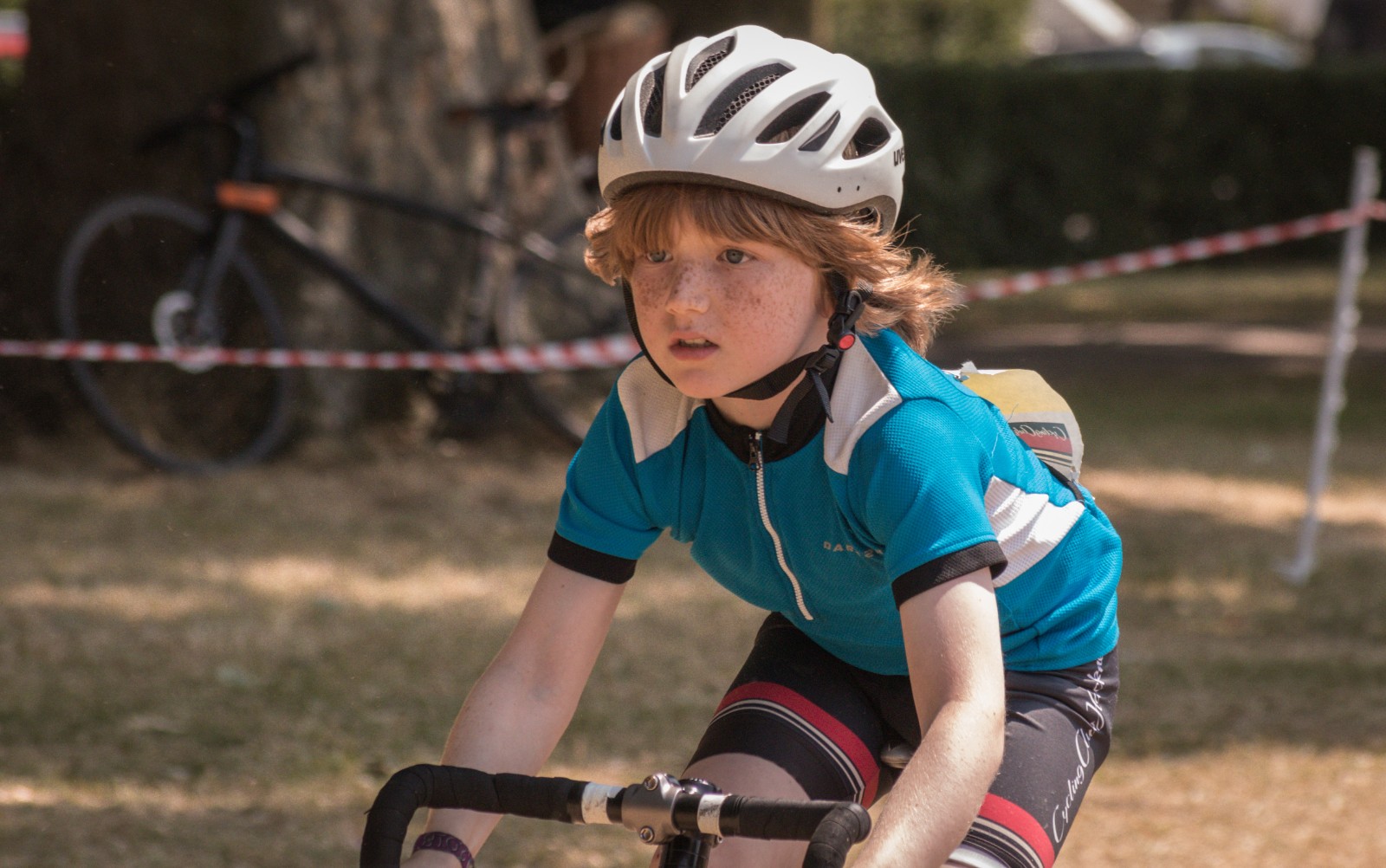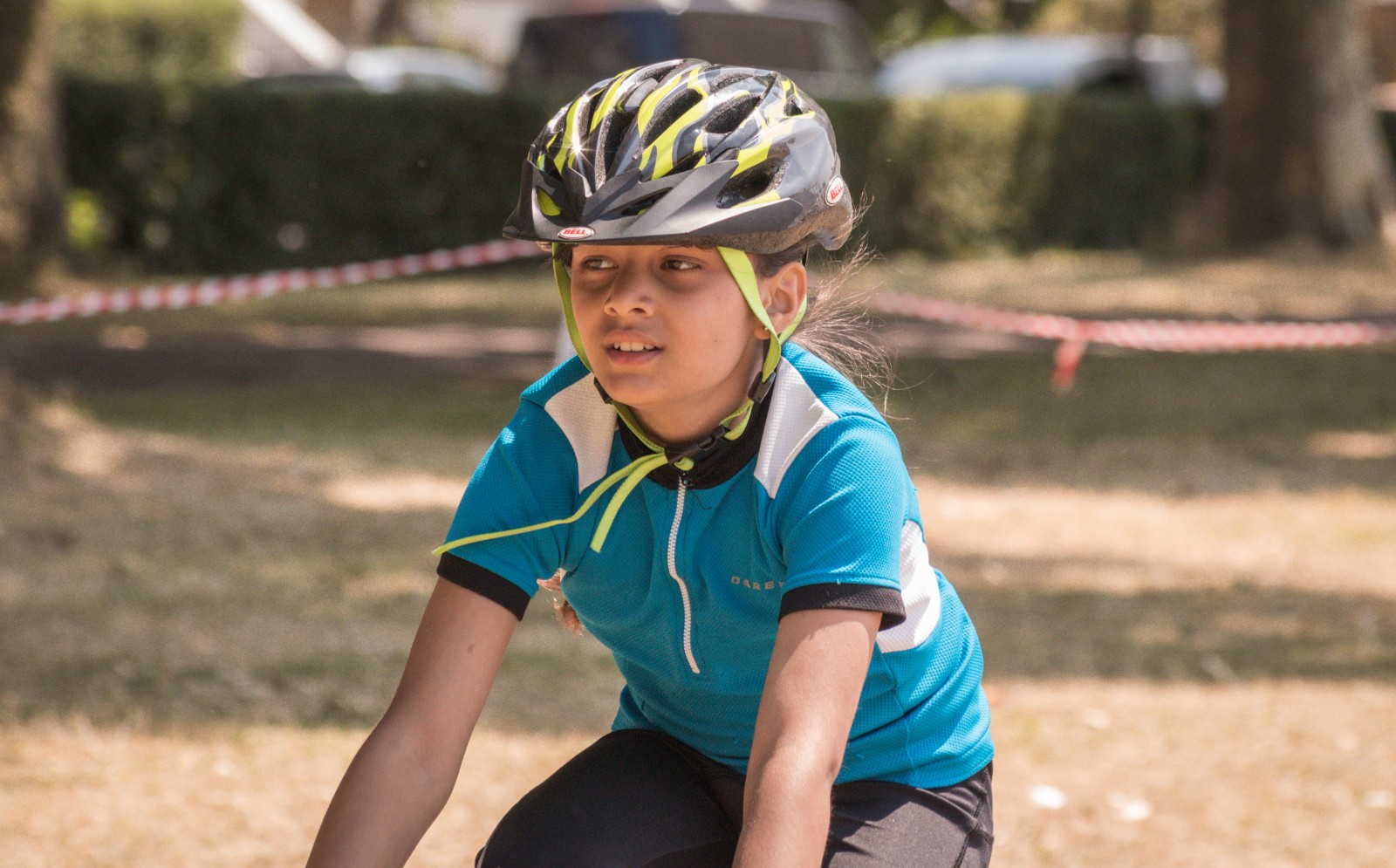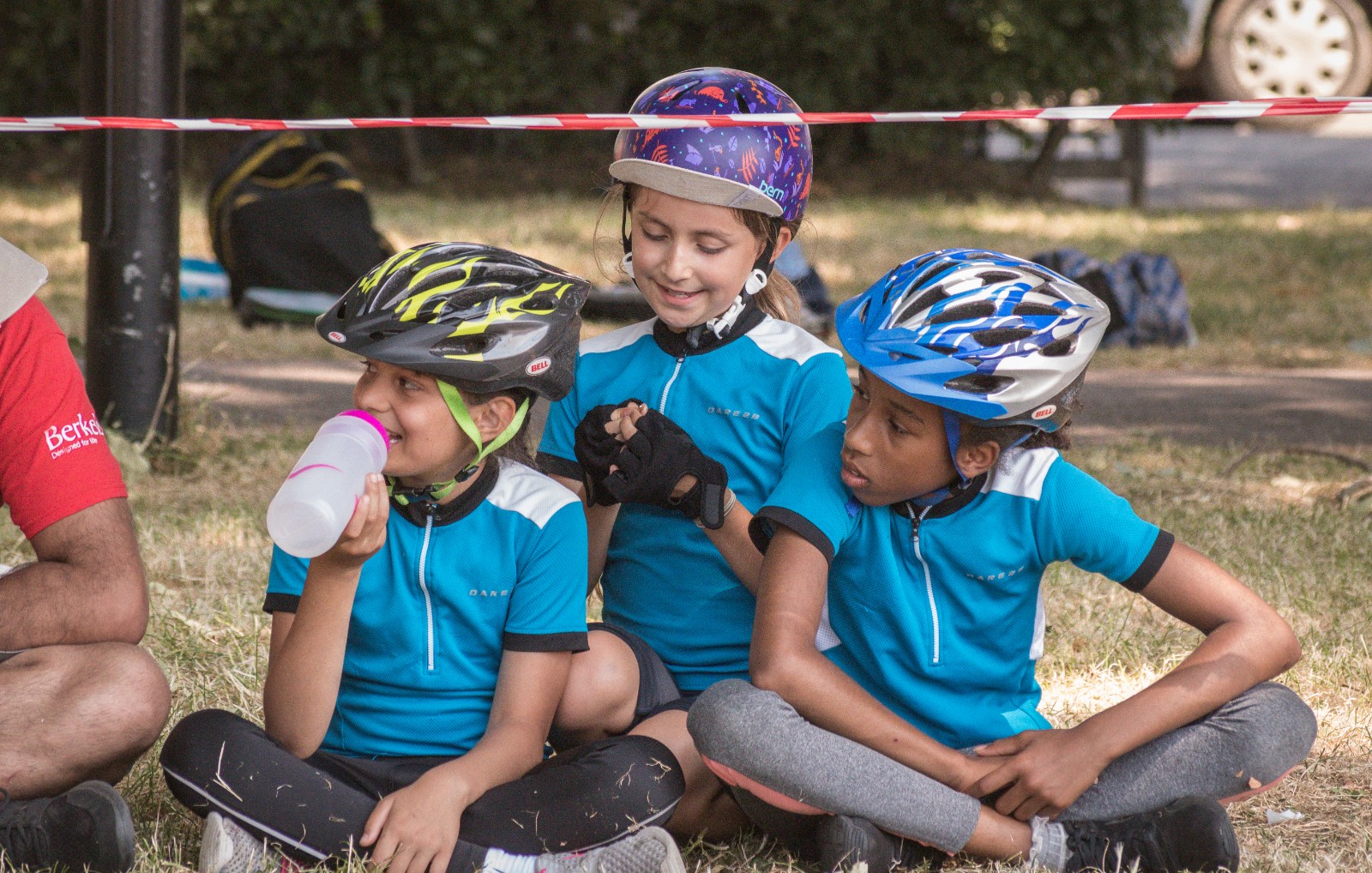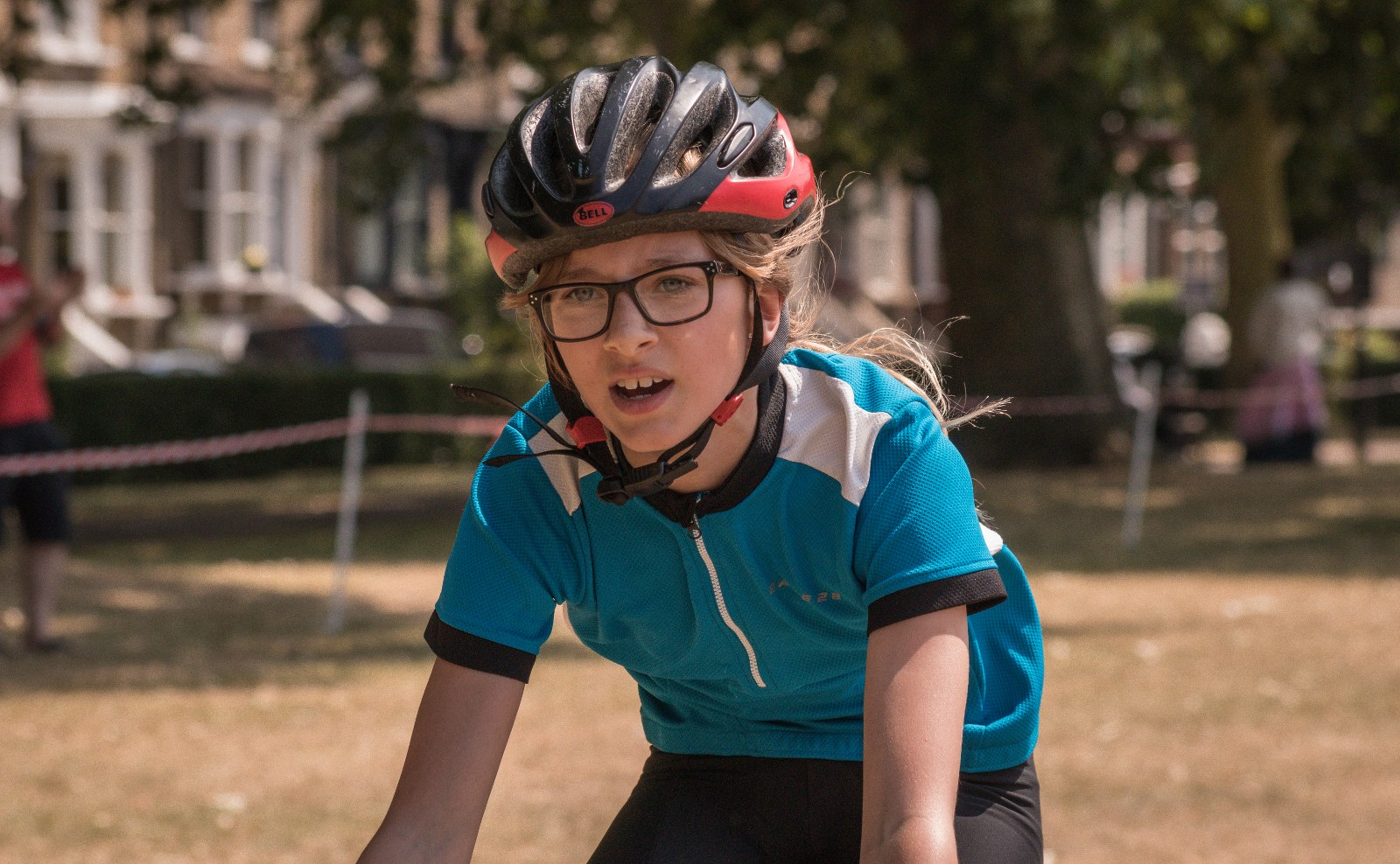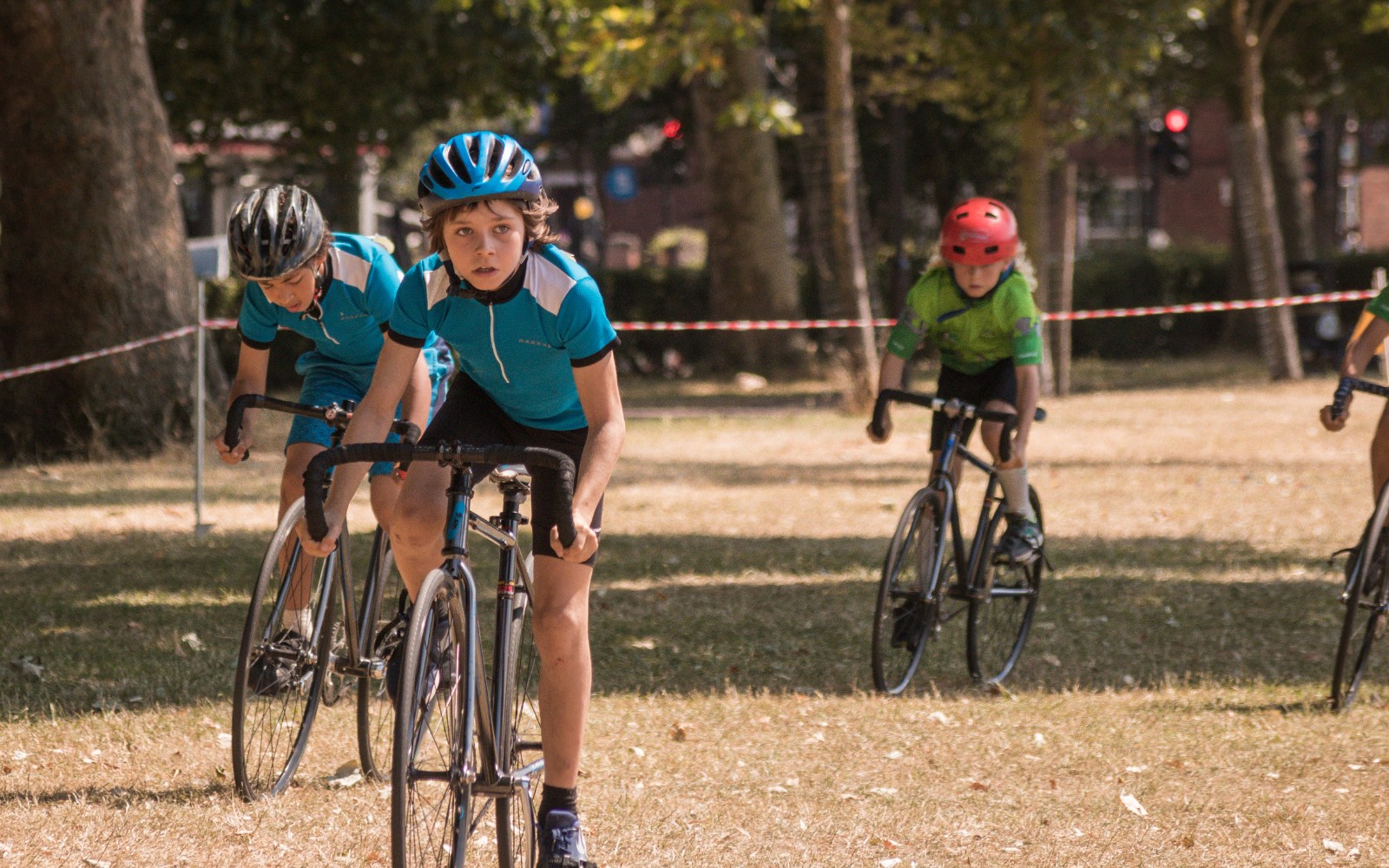 Message from Headteacher
Fri 13 Jul 2018
We are delighted that Millfields has won the Hackney Cycling League for the third successive year! Everyone associated wit the team are so proud of all 31 riders who took part this year to ensure that we led from the start of the season! A huge 'thank you' to Paul and Karen, who do all the hard work organising the team, fixing the bikes and raising money for the team. Thank you also to Sharon and Sumon who have supported the team this year. Well done everyone!
The music department, Year 6 staff and all of the Y6 children have been busy preparing for the end of year show, which is 'The Lion King'. All of the children will have an opportunity to watch this next week, and Year 6 families are invited to the evening performance on Tuesday 17th July at 7pm. Well done also to the music team and the rock bands who were fantastic ambassadors for music at Millfields -the youngest children to take part in the Clapton Academy Rock Show yesterday evening. Everyone was amazed at the talent and the confidence of the rock groups! Thanks Roz as ever for making it happen!
Thank you to the parents and carers who dropped in to speak to their child's class teacher about their reports on Wednesday and to those who have completed the feedback sheet. Please had in to the main office if you would like to give us your views.
Yesterday was Transition morning for all of the children and staff. We welcomed new teachers –Fiona, Jade, Sheyenne, Jess and Clara to the Millfields staff team. We have also changed the names of our classes this year. All EYFS classes are named after British authors, KS1 classes are named after British artists, LKS2 classes are named after British inventors, and UKS2 classes are named after British Scientists. It is going to take all the staff and children some time to learn all the new names, but I hope that your child will have spoken to you about their class name and that you will help them research and find out more about their class namesakes over the holidays. I hope that your child enjoyed their morning with their new class teacher/s.
It is always a difficult task to allocate teachers to classes each year and there are always many factors that my team and I have to consider when making this decision, factors that you may not be aware of as parents, but please be assured that the decisions are not taken lightly and much thought always goes in to the process to ensure the best outcomes both academically and socially, for all of the children in the class as a whole. The class allocations, with the new names can be found on the website under the parents information section. Support staff allocations have not yet been finalised, but we are confident that we can maintain the high ratio of pupil-staff next year despite the budget cuts. A list of all the school staff will be available on the school website for the beginning of the school year.
Finally, please note that London Day is on Wednesday 18th July, and all classes will be visiting a London park as their end of year trip. Also, please note that the last day of term in Thursday 19th July at 2pm.
Have a good weekend and enjoy the sunshine. Best Wishes, Jane
Eco School Silver Award!
Thu 12 Jul 2018
Congratulations to our Eco Champs who have helped the school obtain the much coveted Eco-Schools Silver Awardl! To celebrate this, we have created a brand new section on the website that highlights the tremendous work throughout the school, coordinated by our 21 Eco Champs representing every class at Millfields. It can be accessed from the left hand side menu bar.
---