Welcome to Millfields Community School
| | |
| --- | --- |
| | |
Latest News
Message from Headteacher
Fri 15 Nov 2019
We have had a fantastic time this week as we have all been immersed in the world of work! The Nursery classes have been finding out about different jobs in the local community –vet, chef, builder, gardener and farmer. They visited Hackney City Farm and saw a fabulous chicken and a giant pig! Reception children were learning about jobs in the emergency services – police, fire fighters, paramedics and the workers in A&E. They visited Homerton Fire Station and had a class visit from 2 Police Officers! Year 1 have been thinking about the skills needed in the workplace and each class visited a different supermarket and had visitors in class talking about their jobs. The Year 2 children visited the Postal Museum and thought about jobs in the community.  They loved the trip on the postal train! One of the favourite trips of the week is always Year 3's trip to Kidzania as part of their work on money matters and why people have jobs.
Year 4 enjoyed trips to local restaurants -Massala Zone, Yum Yums and Andina. They tasted lots of food and helped to make some lovely dishes too. The children loved finding out about how we use maths and literacy skills in the workplace. Year 5 have been taking part in an ethical fashion project – groups in each class have been creating, designing, purchasing, planning and making fashion items that culminated in a fantastic catwalk presentation this morning! Finally, Year 6 have been involved in an enterprise project that involved creating all sorts of new inventions, writing a business plan and then presenting to a Dragon's Den that took place today at KPMG and Morgan Stanley offices. A huge 'thank you' to all the staff for making the week a success, and to Sheyenne who has been busy organising and liaising with Inspire for weeks to ensure it all ran smoothly!
Today, as you may have noticed, we were all wearing pyjamas as the school community took part in 'Children in Need'. Thank you for all the donations, we will be counting up and banking early next week so will let you know how much we have raised. As always a fantastic response from the school community. we are also collecting for the hackney Food bank on a weekly basis now in the run up to the Christmas break -please help if you can by bringing in tins of food, UHT milk, packets of dry food, washing powder, shampoo, shoer gel, toothpaste and anything else you can spare.
You should also have noticed that the Book Fair is at school and will be until the end of next week. Thanks to the volunteers on the PSA, it is open before and after school each day and will be open for extended hours on Parents' Evening –Wednesday 20th November. The school makes 100% commission on the money raised by the book sales, so help stock up the school library and classrooms! If you have not yet signed up for Parents' Evening, please make an appointment online via Scopay.
We were very lucky to apply for and receive free tickets to the England Euro Qualifier that took place against Montenegro at Wembley last night. Lots of Millfields Y5 and Y6 children and their families, as well as school football club members went along to see a great game in a fantastic atmosphere! Thanks to Chris B, Dwayne, Chris M, Juan and Reegan for their time!
We also welcomed Y4 parents to our 'Come Dine With Us' session yesterday -we hope you enjoyed the opportunity to have lunch with your child. Thank you also to all the parents who came to our sharing assemblies for Hutchins and Macintosh Class today.
Plans are also well underway for the Christmas Fair – save the date: Friday 6th December. if you can help, please get in touch with the PSA.
I hope you have a good weekend. Best Wishes, Jane
The Season Begins!
Wed 13 Nov 2019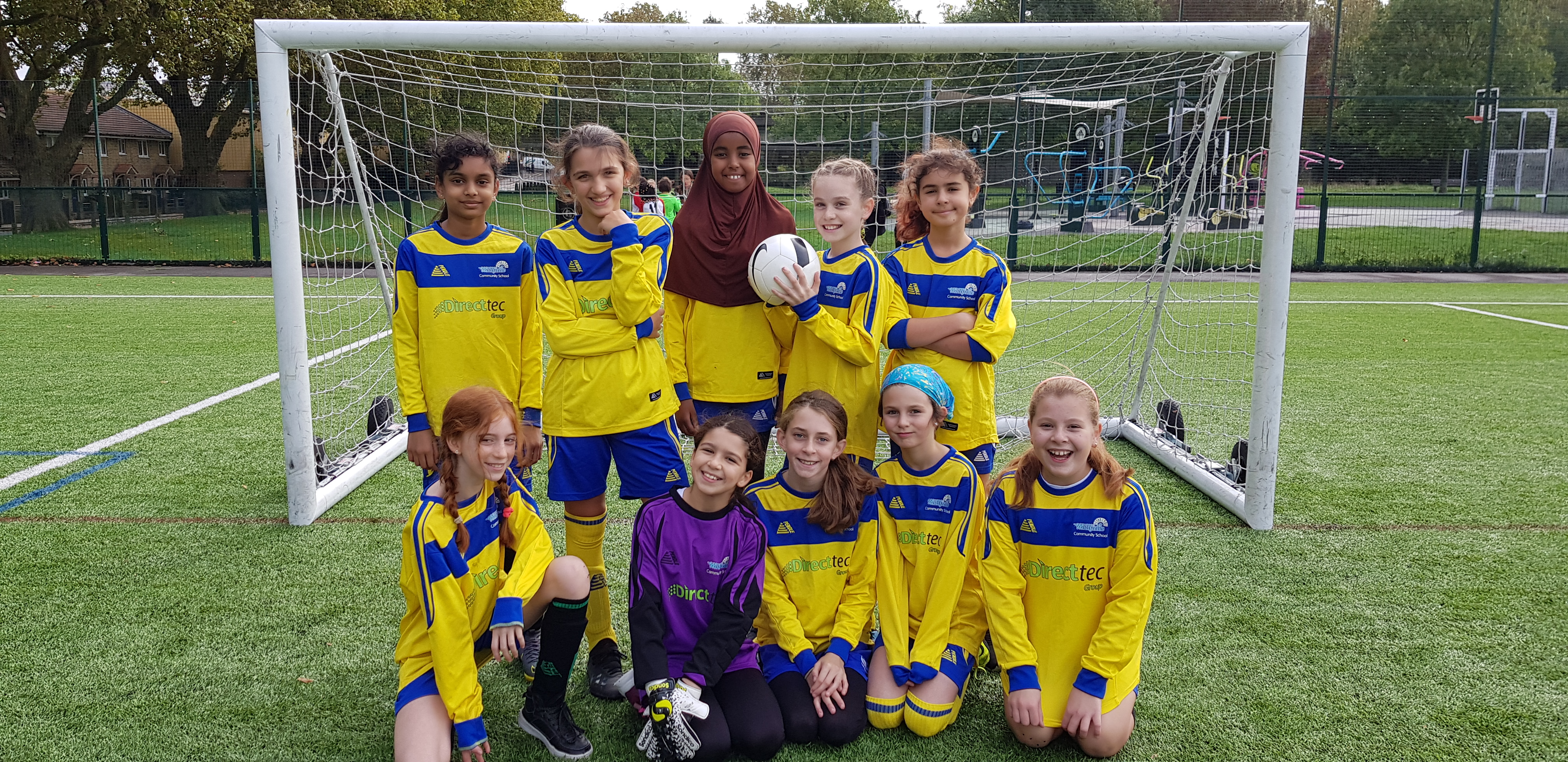 Millfields Yr 6 girls football team entered their first competition of the season on Wednesday the 16th October. All the Hackney primary schools all met at Mabley Green. Quite understandably, they were incredibly excited. The day started with a warm up followed by corner practice before we were told the teams in our league with Rushmore school, Homeleigh school and London Fields school. The matches were 7 a side and we used rolling subs; the team were told their positions and we were ready for kick off. The first match was against London Fields. There was no doubt that the girls were playing good football; you could hear them shouting at each other as they all wanted the ball. Both teams held their own and the final score was 0-0. We went straight into our second match against Homeleigh School, a team of strong strikers but our goalie did her best. Lena made a break for it and scored, the crowd, consisting of Lucy, Izaac and our 3 subs went wild! Then Homeleigh made a break for the goal and equalized. The full time whistle went and again we drew the match. Our third match was against our arch rivals Rushmore school. Both team played their hearts out to beat each other; it was end to end play. However they kept our strikers back and the final score was 0-0. Congratulations to our team: Ariane. Viola, Marium, Lilah, Lena, Rosa, Sabrina, Olivia, Mya and Azra.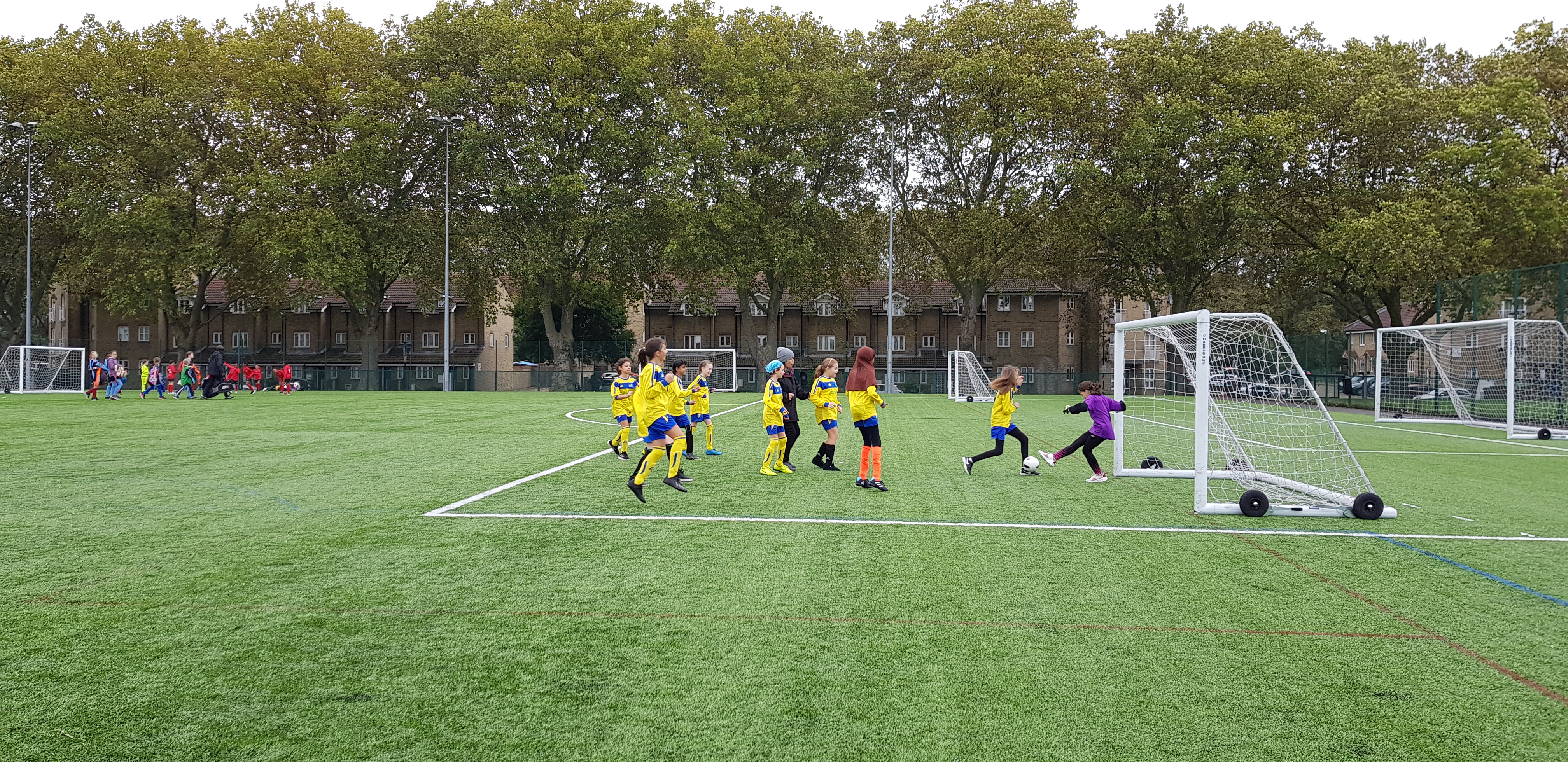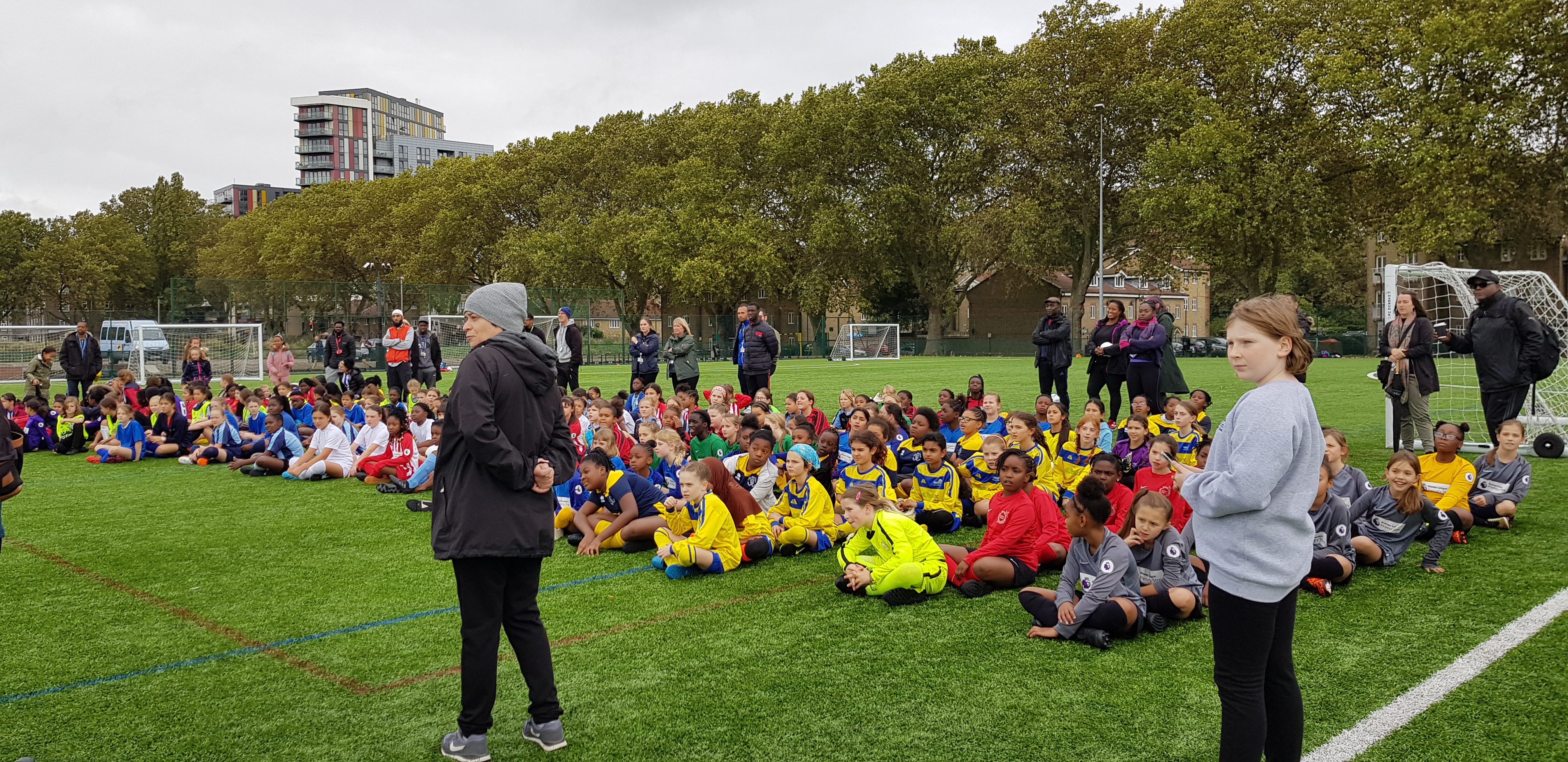 Message from Headteacher
Fri 08 Nov 2019
Firstly, thank you to all the children and families who came to the Spooky Disco last Friday. It was a great success and the children (and some of the adults) enjoyed lots of dancing, singing and fun! A huge 'thank you' to Finn who organised everyone and to all the parents and carers who helped out before, during and after the event. A big 'thank you' to Shae who was our DJ for the evening!
Firstly, well done to all the 'Always Good' children from last half term who were treated to a trip to the cinema in Walthamstow, to watch 'Johnny English'… with lots of popcorn of course! Hepworth Class won the class 'Best Attendance' award, and visited the Rio Cinema in Dalston to watch 'Annie'. The children on both trips were of course fantastically behaved and polite which was noted by cinema staff and other school staff. Well done everyone – you were all great ambassadors for Millfields Community School!
As you know, the NSPCC visited our school this week and delivered their 'Speak out, Stay safe' assembly to share information with your child about how they can keep themselves safe from harm and get help if they have any worries. It was a very worthwhile and empowering session for both pupils and teachers. They spoke to the children and staff about the valuable work the NSPCC does across the country, and talked about how important it is for everyone in our school community to join them in their 'fight for every childhood'. It is hoped that the NSPCC's work in schools will help encourage conversations about staying safe – and they have a number of child-friendly materials to help you carry on the conversation afterwards. That includes 'Talk PANTS', a simple way for parents to help keep children safe from sexual abuse – without using scary words or even mentioning sex. The guide uses the rules of PANTS to teach children that their body belongs to them and them alone.  You can find out more and download the free resources at www.nspcc.org.uk/pants. If you'd like to know more about the NSPCC's work, or take a look at the wide range of information and advice which is available for parents and carers, please visit their website www.nspcc.org.uk/parents.
The Year 5 and 6 Cycling Team are in action this afternoon, so good luck to them all, and I hope to bring you news of Millfields' success in next week's Mag. Big thanks are due to a parent and a friends of another parent who have donated 3 bikes between them to the cycling team. This gesture is much appreciated!
Thank you to all the Y3 parents who joined their children for lunch on Tuesday, and to all the Y1 and Y2 parents who took part in the reading workshop on Wednesday morning. Thank you to Ashraf for the workshop. Please make sure that you look at the website and regularly check your emails about all the opportunities for parents to be involved in school life.
It is Work Week' next week, so please talk to your child about what they are learning and if you can, pop in to talk about your job to your child's class – please contact the class teacher. All classes will be visiting a place of work next week, so you should have received an email that highlights where your child will be visiting and when, as well as the class theme for the week.
Don't forget to sign up for Parents' Evening on Wednesday 20th November. This needs to be done online via SCOpay and the deadline is Tuesday 19th November, so if you need an access code, please email: info@millfields.hackney.sch.uk
Have a good weekend. Best wishes, Jane
Millfields WAMHS Project
Thu 07 Nov 2019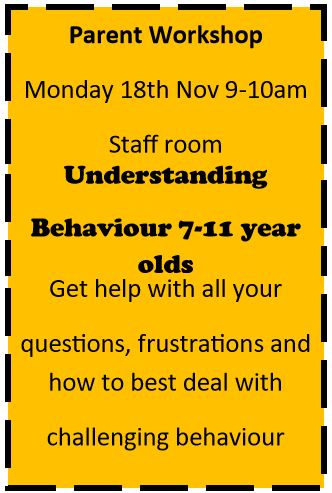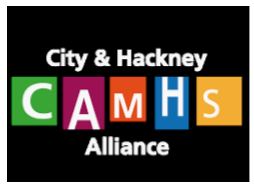 "It means a lot to me that good mental health and well being is so
valued in the school." Pinny Grylls (Parent)
WAMHS - The Wellbeing and Mental Health in schools project started in May 2018. The aim of the project was to build on and expand the access to mental health early interventions for children across City & Hackney.  Millfields, as part of the project, now has a CAMHS worker based in school for 1 day per fortnight and in commitment to the project has a new Mental Health Lead - Debi Cookhorn (Deputy Head) and a designated team to support the children and parents in our community.
We are proud to present our first Mental Health & Wellbeing newsletter. Please click on the icon to read more.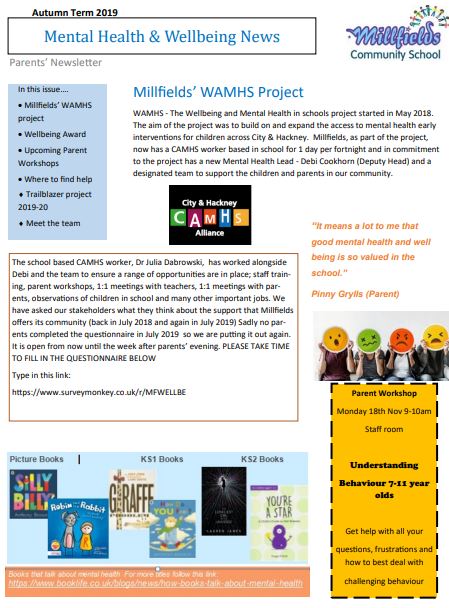 The school based CAMHS worker, Dr Julia Dabrowski,  has worked alongside Debi and the team to ensure a range of opportunities are in place; staff training, parent workshops, 1:1 meetings with teachers, 1:1 meetings with parents, observations of children in school and many other important jobs.
We have asked our stakeholders what they think about the support that Millfields offers its community (back in July 2018 and again in July 2019) Sadly no parents completed the questionnaire in July 2019  so we are putting it out again.  It is open from now until the week after parents' evening. PLEASE TAKE JUST A COUPLE OF MINUTES TO FILL IN THIS QUESTIONNAIRE . Click on the link or type type in this link:  https://www.surveymonkey.co.uk/r/MFWELLBE .
Message from Headteacher
Fri 01 Nov 2019
Firstly, a belated 'Happy Diwali' to all our families who celebrated the festival of light last weekend. I hope you all enjoyed the celebrations with family and friends.
The children look to have had a good rest over half term and have certainly been very keen to get on with their new learning thishalf term. On Wednesday, Year 5 classes enjoyed aday out to Sutton Hoo in Suffolk to learnmore about Vikings as part of their history topic. The long journey was worth it as the children got to see lots of Viking artefacts and exhibitions that will enrich their learning in school. Year 1 classes had a fantastic day out listening to the music of 'Zog' played by the London Philharmonic Orchestra at the Royal Festival Hall. They children certainly learnt lots about the instruments being played and they were very keen to tell me all about the music experience that they had been part of.
This week, all of the children have been busy designing, reviewing, making and evaluating as part of our three day Design and Technology project. There has been much excitement over the D&T projects that are linked to the class termly topics and all of the children have produced some fantastic finished pieces. Nursery have been making patterned tiles as part of their work on Patterns; Reception have been making Diwali Diva lights as part of their work on Celebrations; Year 1 have been making UK themed dream-catchers as part of their wider topic on London and the UK; Year 2 have been learning about Africa and as part of their work this week, have been weaving baskets and making worry dolls; Year 3 have been studying World War 2 and have made Anderson shelters; Year 4 classes have been learning about Ancient Egypt and have been making homemade 'papyrus' paper, Egyptian bread and pendants; Year 5 classes have been making tabards as partof their Anglo-Saxon project; Year 6 have been sewing drawstring bags as part of their Mayan topic. I have been very impressed with the attention to detail and the imaginative and creative ideas. Thank you to the teachers and to Alex for planning and organising such engaging projects. Don't forget to ask your child about their project this weekend.
Please can I remind you that swimming and tennis sessions are part of the PE curriculum and allchildren MUST bring appropriate kit to school. There is no scientific evidence that children catch colds from wet hair, or from being outside in wet or damp conditions, so please ensure eventhrough the winter, excuses are not made for missing swimming sessions. We have a statutory duty to ensure all children leaving primary school can swim 25 metres.You should now have received notification of
Parent/Carer Evening that is now scheduled for Wednesday 20th November. You can sign up via your SCOpay account. Can I also remind par-ents of the start times each morning -the first bell goes at 8:45am and children should be here by that time so that they can walk up the stairs and be in class to start learning at 8:50am. There are still many children arriving late to school in the morning, which means they are missing crucial learning. Remember also to book in for the Enrichment Clubs for the term or to pick your children up at 2:15pm on Fridays.
Thank you to the parents and carers who came to the Y6 Residential Trip information meetings yesterday -there will also be a letter coming to all Y6 families via email. Thank you also to the families who have brought much needed food for the Hackney Food Bank. We will be collecting every week until further notice, so please have a look in your cupboards or add something to your weekly shop. They urgently need UHT milk, tinned food, shower gel, toothpaste, washing powder and anything else you can donate.
Finally, tonight is the Fright Night Disco starting at 5:00pm, so hope to see lots of you there! Also, a reminder to stay safe over the weekend.
I hope you have a lovely weekend with your family. Best Wishes, Jane
Diversity Evening
Wed 30 Oct 2019
Millfields' annual Diversity Evening proved to be a roaring success! Highlights included children performing amazing songs and dances from around the world plus a hugely popular global food street market. Please relive this amazing evening courtesy of Delpina Jones - many thanks for these incredible photos. Please feel free to contact her on phinaface@hotmail.com. Enjoy!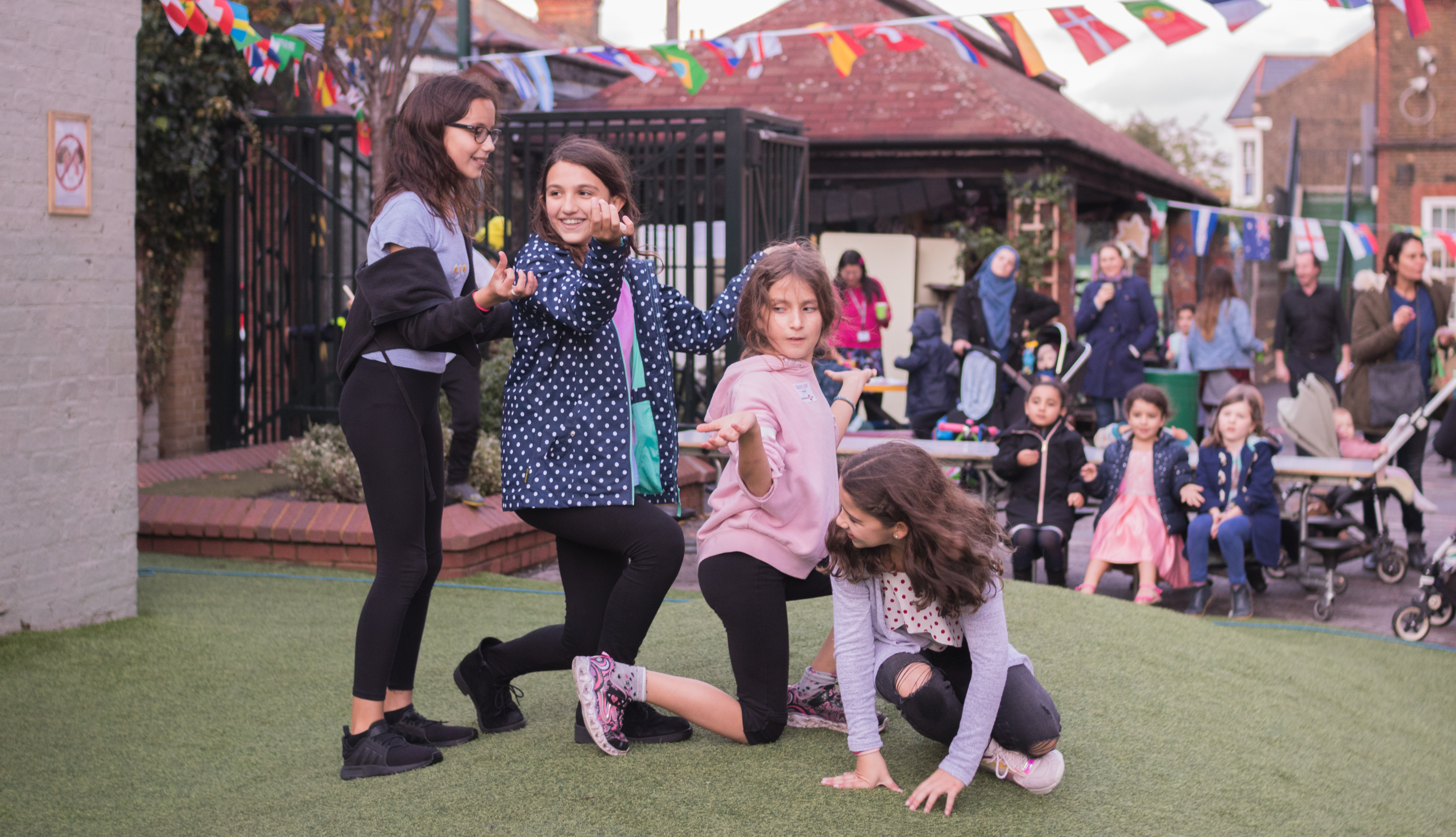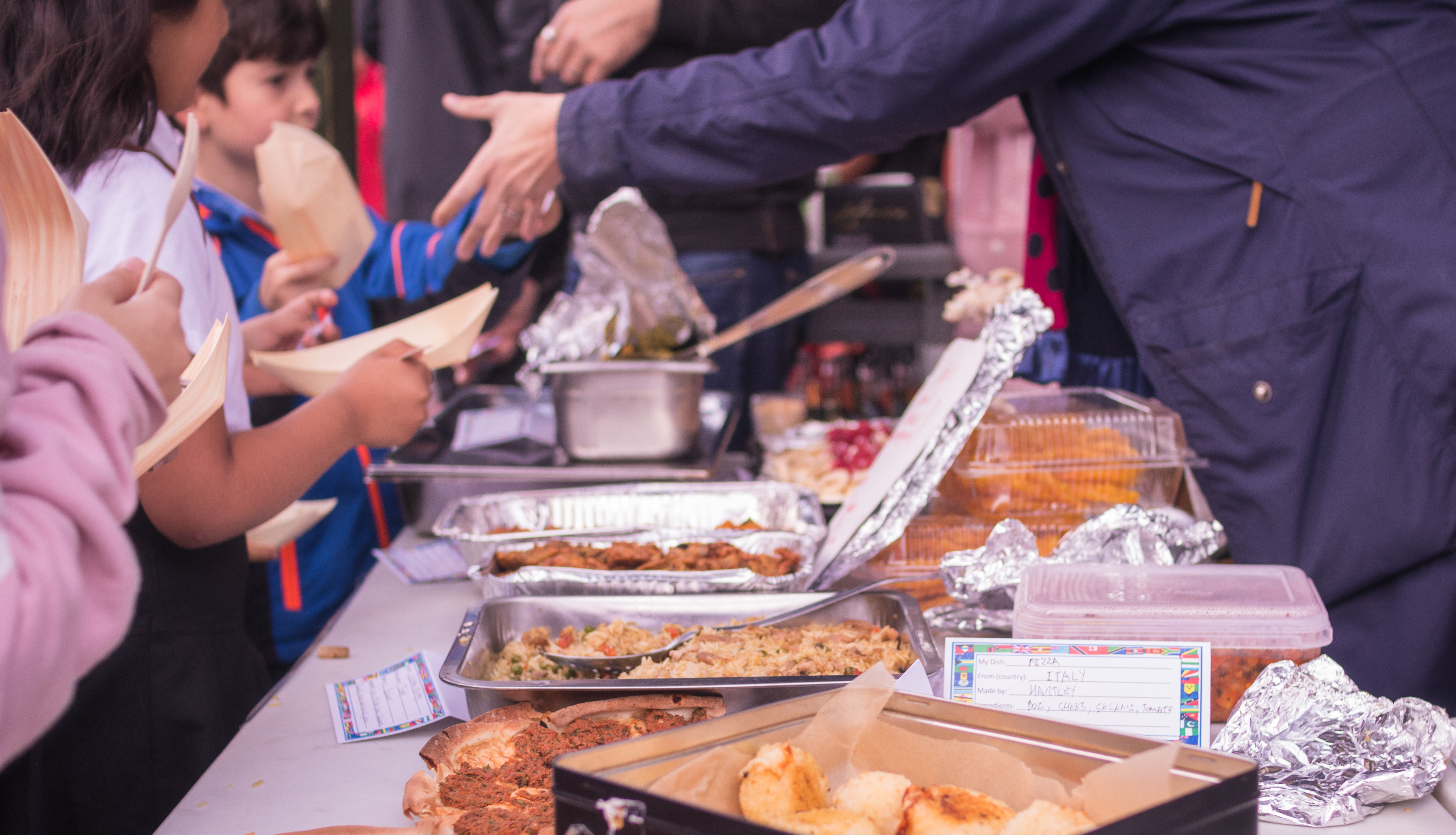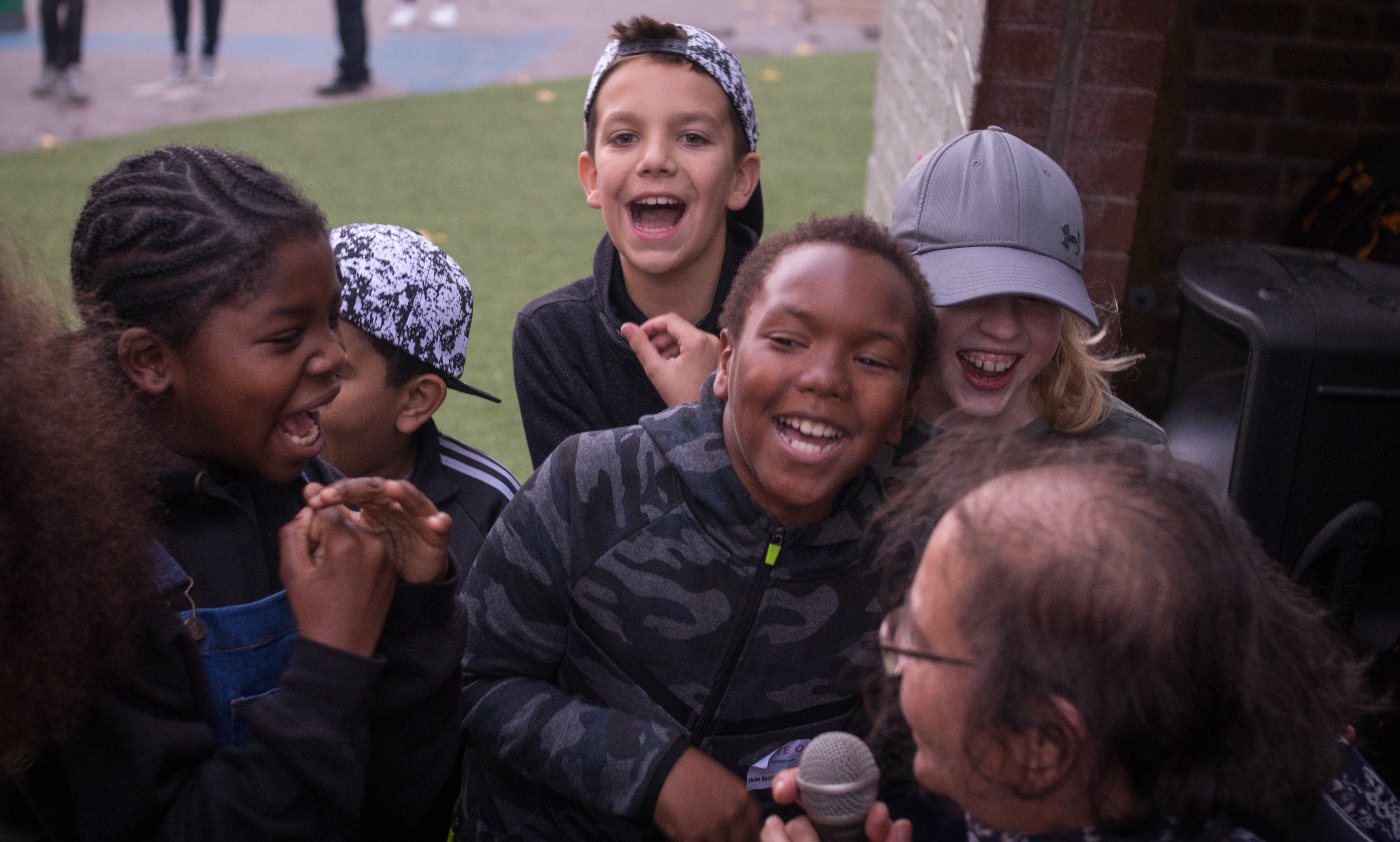 1 2 3 4 5 6 7 8 9 10 11 12 13 14 15 16 17
---