Welcome to Millfields Community School
| | |
| --- | --- |
| | |
Latest News
Message from Headteacher
Fri 18 May 2018
Firstly, well done to all the Year 6 children who completed their SATS this week. They all worked extremely hard and definitely tried their best. The tests were pretty tough, but they all made me feel very proud as they all worked determinedly on them each day this week. The Y2 children are still doing their tests until the end of may, and are also working very hard to show us what they have learnt! Keep going!
Yesterday, we all enjoyed the wonderful sunshine, fresh air and ample space down at Hackney Marshes as the whole school took part in national Outdoor Day. All the classes built a shelter or put up a tent and made a base camp for themselves. They then took part in lots of activities including tree-climbing, leaf jewellery, making Stone Age weapons, playing football, rounders, parachute games, nature trails, chess, board games, dancing, singing and lots more! The children and staff had a fantastic day and everyone felt much better for having a day learning outside. Thank you also to the few parents who came to help out – much appreciated! As it is Mental Health Week, we know that having lots of fresh air and time outside formal learning is good for all our well-being, so we think we should do this once every half term! What do you think? We would love your child's and your feedback.
This morning, Birmingham and Belfast classes treated us to two wonderful celebrations of their class learning this term. Well done to everyone! Also, thank you to the parents who came to the Maths workshops in Liverpool and Oxford today – the feedback from all Y3 and Y1 parents, who have attended the workshops has been great and we will be looking at rolling this out to other year groups next year. Today, we had a wonderful celebration. The whole school community wore their finest and smartest clothes and looked amazing as we celebrated the royal wedding of Prince Harry to Meghan Markle. This morning, we learnt about the history of the royal family and each year group – staff and children, who have been learning a song over the last few weeks, performed on the stage in the back playground to a captive audience who sang, danced, laughed and clapped enjoying the whole experience. Union Jack flags were waving and the whole scene looked amazing! Thank you to all the children, families and staff who embraced the whole day and made it so memorable for the children. As a memento, each child also received a royal wedding bookmark.
Next week is Hispanic Week, so we will be doing all things Spanish! Classes will be learning some salsa moves, learning some new Spanish phrases, Spanish songs and doing some cooking, as well as learning a little bit about lots of different Spanishspeaking countries around the world. If you would like to come in to speak to your child's class, or another class, please email Belen and the class teacher to organise a session.
Finally, it is the Hackney Run this Sunday, so good luck to all our runners –there are 187 representing Millfields. They have been training every Tuesday and Thursday morning for the last few weeks and will run the final miler with hundreds of other runners at the weekend. There are lots of activities on offer throughout the day, so please come down and support us if you can!
Have a good weekend. Best Wishes, Jane
Message from Headteacher
Fri 11 May 2018
On Friday last week, the tennis team took part in a Hackney pre-season tennis tournament. Our team did really well and are really looking forward to the competitions starting so they can represent the school and bring back the trophies! Thanks as ever to the parents who support the tennis team especially Elena, Guy and Monique.
This week, the children in Y2 have been working really hard on their SATs reading and maths papers. Parents of Y2 children please be assured that we are reinforcing that the children should try their best and do what they always do in class! Year 6 classes have also been very busy revising for the KS2 SATs that start next week. As part of their support and our commitment to reducing the stress levels and anxiety, all 3 classes took part in a workshop that reinforced strategies to cope with feelings of anxiety and methods to help them keep calm pre, during and post each test. Y6 parents, again, please reiterate that the children should just try their best and that we will all be very proud of them whatever the outcome as they have all worked extremely hard this year. The tests are not a measure that secondary schools readily use, so please tell your child that they should not be worried or stressed about the results. Good luck to everyone!
Thankfully the sun was shining on Wednesday when we had our class photos taken. This meant that we could have the photos taken outside and the children looked lovely and smart in their school uniforms. Look out for the proof that will be coming home with your child hopefully next week. Also on Wednesday, the Y3 and Y4 football team took part in a Hackney tournament at Mabley Green. The rising stars won 3 and lost 3 matches, ending up 3rd overall, so well done everyone! Ten children in Y4 and Y5 who attend the Arsenal Double Club visited the Emirates Stadium and had an opportunity to play on the pitch. They loved it and were full of excitement when they arrived back at school with lots of Arsenal goodies. Thank you to Dwayne for organising and making this happen!
The Book Fair arrived yesterday so I hope you will have a chance to look at the books on sale and buy one or two. We make a really good amount of commission on the total sales, this means that we are able to keep our school library well-stocked. It will be open after school today and until Wednesday next week –cash and cards accepted.
Friday is always busy at Millfields and today was no exception! Thank you to the parents who came to the PSA meeting where they discussed arrangements for the KS1 Disco tonight and the Summer Fair that is scheduled for Saturday 30th June –put the date in your diary now! If you think you can help in any way, please email the chair of the PSA: alisoncquinn@yahoo.fr.
Thank you also to all the parents who attended the York and Sheffield Class Maths sessions –we hope you found them useful and they have given you an idea of how to support your child in their learning. Thanks also to the parents and families who attended the 2 great class assemblies –Liverpool & Glasgow. We have also been busy planning our two special days next week.
Thursday 17th May is 'Outdoor Learning' day and all the classes will be going to Hackney Marshes to have a day of outdoor activities, games and shelter-building! The whole school will be having a picnic lunch that day. Then, on Friday 18th May, we will be celebrating the royal wedding –more details inside this week's Mag!
Finally have a good weekend. Best Wishes, Jane
Message from Headteacher
Fri 04 May 2018
We have had a very exciting week at school as we were visited by the famous CBBC 'Operation Ouch' Dr Chris and Dr X! All the children in Year 5 had an opportunity to meet the famous twin doctors and certainly asked lots of interesting questions about the body. Last week the children in Year 5 were given a writing challenge to be able to take part on the filming of a future episode of 'Operation Ouch' that is due to be shown in October. The challenge was to write a persuasive letter about why they should be chosen to take part! Debi and I were extremely impressed with the standard of letters and it was an impossible task to choose, and we had to pick the names out of a hat in the end! The 45 children who took part in the filming had a taste of what the whole process involved! The other children took part in a small group Q&A session, and of course there were lots of photo and autograph opportunities for the children (and some very excited staff)! If you have never seen the programme, do have a look and see how to the doctors explore the ins and outs of the human body in a variety of eye-opening experiments. The feedback about the children and the school at the end of the da was very positive and complimentary –well done to you all! And thank you for coming to see us Dr Chris and Dr X!
On Thursday, we marked our termly 'E-safety' Day. The theme for this term's learning and awareness is digital media and social network sites. You should have received a newsletter via email that gives you some ideas of how to work with the school and how to talk to your children about any issues around this topic. From this term, there will be a half-termly e-safety newsletter #DITTO sent home for teachers and parents which has advice, guidance and opinion on the latest online safety topics.
We have also been very busy getting ready for a few special events and enrichment days that are coming up in the next two weeks. On Thursday 17th May it is national 'Outdoor Learning Day', so the whole school will be going down to Hackney Marshes for a picnic and to take part in a range of outdoor activities including putting up tents and shelters. If you would like to join us, or if you have a tent or gazeebo that we could borrow, please speak to your child's class teacher to organise.
Also, the next day , we will be holding our very own Royal Wedding Day celebration with a traditional English picnic and entertainment outside in the playground. Following on from previous royal celebrations, dressing up in your finest celebration clothes/as if you are going to a wedding was very popular so we are asking everyone to dress up in their best clothes and join in the fun!
Finally, some of the Year 4 children and children from the Autism provision have enjoyed a fantastic week at Kench Hill in Kent. Thank you to all the staff who went along and made this a very memorable week!
Have a fantastic long weekend. (Don't forget there is no school on Monday!). And let's hope that the sunshine and summer is finally here!
Best wishes, Jane
Kench Hill update
Tue 01 May 2018
The children arrived safely at Kench Hill. The children settled in to their rooms and had a tour of the house. Then after lunch, they went to the local swimming pool. And then they went on a long walk in the rian before dinner!
All up and okay this morning after a good night's sleep. The sun is shining today.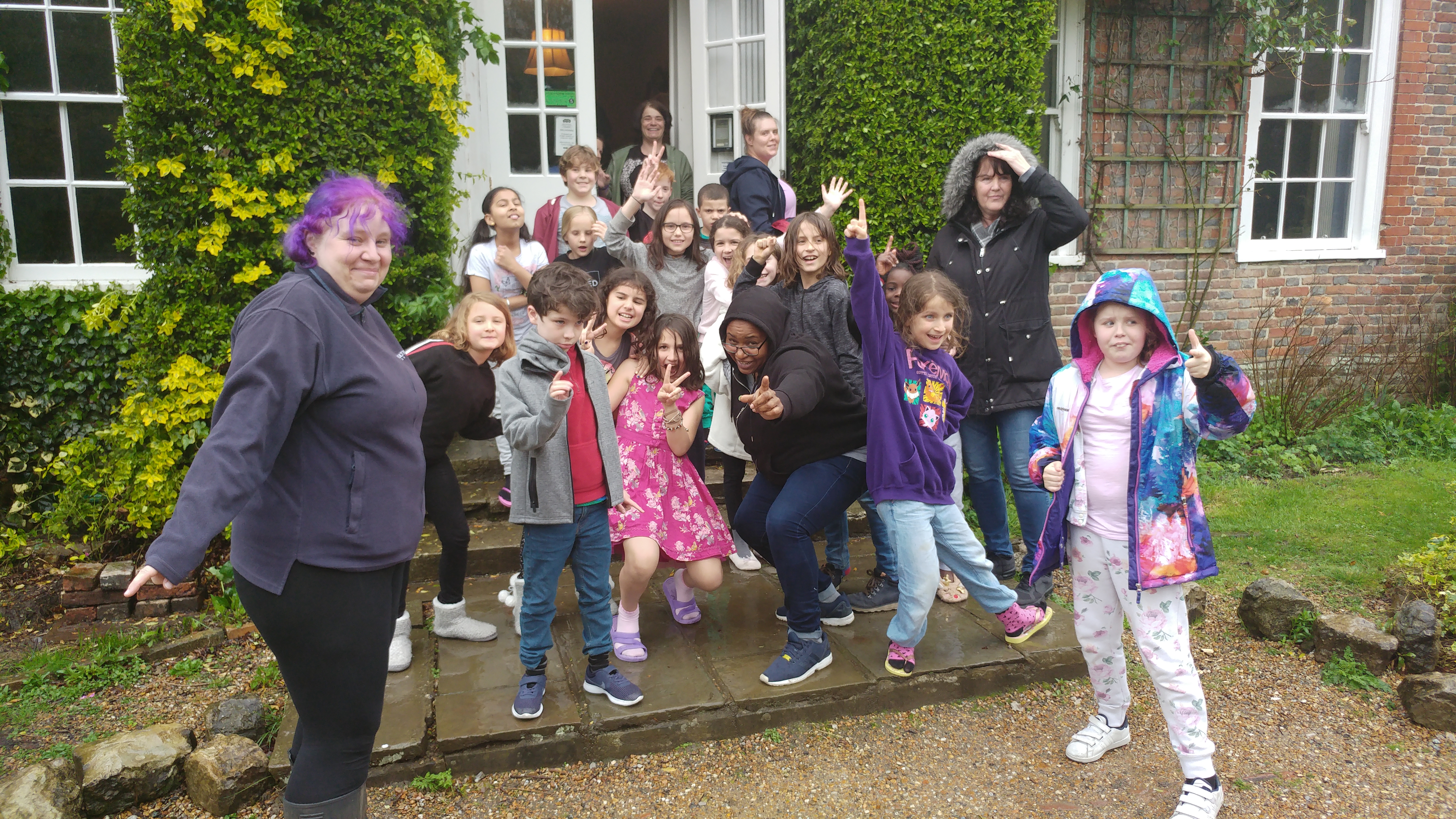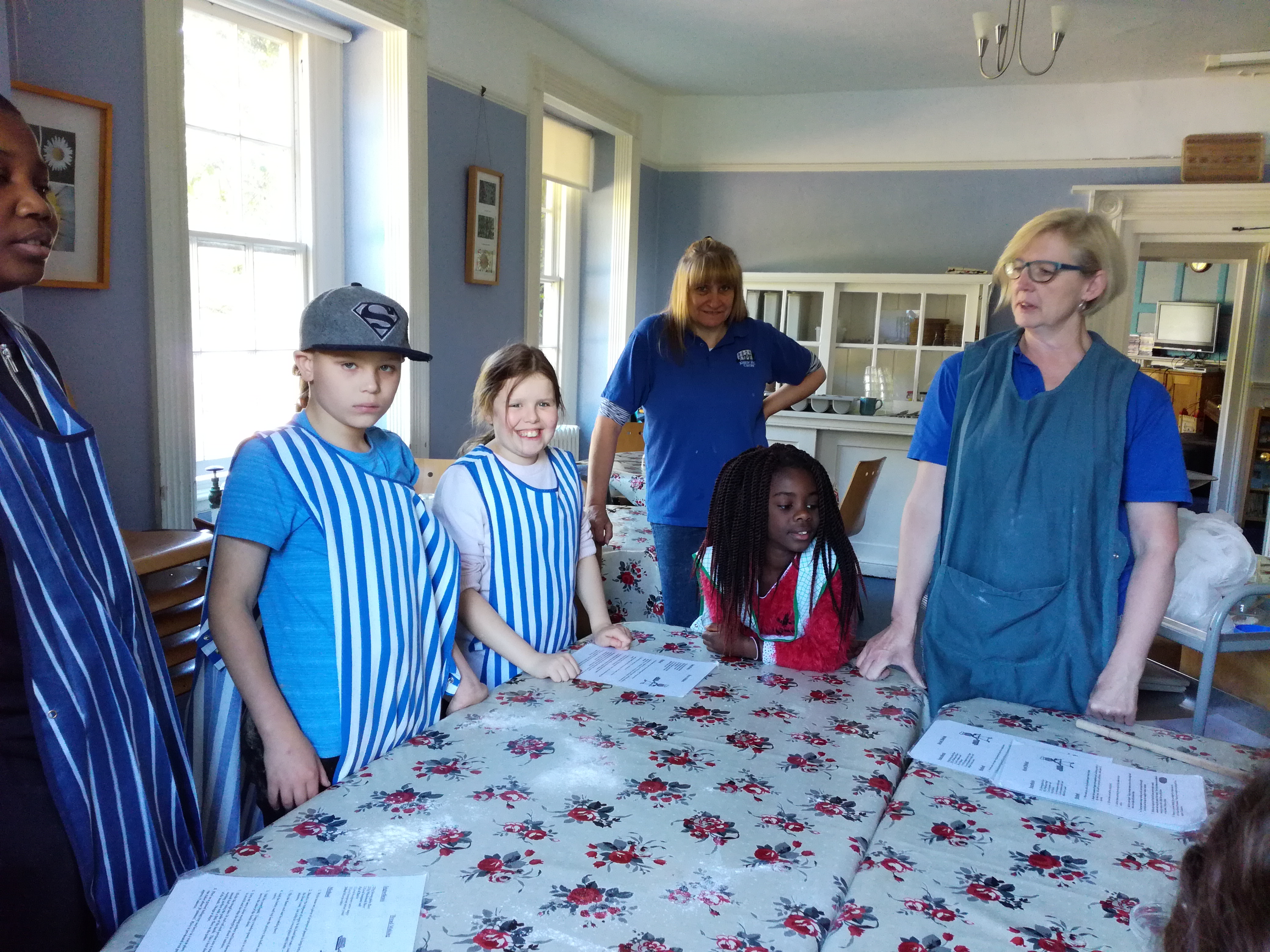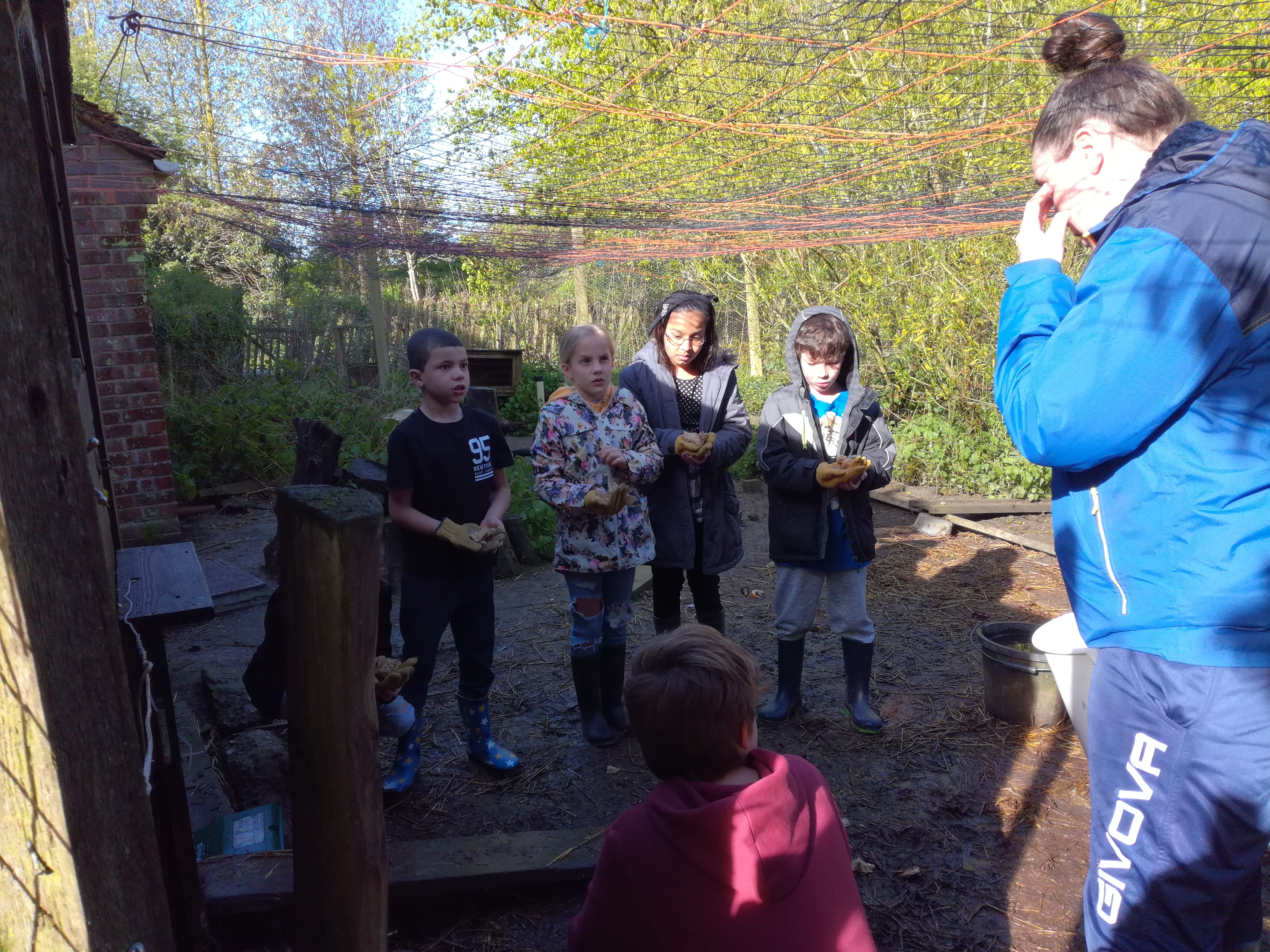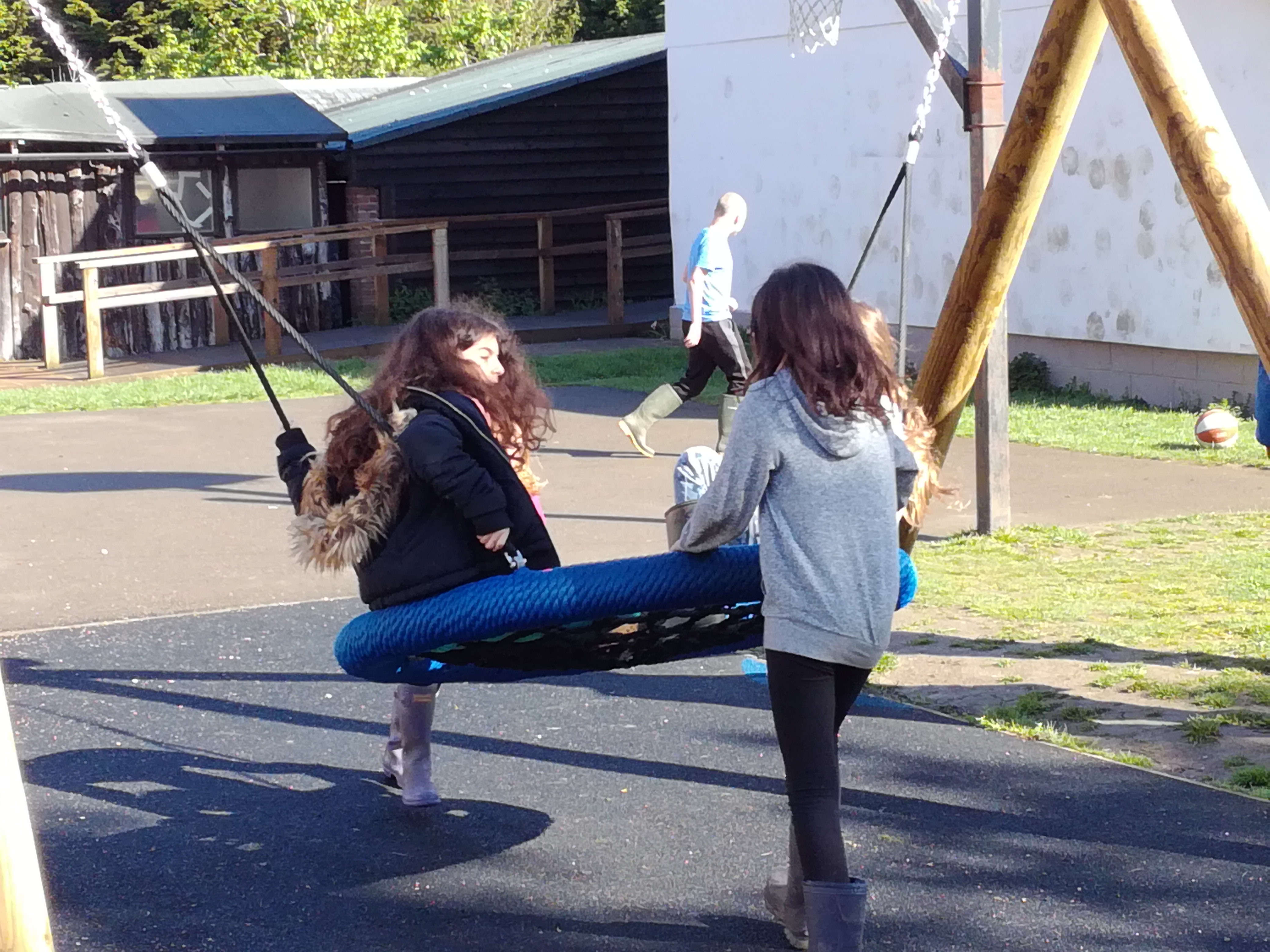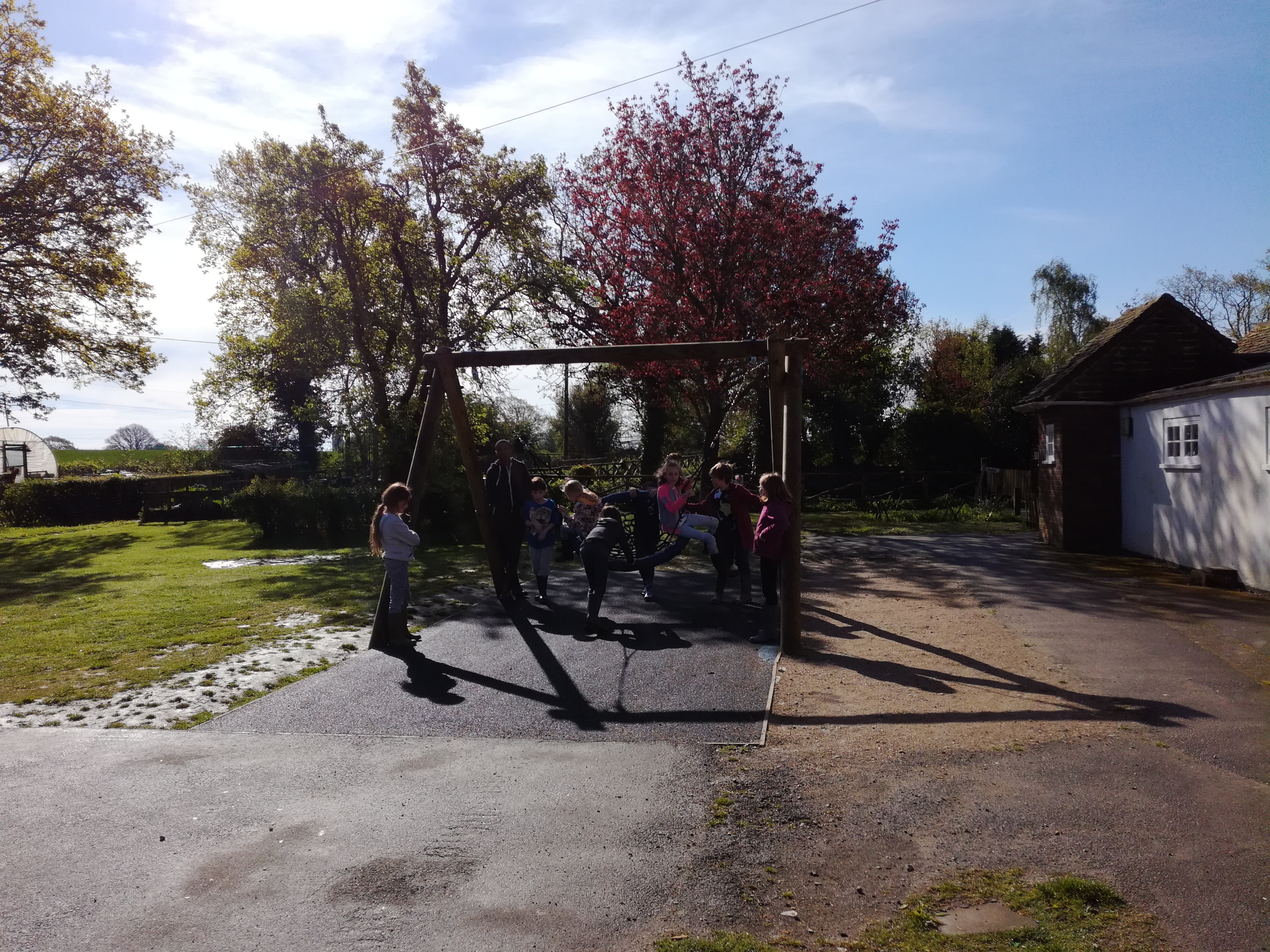 Please click here for more photos:  1 2 3 4 5
Message from Headteacher
Fri 27 Apr 2018
Firstly a huge 'thank you' to all the parents, carers, aunts, uncles, grandparents and pets who have taken part in our very successful 'Families Week'. The atmosphere around the school has been great and the feedback from parents has been overwhelmingly positive. We have enjoyed family activity sessions such as cricket, yoga and football, as well as cookery sessions, science workshops, e-safety workshops and Family Forest School. Parents have also been in to Literacy lessons with their children, and some of the parents have taken the KS1 and KS2 SATS papers to see what the tests are really like! The Family cooking session was a huge success and the food –salt-fish fritters and spinach and corn fritters were delicious! 'Knit and natter 'was popular, as was the Family Forest School, the Family Firepit singalong and the Science Family workshop. The children and staff have also really enjoyed meeting some of their friends' pets! We have had dogs, lizards, cats and fish! It was also great to see so many parents coming in to read to classes at the end of the school day. If this is something that you would like to do again, please speak to the class teacher who will be pleased to organise times with you.
Thank you to all the staff who organised and ran sessions –Izaac, Jane C, Lata, Selime, Margaret, Jackie, Sharon, Dwayne, Teague, Bruno, Alex and of course Vicky, who put the whole week together!
A huge 'well done' to Delaney in Year 3 who was part of the finals of ''The Voice Box Joke Finals' that took place at Westminster Hall on Wednesday. Delaney was one of 25 children out of 5000 entries to reach the finals. Well done, we are so proud of you!
The ARP pupils have been out and about in the rain today as they visited Richmond Deer Park as part of this term's topic. The children had a great time and enjoyed running around in the fresh air and watching the deer, as well as playing on the fantastic adventure playground.
There is also a special filming opportunity for pupils in Year 5 next week as 45 of our pupils will be taking part in the filming of a new episode of CBBC programme, 'Operation Ouch'. If you haven't seen the programme, do try to watch with your children and we will let you know when Millfields will be featured!
Thank you to all the pupils, staff and parents who have made our new end of the day arrangements work well during the first week. We hope you agree that it has made collection at the end of the day much easier and safer for all of us. If your child goes to After-school club, please remind them that they must go down the stairs with their class, and the teacher will then take them round to the correct entrance.
As always, we have lots going on again next week. On Thursday, it is our termly E-safety Day, so your child will be doing some work around staying safe online, using social media and will have special assemblies to reinforce the important messages. Also next week, some of our Autism Provision pupils and staff, as well as some pupils in Year 4 are going on a residential trip to Kench Hill in Kent. We will be updating our website with photos of the week. The week before half term is our annual Hispanic week, so I know that Belen will be sending out a letter in the next week or so, but if you are able to come in to talk to classes, to offer stories, songs or activities in Spanish, or tell us about the heritage and culture of your home country, please email Belen as soon as you can. (bfernandez@millfields.hackney.sch.uk)
Thank you also to the parents who came to the PSA meeting this morning. The preparation for the Summer Fair and other events are under way, so if you would like to help or have any fundraising ideas, please do come along to our meetings, or email the PSA.
Finally, have a great weekend. Hope the rain stays away for some of the time! Best Wishes, Jane
Message from Headteacher
Fri 20 Apr 2018
Welcome back to everyone and I hope you have all had a good break. The children certainly look happy, well-rested and have been very enthusiastic and excited to return to school. It has of course also helped that the sun has been shining –that always puts a smile on all our faces! There has been lots of activity in the playground with dens being made in every available space! This is all good practice for our celebration of 'Outdoor Learning' that will take place on Thursday 17th May. More information nearer the time.
You should be receiving your class information booklet/letter for this term today, so please have a look at the dates and events that are happening, and also the areas of the curriculum that your child will be covering this term. As you know, we try to start each topic with a wow trip or workshop. So, Year 5 have been on a trip to Hampstead Heath to learn about the Stone Age as part of their history topic, and the Nursery children were very excited to meet and handle some exotic animals on Monday. The children, and some of the adults, were initially nervous, but they loved touching and feeling the snake and looking at the habitats and learning more facts about all our animal visitors!
Also this week, we celebrated our 'Always Good' children –one from each class, from last half term. We were treated to a chocolate milkshake and cake from the amazing Tram Store café/ Clapton Country Club, and as an extra bonus, we were given a brief history lesson about the area and learnt that Brooke House College used to be a castle that Henry VIII visited. Thank you to the owner, Terence, who made us feel so welcome. If you haven't visited before, it is well-worth a visit!
Today, we have been visited by a film crew from London Metropolitan University who spoke to Alex from Leeds Class and as well as filming her teach, they spoke to her about being a teacher. The film is going to be used as part of the recruitment drive for teachers in London. Thank you to all the children in Leeds Class and Alex for welcoming the crew in to class.
Thank you to all the parents and carers who have already brought in their bags of old clothing, bedding, towels and shoes as part of our Bags2school initiative. Each bag is worth approx. £7 so we can potentially make lots of money to help with additional resources for the school. The deadline for bags to be brought in is Tuesday 24th at 9am, so please have a look through your drawers and cupboards this weekend and bring in any unwanted items in any type of bag to school next week.
There is important information regarding changes to the end of the school day for KS2 children from next week. The main gates will not be opened until 3.25pm, and parents will not be permitted into the playground via any entrance until this time. The classes in Years 4-6 will then already be lined up in the back playground, ready to be dismissed in a more safe and organised manner which will ensure the safeguarding of all children. The Year 6 children will be lined up in the playground nearest the climbing frame and will be dismissed from there. All other classes (Years Reception, Y1 and Y2) will continue to be dismissed from the usual entrances. Thank you in advance for your cooperation with this new procedure. As Monday is the first day, please be patient and work with us so together, we get it running smoothly.
'Families Week' starts on Monday and we hope that you have the opportunity to sign up for one of the many activities that are on offer for you and your child during the week. There are still spaces for you to come in at the end of the school day to read a book of your choice to the class, so please sign up. There are also a few spaces left on the car mechanics session and the 'Family Forest School' session but you will have to be quick!
Finally, if you have not replied to our Questionnaire around Friday afternoons, please return as soon as possible as we are collating the comments at the moment. Have a good weekend and enjoy the lovely weather.
Best Wishes, Jane
Message from Headteacher
Thu 29 Mar 2018
We are at the end of another very busy and productive term that has been enriching for the children, but also challenging and tough in may ways for the whole school community. I hope that the collaboration, support, empathy and understanding that we have shared will give us strength and unity to keep focussed on the well-being, enrichment and progress of the pupils, staff and school as a whole. Once again, thank you for your collective support.
Yesterday, we all enjoyed the 'Rights of Spring' performance that was a celebration of the work that The Article 12 Group (School Council), the two choirs and the jazz band have been doing on focussing on the schools 5 articles from the Unicef Convention on the Rights of the Children. We were very lucky that Clapton Academy let us use their hall which really helped to show off the children's talents. The songs were beautifully sung, the presentations by the School Council were insightful and the Jazz Band were amazing! We have such a talented school community! Thank you to all the musicians –Tom, Maria, Jack, Jon and Simeon, as well as Roz, who pulled the whole performance together! Thank you to all the parents who attended the evening show, and well done everyone!
Today we have seen some of the most fantastic Easter bonnets –what a difficult decision it was to find a winner from each class! Each winner received an Easter egg as their prize -see the photo above! Thank you to all the children (and parents) who made such a great effort! We also drew the winners of the Easter Egg Raffle this morning. Thank you to everyone who bought a ticket. There were 14 winners from across the school who have been notified via text, so well done to them! The 2 main prizes of the Godiva eggs went to Evie in Cardiff Class and Lena from Canterbury Class.
On the 21st March, the newly formed badminton team took part in a cross Hackney badminton tournament and we did really well, with all the children wining a medal and Millfields being the overall winning team! Great work –well done!
Thankfully the rain stopped and the sun came out for London Day and all the classes enjoyed their trips far and wide across London. Classes visited the Canal Museum, The RAF Museum, The Horniman Museum, The Bethnal Green Museum of Childhood, The Crystal, The Bank of England and the Tate Modern. Thank you to the staff who make these trips a great learning experience and a fun day out!
Also this week, the weekly mile runs have started before school as we build up to the Hackney Run on Sunday 20th May. The before school runs will be taking place every week on Tuesday and Thursday up until the run itself. Please be reminded that they start at 8:30am and that children need to then wait for the bell to ring at 8.50am to get changed in their classrooms. If it is wet on the morning, you will receive a text to say if it is on or not as a risk assessment will take place at 8:15am. Thanks for your cooperation with this.
Finally, I know that there have been a few questions around the Parent Questionnaire that went out via email last week. I would like to reiterate that this is only an initial fact-finding and opinion-finding exercise and nothing has been or will be agreed or taken forward until there has been a wider consultation with more facts and information. Please do continue to return the forms and we will put out a response and next steps in the next half term.
Have a good Easter break with family and friends. I hope the sun may shine for some of the holiday at least! Best Wishes, Jane
---