Welcome to Millfields Community School
| | |
| --- | --- |
| | |
Latest News
Message from Headteacher
Fri 08 Jul 2022
CONGRATULATIONS, to Tafari, our new Prime Minister and Vinnie, our new Deputy Prime Minister whoseparty 'Blue Justice' won with a very small majority - it was very close!It has had a brilliant 'Democracy Week' - one of the best yet with such brilliant ideas, debate, teamwork and reporting. We are back to the usual Millfields magic that this week always brings! From last Friday after-noon, all the excitement began as classes voted for 'members of class' and then the election of 5 excellent leadership candidates!
A massive 'Well Done' to Billie & Vidhi, Grace & Grace, Alahna & Bradley, Tafari & Vinnie, Aine & Leo for their excellent manifestos and husting speeches. There were lots of fantastic ideas ranging from more arts and crafts, more fundraising - especially bringing back after-school cake sales, more vegetarian and vegan meal options, more chill out spaces to help our well-being, bringing their own stationary to school, more school gardening opportunities, more outdoor learning and so much more!
Thank you to the party advisors - Adele, Jo, Nino, Hurvinder and Izaac for supporting and guiding them. All of the fantastic ideas will definitely be part of the work that all the candidates will be doing next year as part of the Millfields Cabinet. I would also like to say a huge 'thank you' Ayla & Remi, our out-going PM and Deputy, who have been great ambassadors for our school and community! They have kept their promises and worked really hard to make those changes that they campaigned for this time last year!  All of the children from across the school have been so involved in all of the activities and events this week.They have been learning about democracies, the voting process, parliament and world leaders, and have been excited to hear all the candidate's ideas for our school. The children made fantastic rosettes, and took part in a march around the local area to support and promote their parties. They then listened to the leaders' speeches, cast their vote in the Millfields' polling station and they heard the PM announcements this morning.
There have also been lots of Y6 journalists, journalists and vloggers/bloggers at work, writing articles, sharingthe gossip and showing the results of questionnaires, for the daily Democracy Week newspaper, 'Democrazy Days', as well as gathering opinions and views and making online videos etc. Huge 'thank you' to the Y6 teachers, and Sumon who was organising and coordinating this. The whole week has been organised so meticulously and creatively by Emma! Thank you so much as always!
This week has also seen the return of the Hackney Music Festival which is a celebration of all the amazing talent from schools across Hackney that culminates in performances every day at the Round Chapel. On Monday, Jo and her Y3 class represented Millfields in the Dance Festival. The children have worked really hard after school to perfect their dance and it was a triumph! Well done to the children and thanks to Jo! On Tuesday, some of our rock bands took to the stage and wowed the audience with their professionalism and talent. Thanks to Tom and Jack for getting the bands ready to rock! Then on Wednesday, the KS1 and KS2 choirs took part in a huge performance that is always so brilliant to witness. So many school children singing in beautiful harmony. Thanks to Roz for teaching the songs and for making the Millfields children shine!
In other news this week, some of our Y3 children took part in the 'Young Hackney Personal Best' competition earlier this week - they all received a certificate and commendation for their effort! Thanks to Sharon for organising. Also, on Wednesday, the final Hackney orienteering event took place - all of the Millfields children were great, and we heard yesterday that Millfields A team were the overall winners! Congratulations also to Victor and Gracie who were the individual boy and girl winners! The organisers were very impressed with all of the Millfields team who were daring, risk-taking and tenacious! Huge 'well done'! Thank you to Izaac for getting the team ready and prepared. Also this week, the Cycling Team is in action today, in the last race of the season, at the Olympic Park Velodrome. Good luck to you all - do your best, and I hope that the Hackney Cycling League Shield will be coming back to Millfields for another year! (Fingers crossed!).
All of our sporting events take place and happen on such a regular basis because of Sharon - she always gets the teams together, writes the letters, organises the supporting adults and always likes to go to as many ofthe events as she can herself! We would be lost without you - many thanks Sharon!
One of the other highlights of the week, was that some of our Y5 children took part in the Commonwealth Games Baton Relay between schools in Hackney. Hackney is celebrating The Commonwealth Games to beheld in Birmingham this summer by taking part in a Baton Relay between 14 schools. We received the Baton from Mossbourne Riverside School and continued to walk it to Mossbourne Parkside School, where they passed on the Baton. What a great thing to be part of. All involved got to keep a special cap! Next week is 'Sports Week' and I am hoping that all of the children will really enjoy all the activities that are planned. Please note that children can wear different sports clothes and sports shoes/trainers every day during this week. As already mentioned, Sports Days for all the year groups have already been advertised in the Mag and via email. Text reminders will also be sent!
Please also be reminded that time off during term-time is not an automatic right and that any leave of absence must be authorised before booking any flights/holidays etc. Schools are closely monitored for attendance, so anything below 90% attendance is considered a cause for concern.
Finally, please remember that the end of term is Wednesday 20th July at 2pm (Nursery, Reception, Y1 andY2) and 2:15pm (Y3, Y4, Y5 & Y6).
Have a good weekend and enjoy the beautiful sunshine. Take care, keep well and stay safe. Jane
Message from Headteacher
Fri 01 Jul 2022
What a brilliant day the Millfields community had last Saturday! The Summer Fair was a huge success -the sun was shining, and I think we saw record numbers of parents and children and staff including lots of ex-pupil and ex-staff! The PSA committee and other parent volunteers did an amazing job -it ran like clockwork. There were lots of great games and activities, food and drink, arts and craft stalls, lots of pre-loved things to buy, tombola and the raffle and lots more. And thanks to everyone for coming along and joining in the fun and helping to raise a fantastic £9985.37! This includes money raised through Keaton's sponsorship. THANK YOU to each and every parent who volunteered before, during and after the event, and to those who donated raffle prizes, but a special thanks to all of the PSA committee.  A great community effort!
We have had another busy week in school! The children have been very busy completing end of year assessments in reading and Maths, and the teachers have finished writing the Annual Reports , and the leadership team are now reading them. Some of the anecdotes and comments from the year have made me so proud and very sentimental as we come to the end of another academic year. We have also been finalising the Y6 Leavers Book, and again there are so many memories and special moments to remember.
On Wednesday evening, lots of Millfields talented musicians and singers and their parents and staff packed St James Church, as we hosted our annual Instrumental and Choir Concert. It was a wonderful evening celebrating and showcasing the hard work and practice of all our violinists, brass players, drummers, guitarists and singers! There really are some talented children at Millfields -some future stars I have no doubt! The evening was really enjoyed by all! Thank you to Roz, Tom, Celia, Simeon, Lawrence and Jack for all their hard work teaching the children and getting them ready to perform!
Yesterday was Transition morning for all of the children and staff. Children met their new teacher and the teacher met their new class. We welcomed lots of new children to the Nursery and reception -lots of little brothers and sisters, new teacher Rosa to the Millfields staff team. Our class names are staying the same this year; EYFS classes are named after British authors; KS1 classes are named after British artists; LKS2 classes are named after British inventors; and UKS2 classes are named after British Scientists. It is going to take all the staff and children some time to learn all the new names, but I hope that your child will have spoken to you about their class name and that you will help them research and find out more about their class namesakes over the holidays.
I know that the children enjoyed their morning with their new class teacher/s It is always a difficult task to allocate teachers to classes and there are always many reasons that my team and I have to consider when making this decision, factors that you may not be aware of as parents, but please be assured that the decisions are not taken lightly and much thought always goes in to the process to ensure the best outcomes both academically and socially, for all of the children in the class as a whole, and for all the classes across the school. The class allocations, with the new names can be found on the website under the parents information section. Support Staff allocations have not yet been finalised, but will be decided by the end of the year.
Next week is Democracy Week, when all the children will be hearing about school, local and global issues that we will take on next year through electing our new Prime Minister! Watch texts and emails next week to keep up with all the news and gossip about the candidates!
Finally, there does seem to be a lot of different illnesses around at the moment, including Covid. Please let the school know if your child is unwell in any way and always test for Covid if you have any of the symptoms and let the school know ASAP if positive. Guidance on absence is here:
REMINDER: School finishes on Wednesday 20th July at 2pm/2.15pm. There are no After-school Clubs.
Have a good weekend, Take care, keep well and stay safe everyone.
Message from Headteacher
Fri 24 Jun 2022
I cannot believe that we are getting closer and closer to the end of this academic year already -only 3 weeks and 3 days to go, and there is still so much to do and so many events to organise and take part in!
Tomorrow is the Summer Fair, and will be the first one for 2 years. The PSA have been very busy organising and sorting, but we shrill need more things to sell, so if you have any books, old toys, tombola prizes, unwanted gifts or anything brilliant to add to the raffle, please bring them in ASAP today or first thing tomorrow morning. We also need lots of the lovely cakes that your brilliant bakers -adults and children make -please bring them later today ideally tomorrow morning. The Fair starts around 11am and goes on until 3pm. There are lots of stalls, games, arts and crafts, drinks, yummy food, ice cream, cakes and much more! Please try to pop in as the sun will be shining and it is always a fabulous atmosphere and great community event.
Next week is Assessment Week -all of the children, in Years 1, 3, 4 and 5 will be completing end of year tests that will be used along with ongoing teacher assessment to assess their learning this term/year. The teachers have been busy completing the end of year Annual Reports that will be emailed out very soon -there will be a text to alert you when they have been sent.
We have also been busy preparing for our annual Democracy Week that is scheduled to take place during the week beginning 4th July. This is always an exciting week in the Millfields calendar as we elect our Prime Minister for the following academic year. It is always a great week as the atmosphere around school is exciting and full of great debate and chat from reception to Y6. Thanks to Emma, who has planned the whole week, the children learn about democracy, voting and thinking about school, local and global issues. Our outgoing PM, Ayla and her Deputy, Remi, along with members of the school cabinet have done a brilliant job this year and have been proactive and industrious with new initiatives and projects. There is always a brilliant daily  Pupil Newsletter that week, so look out for that and keep up to date with all the action.
The following week is Sports Week, and there has, again, been lots and lots of planning and preparation -thanks to Fiona. The children will all take part in Sports Day, (the dates can be found in the Mag and on the school website.) and they have lots of opportunities to play and try a range of sports activities, make delicious snacks and enjoy the great outdoors.
Year 6 have been busy this week rehearsing for their end of year show, taking part in intensive swimming lessons every afternoon, writing blurb for the YearBook, and practising for Sports Day, as well as keeping up with the rest of the curriculum that needs to be covered by the end of the year!
Around the rest of the school, the children in Y4 took part in the national Multiplication Check tests, they did really well and the teachers were super impressed! The Nursery children have been finding out about the smells and tastes of different foods from around the world. Reception children visited the canal as part of their topic on water. Year 1 classes have been finding out interesting facts about St Paul's Cathedral to make information booklets, and Year 3 have been reading the book 'A pebble in my pocket' and doing lots of art activities around the pebbles journey from its beginning in a volcano up to the moment it ends up in someone's pocket! Year 5 classes enjoyed an art lesson
On Wednesday 22nd June it was Windrush Day. Every year, we join to celebrate British Caribbean communities and acknowledge the contributions the Windrush generation and their descendants have made to British society. Yesterday, outside Hackney Town Hall, the Mayor unveiled the second Hackney Windrush Commission by Thomas J Price outside Hackney Town Hall. There is also another brilliant art installation on Mare Street that you might want to visit at some time in the future, and definitely before the end of term. As part of their Humanities work, Year 4 took part in 'Windrush and beyond' online workshops run by Hackney Museum. Jones Class Sharing Assembly acted and sang about the story of Windrush too. It was brilliant!
Finally, hope to see you all tomorrow at the Summer Fair. Have a good weekend.
Take care, keep well and stay safe.
Jane
Message from Headteacher
Fri 17 Jun 2022
It has been a very busy week again even though it has only been 4 days, especially on the sporting front. Yesterday, our Y5 and Y6 swimmers took part in the Hackney inter-schools swimming gala. They did so well, considering they have not had swimming lessons in school for some time due to the pandemic. Every child one an individual medal and the Y6 team also won the relay race. The Y5 and Y6 Orienteering Team also started their bid to retain the crown across Hackney schools again this year. Thank you to Sharon Izaac and Devon who supported the children in their events.
As you know the Cycling Team were in action last Friday, and although there were a few new riders, the team, as always tried their very best and as there were 8 schools taking part, it meant it was very competitive, so some great racing, and we managed to take 6 medal places (all 4 golds) and another big points win for the league. They were all fantastic, and looks like they have guaranteed the league title this year now! As ever thanks to Paul Marsden who has been an inspiration and worked so hard to make cycling such a strong and popular sport at Millfields. Thanks to one parent who volunteered to support the team next year when Pauls's child leaves, and he retires from this role, but if there is anyone else who is interested, please get in touch!
There have also been lots of trips as well this week! Year 4 have been out and about quite a lot this week -they visited the Hackney Museum as part of their work on Windrush, and they also visited the West End Synagogue as part of their RE work. Hawking and Anning classes also visited the Buddhist Centre as part of their RE learning. Whiteread Class visited Museum of London as part of their in class work on London and specifically the Great Fire of London.
Staff have also been busy preparing and facilitating a visit from our School Improvement Partner from Hackney Education. This visit is an opportunity for us to share all the great work that is happening every day at Millfields, and to share data on progress and attainment and an opportunity for our SIP to look around the school, observe teaching and learning, speak to children and staff, and look at children's books. Thank you to our Governors who also spoke with the SIP about their role and how we work together. The visit went really well, and we will receive a report in due course.  We are also busy planning for activities before the end of the term including Democracy Week and Sports Week, as well as all the Y6 end of year activities.  We will keep you posted with dates and times. Please check the school website and read your texts.
Just a reminder, that if your child is in the current Y2, Y3, Y4 or Y5, Musical Instrumental lessons are on offer and need to be booked and paid for by Friday 15th July at 5pm to secure a place for the Autumn term. Currently we offer guitar, drums, violin, trumpet, trombone, saxophone and piano tuition.  The lessons take place weekly during lesson times for 10 weeks each term.  We have had lots of interest from our Y2 children, but a reminder that if your child is currently having lessons and you want to continue, then you do need to book as well! There is a showcase event on Wednesday 29th June at St John's at 6.30pm -hope to see many of you there!
Finally, I hope you all have a good long weekend, and enjoy the glorious weather forecast for tomorrow -what great timing!
Take care, keep well and stay safe.
Message from Headteacher
Fri 10 Jun 2022
It was lovely to see all the children and families back at school this week, after the half term break, all looking so rested and well. I know that many of you have been away on holidays that were planned some time ago, so hope you all enjoyed your break. This week has flown by, probably helped by the lovely sunny weather, as well as the anticipation of all the great things that we are planning and organising for the classes, and especially Y6, before the end of term.
This week, Y6 children have been away camping at Phasels Wood in Hertfordshire. They had a brilliant time, and the weather was mostly sunny and dry. They took part in lots of activities on site including tunnelling, climbing, making bushcraft fires, team building, archery, orienteering and problem solving games. They also enjoyed a campfire on the last night with hot chocolate and toasted marshmallows. They played lots of sports and enjoyed just being with friends in the countryside. They arrive back at school looking very tired and ready for a good night's sleep! A huge 'thank you' to all the staff who gave up their time to go with the children -Orla, Emma, Emily, Isabelle, Izaac, Aiden and last but not least, Sheyenne, who organised and planned the whole thing! The Y6 back in school also had a lovely week -they visited Victoria Park and went 10 pin bowling and had lots of fun activities in school too.
It was also good to see lots of you at school this morning to watch the 3 Class Sharing Assemblies. A huge well done for all the effort, enthusiasm and variety of work and performance that was shared. Well done to Bond Class, Brown Class and Dunlop Class! You are all superstars!
Lots of parents have also been very busy preparing for our Summer Fair that takes place on Saturday 25th June. They are looking for volunteers to help with getting ready on Friday 24th June, and then setting up, running stalls and tidying up on the actual day. This is always a lovely whole community event and it would be great if you could spare any time to help, and also hope you can come and spend some each and have some fun on the day. Please email psamillfields@gmail.com
A reminder that there are lots of trips and events coming up before the end of term. I know that there are lots of texts, emails and messages on Google Classroom and it is sometimes hard to keep up, but please do try to check them as there is always lots of information! There are also lots of dates for your diary on the school website -please have a look. Dates for Sports Days have been published there, and can also be found on the Class Information Booklet that came out at the beginning of term.
The Y5 and Y6 Cycling Team have been in action again today, so I will report back on their results next week! we are also looking for parent volunteers to manage and run the Cycling Team next year, so if your child is a cyclist, and will be in Y4, Y5 or Y6 in September, and you are interested, please see me for more information.
Finally, as the weather is hopefully set to stay warm, please make sure that your child is wearing appropriate clothing to school to keep them cool, and ensure that they bring a hat for the long playtimes, and also sunscreen if they need it. The staff are unable to apply the sunscreen due to safeguarding protocols, so please apply in the morning, and send a small, named bottle with them. I will send out the 'Sun Safety Policy' next week.
Have a lovely weekend - it's meant to be a nice one. Take care, keep well and stay safe.
Jane
2022 Year 6 Residential Photos
Mon 06 Jun 2022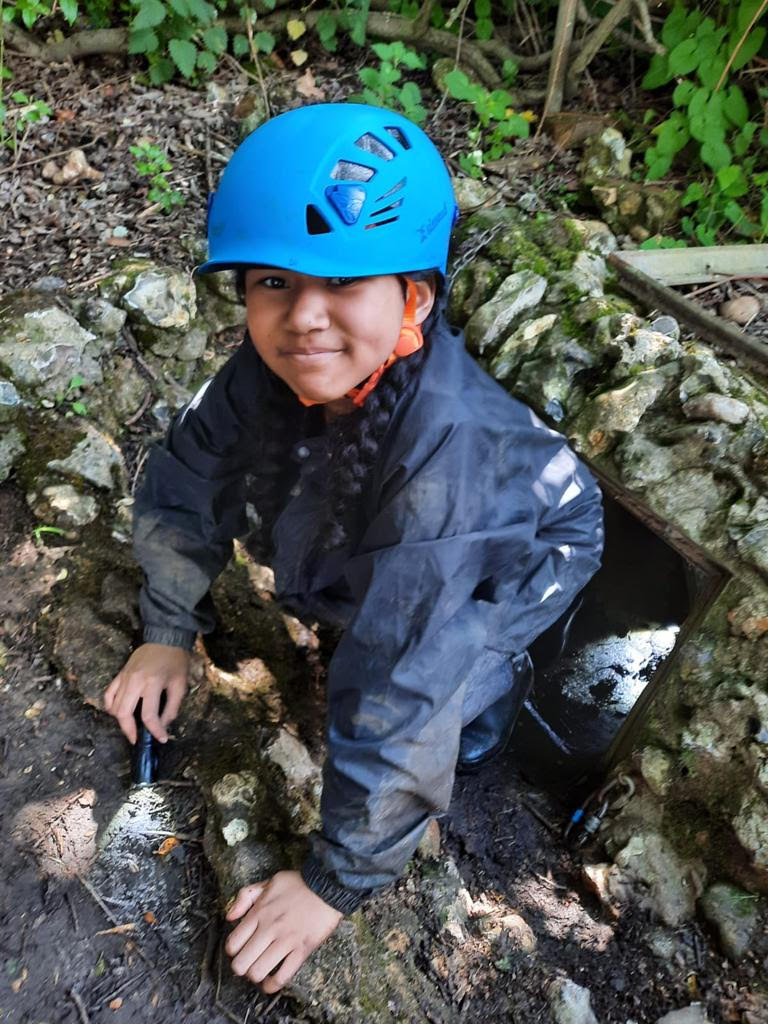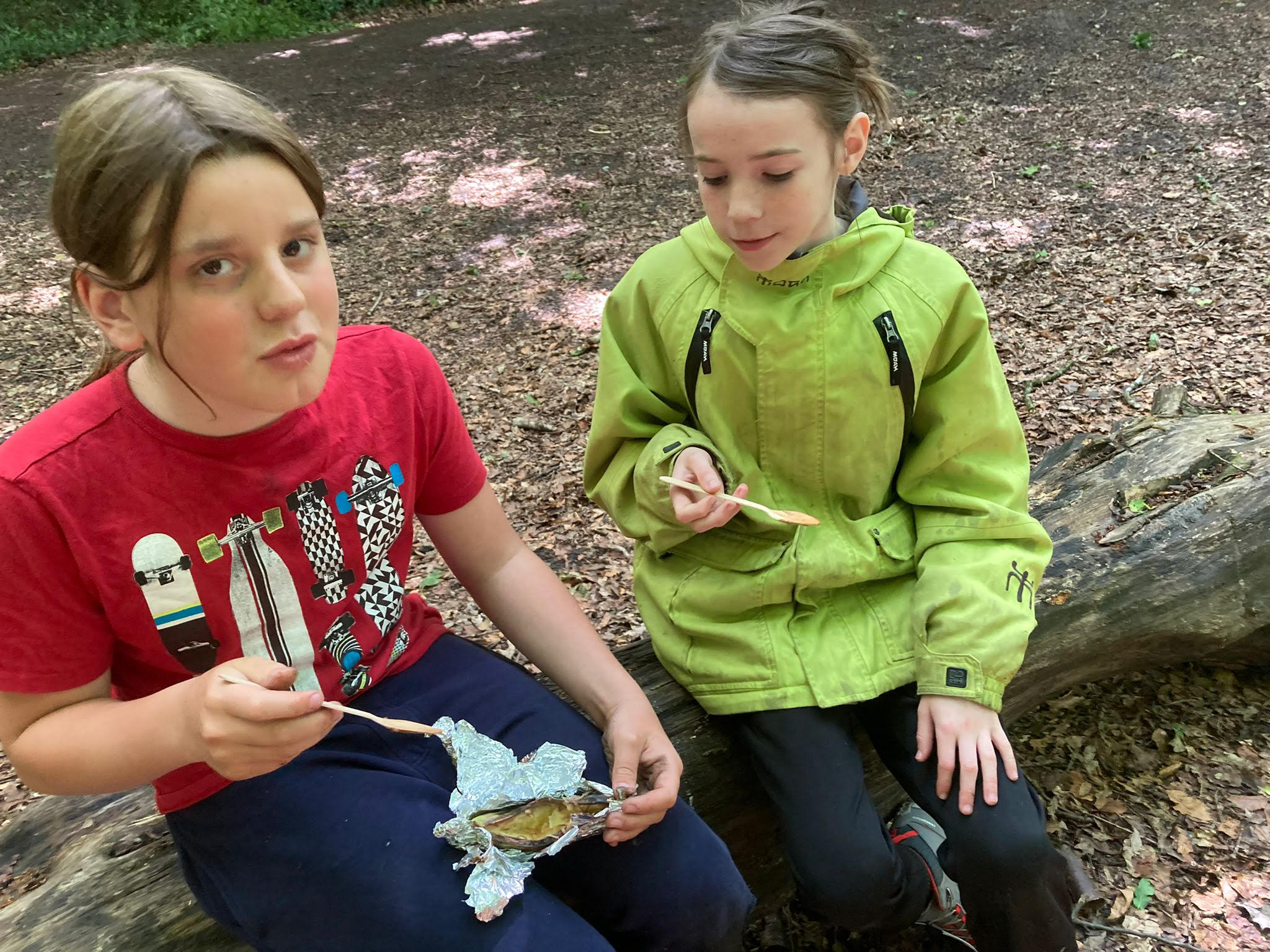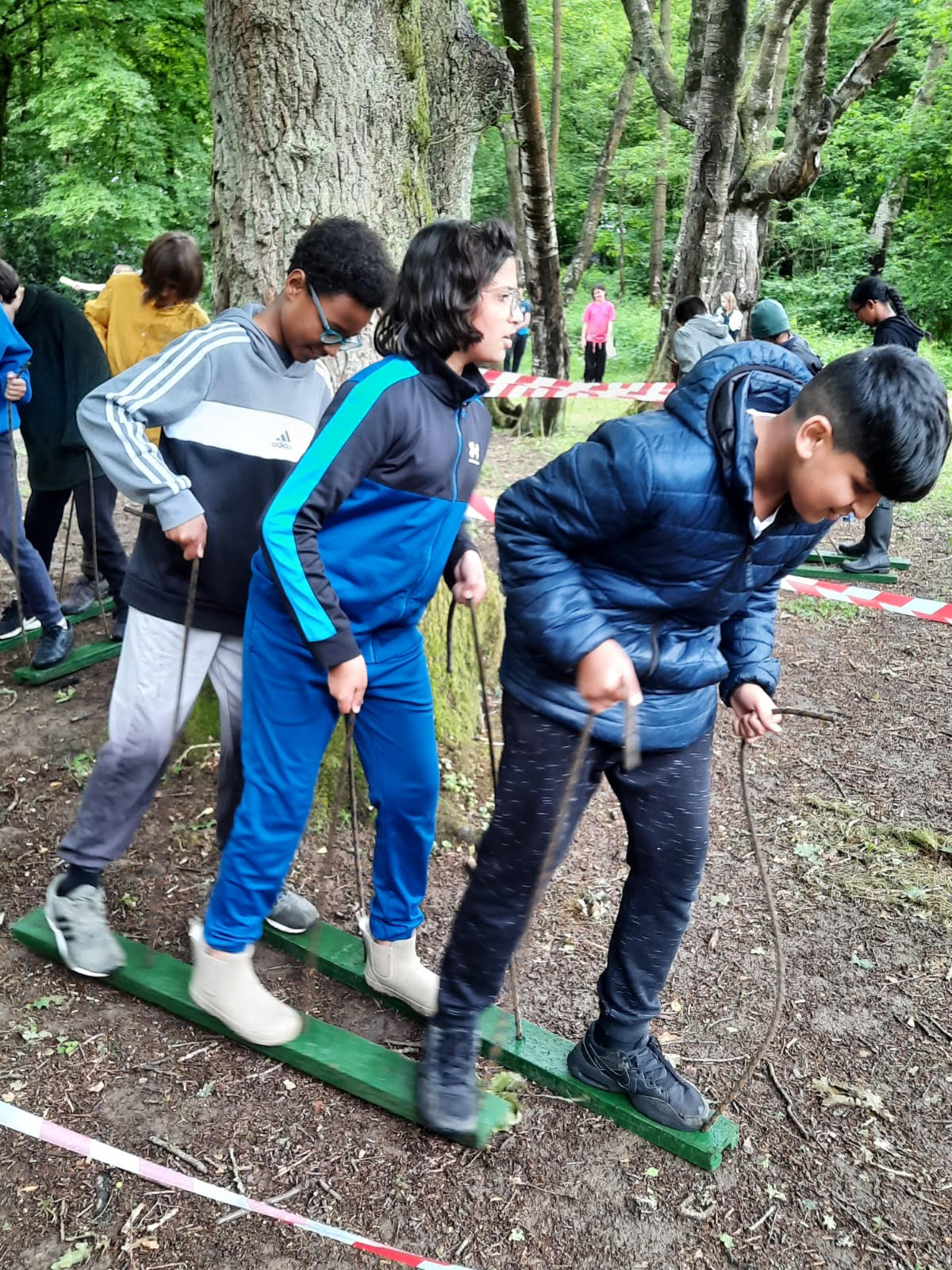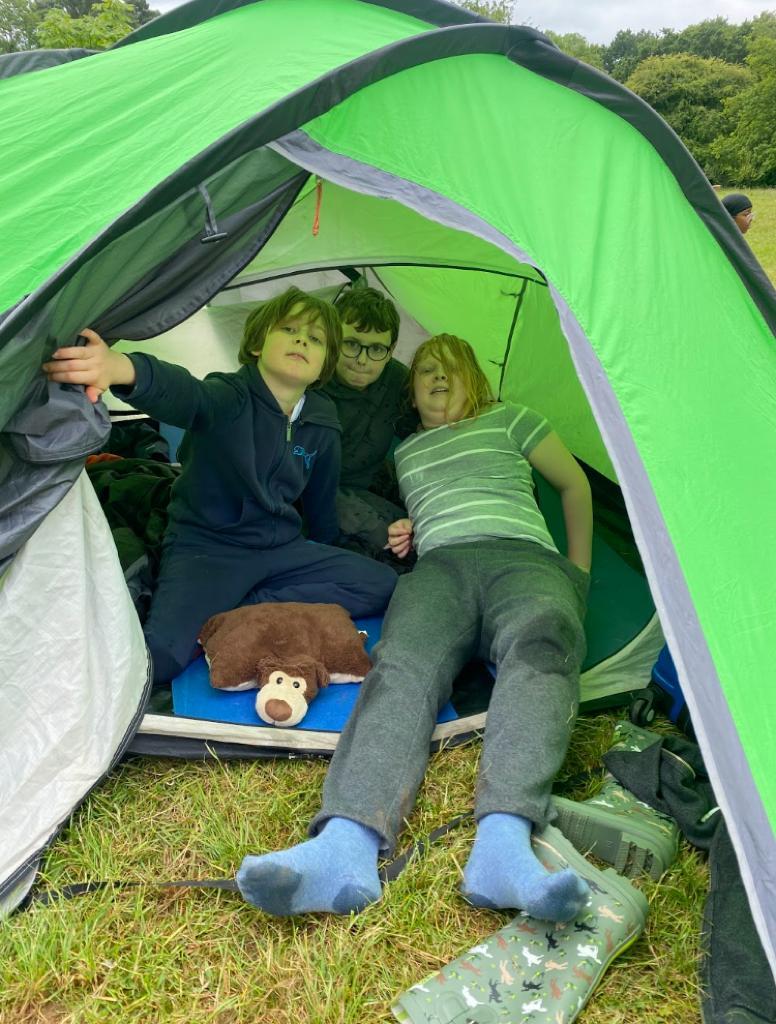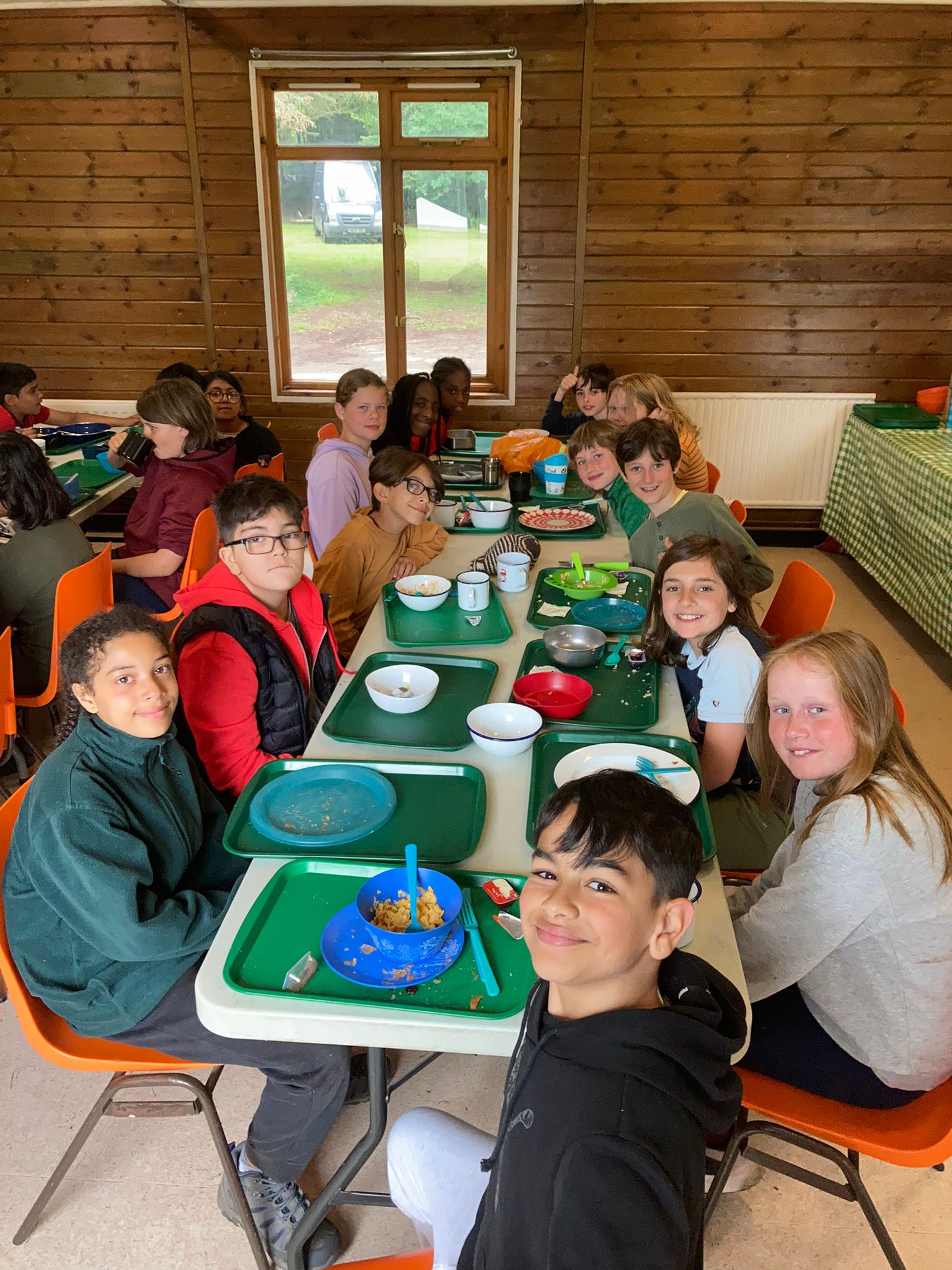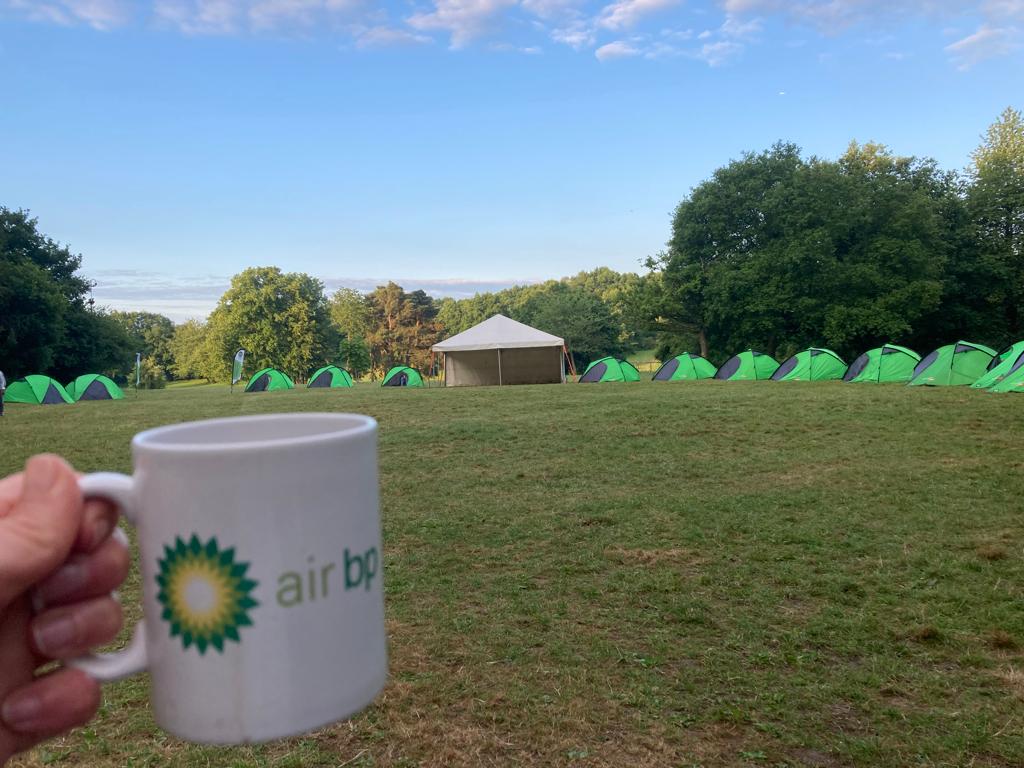 Y6 have arrived safe and sound and currently enjoying the joy of the great British outdoors!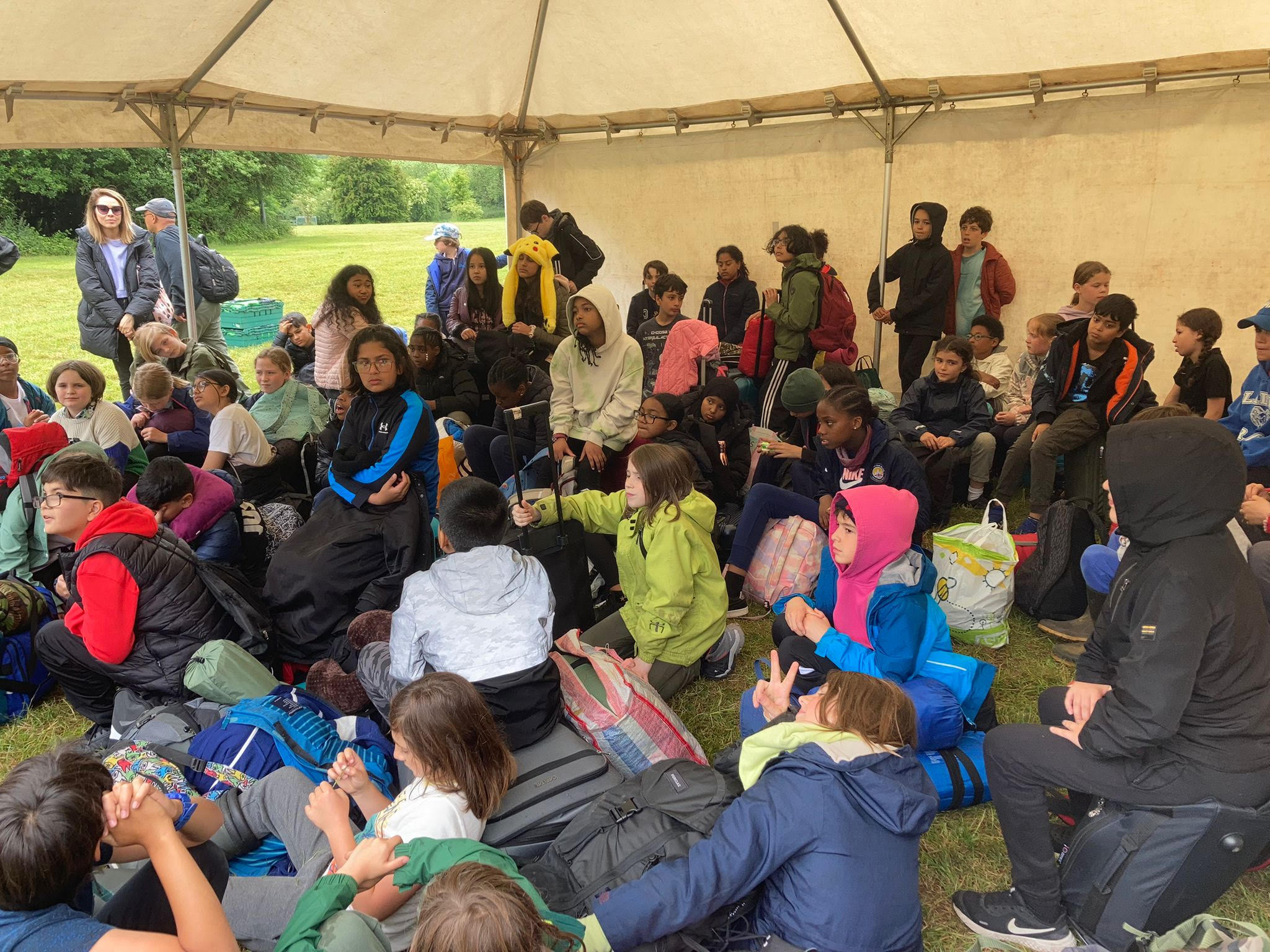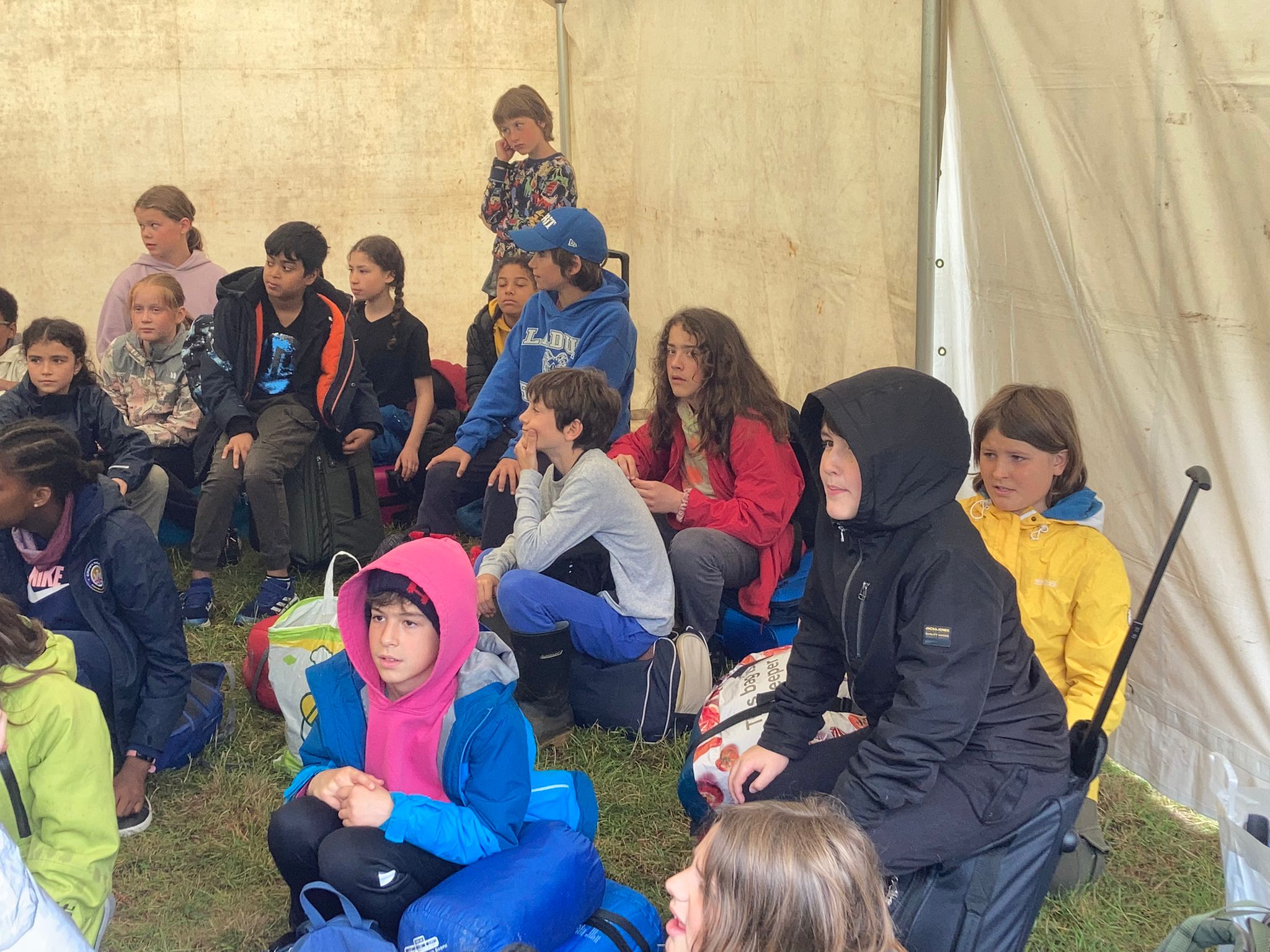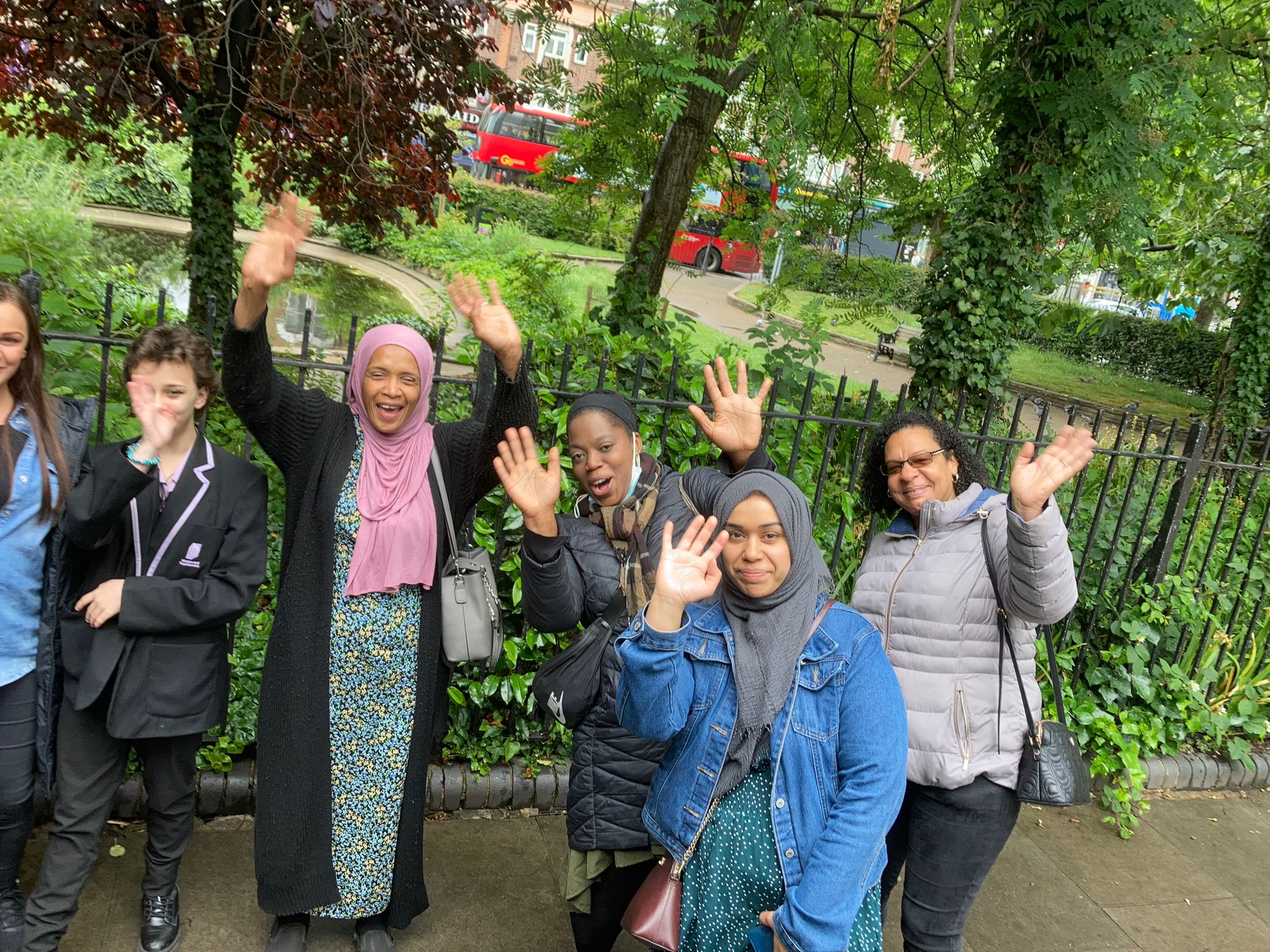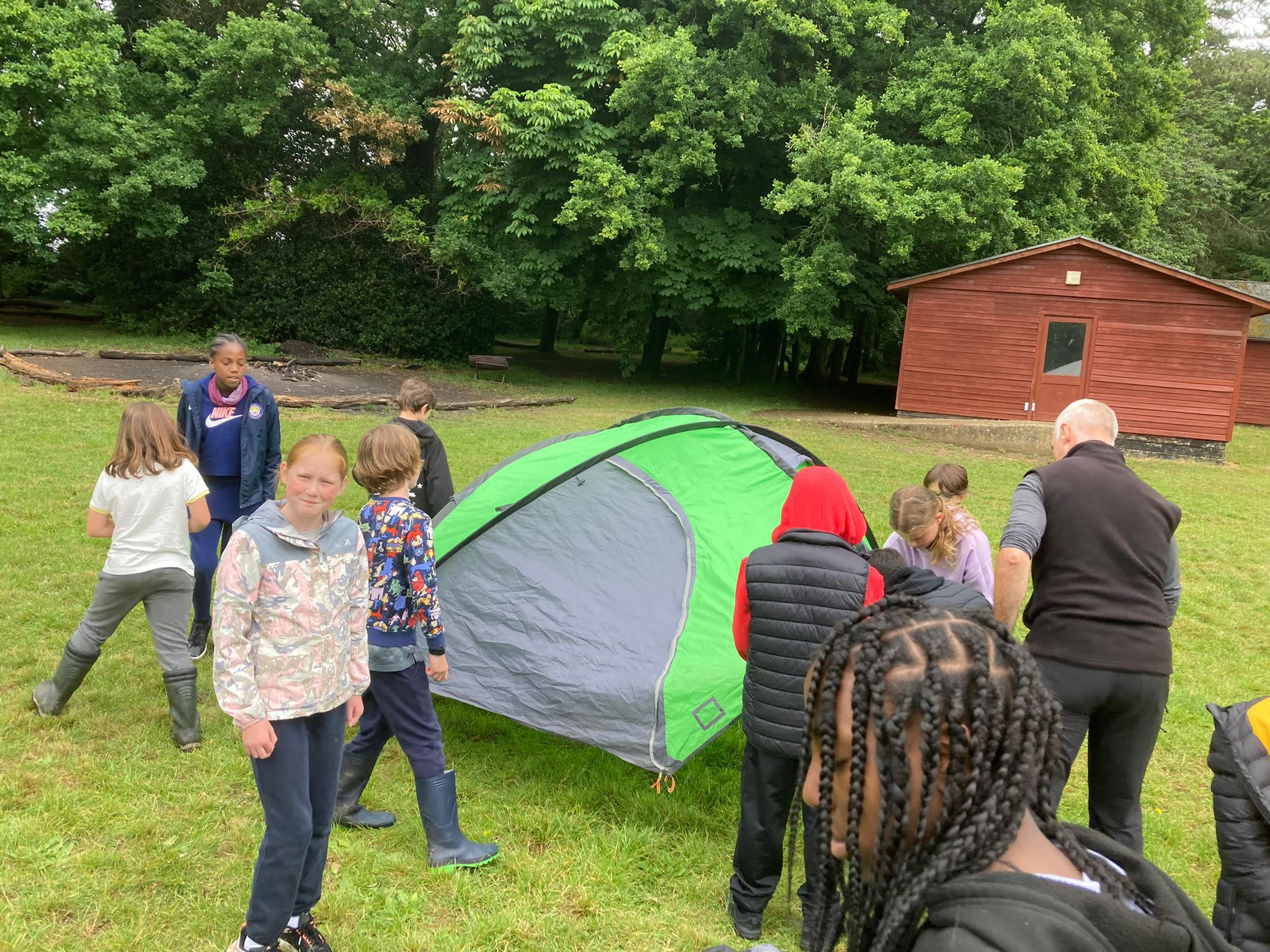 ---