Tennis
Success for Millfields Tennis Team at Mini Red Tennis Tournament
Wednesday 8th June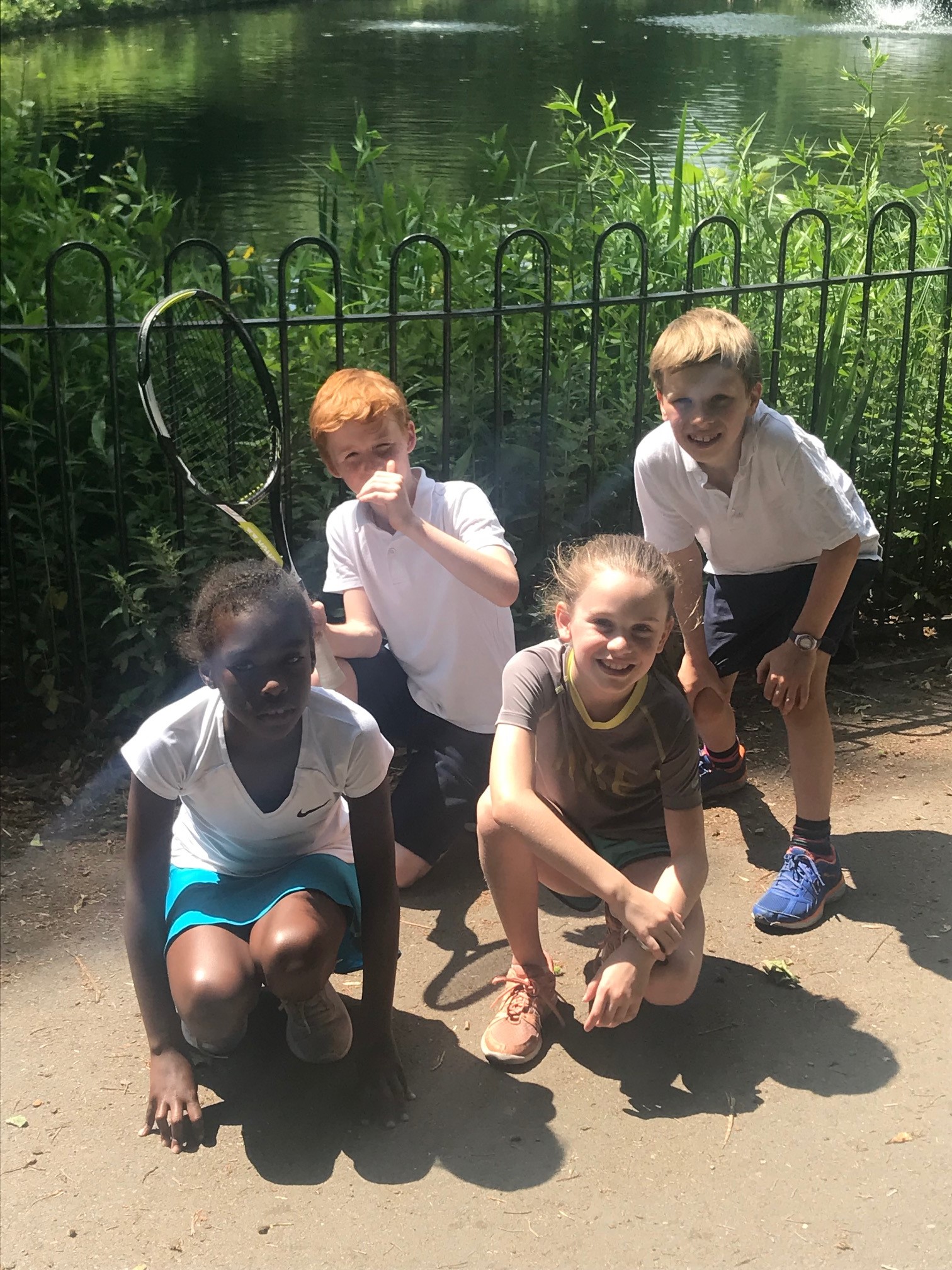 With the tennis season firmly under way, four of our keen tennis players participated in the Mini - Red tennis tournament held at Clissold Park. Each player competed in 6 matches on custom courts which were a quarter of the size of an adult court to encourage the development of core skills in Hackney's budding Andy Murrays and Heather Watsons! After achieving a highly respectable 8th place, the team celebrated with ice creams and slushies! Well done to Vincent and Lena from Y4 and Brooklyn and Bill from Y3. Special thanks to Monique Chery, Brooklyn's mum for taking the team along.
Millfields Tennis Team meets Greg Rusedski at the ATP Finals!
Wednesday 15th Nov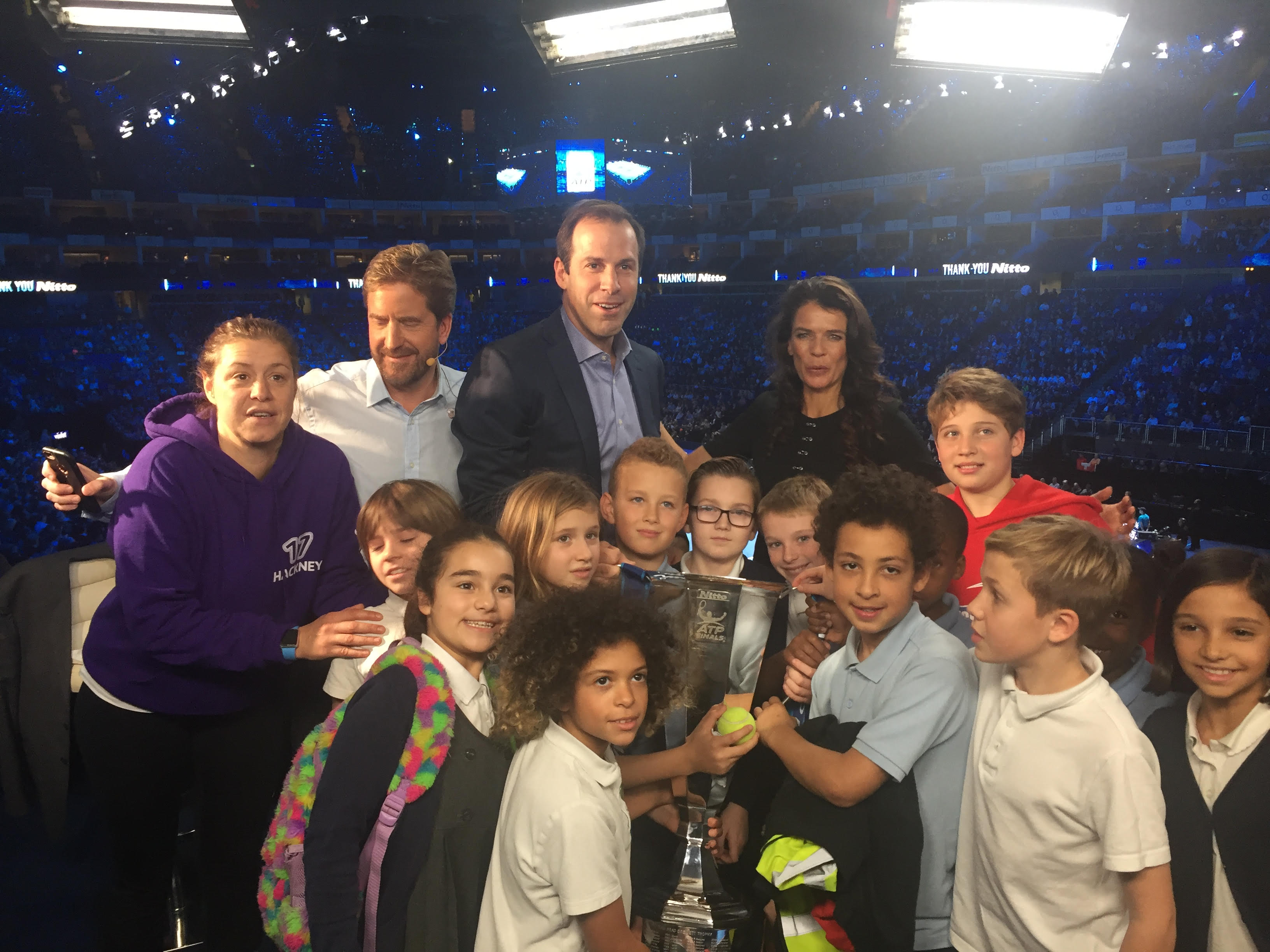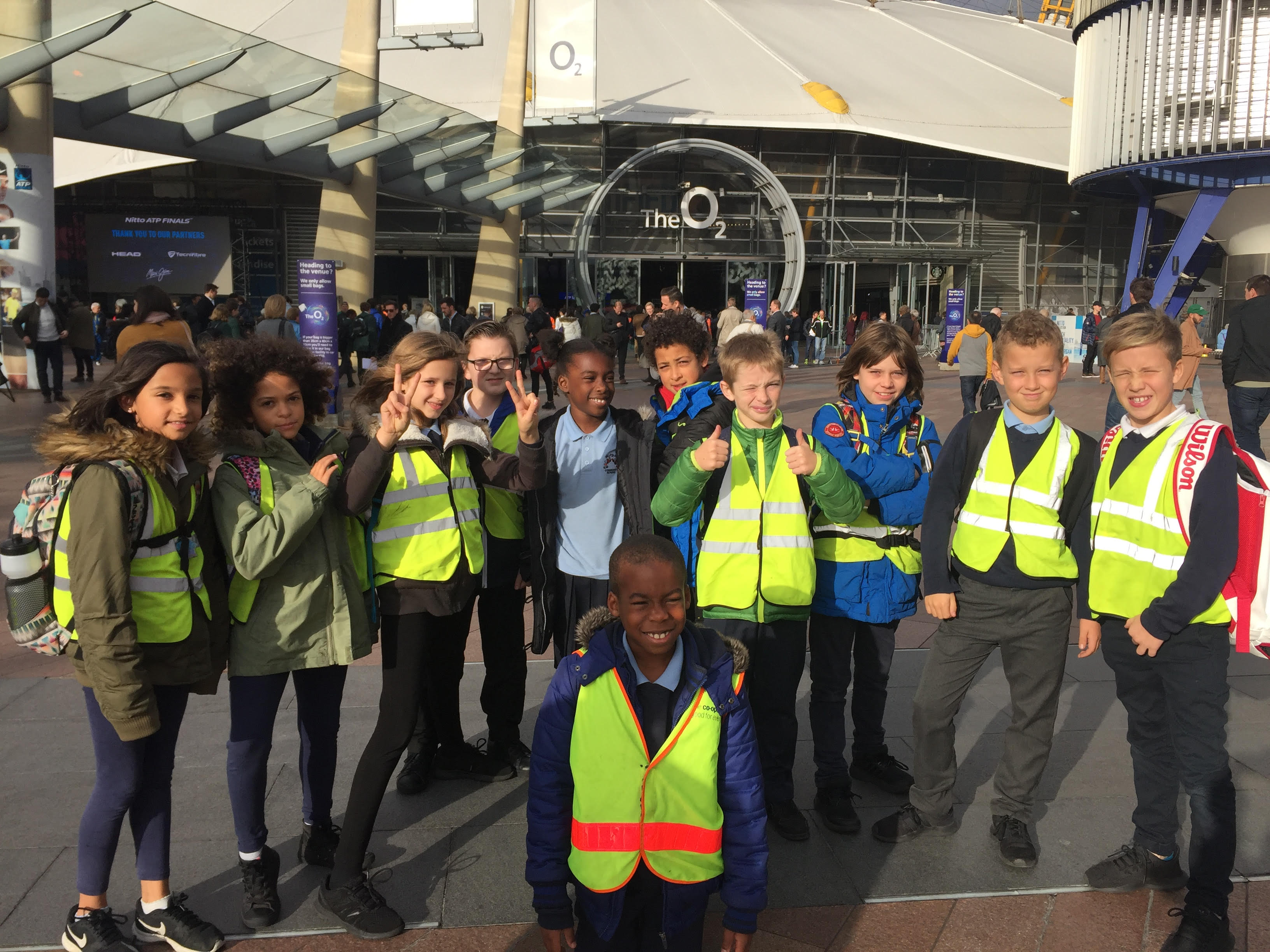 What an amazing day for the Millfields Tennis team who went to the ATP Tennis Finals at the O2. Highlights of the day included seeing arguably the greatest player of all time, Roger Federer, play and the opportunity to meet international tennis icon Greg Rusedski! Especially pleasing was that lots of the staff and other spectators commented on how well-behaved our children were so well done –they were great ambassadors for our school!
---