Design and Technology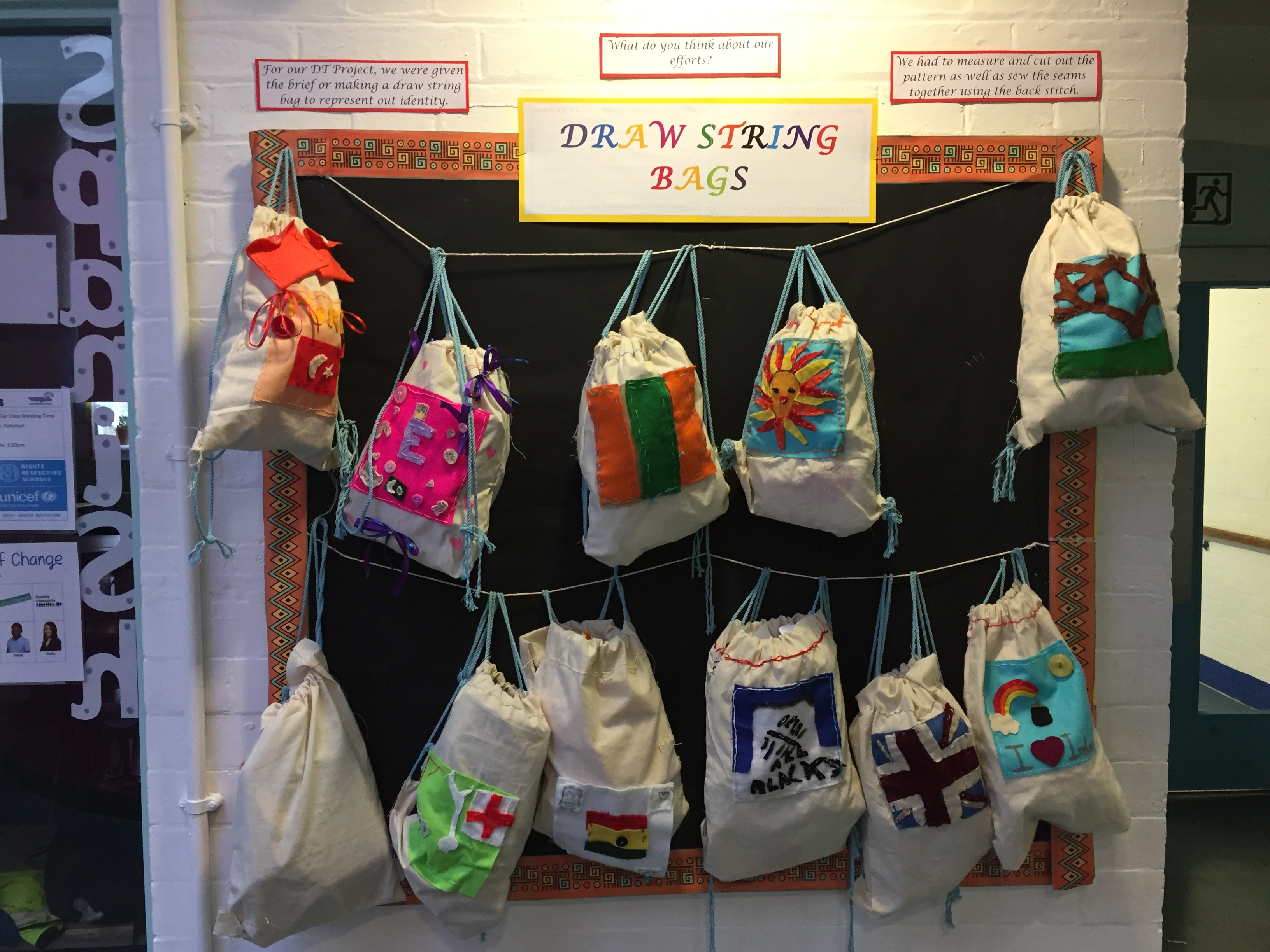 Design and Technology is a logical, creative and practical subject that provides opportunities for children to develop designing and making skills. At Millfields, we aim to develop children's innovative thinking and creativity and use DT learning to solve real life problems in an ever changing world.
Children design and make a range of products appropriate to the age and ability of the child. The whole school takes part in a DT Week. Throughout this week, key Design and Technology skills are taught where focus tasks are used to teach the correct and safe use of tools and equipment. Tasks throughout the week are linked accordingly with the class' Humanities Topic. However, we aim to raise the profile of DT learning throughout the school, where children are not limited to DT learning through Topic but are also encouraged to make links to Science, Maths and the wider community.
Children are encouraged to make sketches, plan drawings and evaluations to support their work and promote reflective and critical thinking. These can be used to monitor progression and knowledge and understanding of the subject.
Through effective planning and teaching of DT, we continue to promote the schools vision of a place where children love to learn and thrive though enrichment, inclusion and creativity.
In a recent learning walk, Pupil Voice was collected as we were keen to discover the children's thoughts of Design and Technology in our school.
Iris Year 4
I really enjoy DT especially when we work together and put our ideas together as a team. I think it's important to do things like DT in school because it helps your imagination and gives you a creative mind.
Milo Year 3
I enjoyed making our DT projects because I love the creativeness of it and they looked very good. My class designed and made Anderson Shelters from World War 2.
Alenna Year 2
We made African rice and woven baskets because our topic is Africa Uncovered. I liked making the baskets the best because we could design our own patterns. When we made the rice, we learned how to cook it and our teacher told us how to use the different ingredients so now I want to try and help my Mum with cooking at home.
---