Early Reading
Early Reading at Millfields
At Millfields, we want every child to develop a love for reading. To start their reading journey children are taught through RWI (Read Write Inc). When children complete the RWI programme they then move on to Daily Supported Reading, before starting Destination Reader in KS2.
RWI
Our Phonics and Reading programme starts in Early Years and continues and develops throughout KS1 too. Phonics is taught daily in a structured and rigorous way at Millfields, ensuring all children have the confidence and practise to progress through the programme successfully.
These videos will explain RWI in a bit more detail and give you a better understanding of how, and why, it is used to teach children to read.
https://www.youtube.com/watch?v=bXOJUPNVnLc&ab_channel=RuthMiskinTraining
https://www.youtube.com/watch?v=lFyDwUKSw7Y&list=PLDe74j1F52zSCiOMSn3zQDSzgu9TrbQ1c&ab_channel=RuthMiskinTraining
How Phonics and Reading is taught at Millfields
We teach Phonics and Reading daily at Millfields. Children are put into groups matched to their phonic knowledge and reading level. This ensures that the books they are reading are appropriate to their reading level and promotes speedy progression.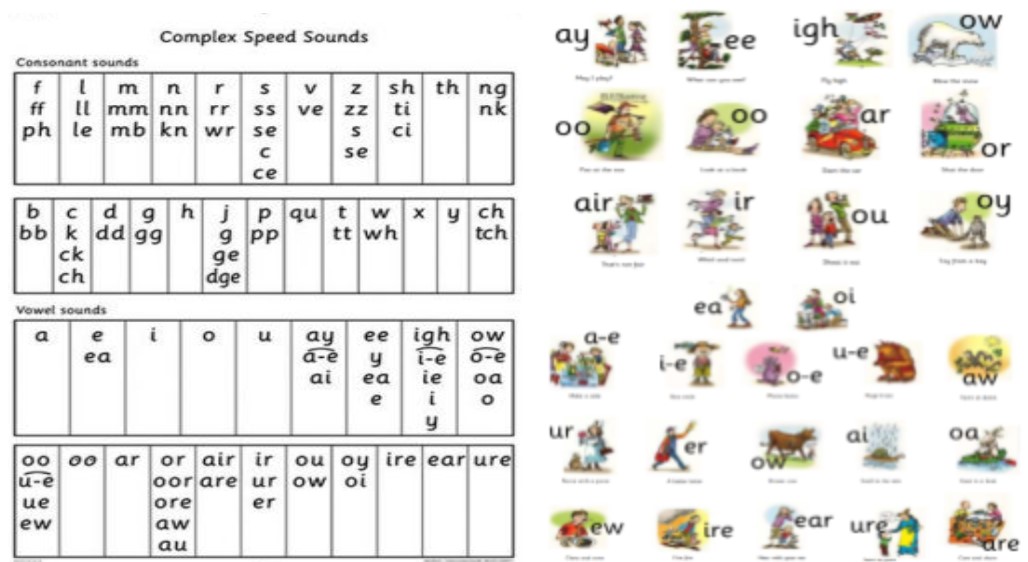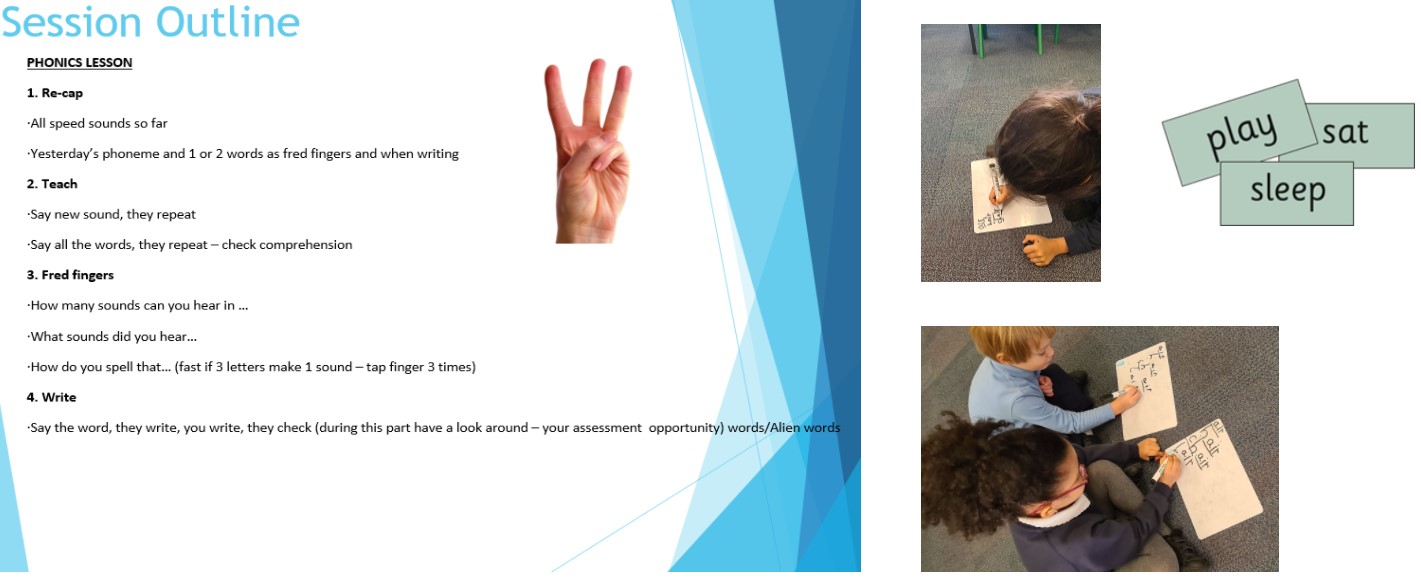 Phonics
Phonics is a systematic approach that teaches children to recognise letters and sounds in order to blend them together to read and write words. Lessons take place daily and each day a new sound is introduced.
Reading
After the phonics session children then read books that are carefully matched to the spellings of the sounds that they have been taught.
This video explains how we use the coloured book bands to support the children's reading progress.
https://www.youtube.com/watch?v=sjlPILhk7bQ&ab_channel=RuthMiskinTraining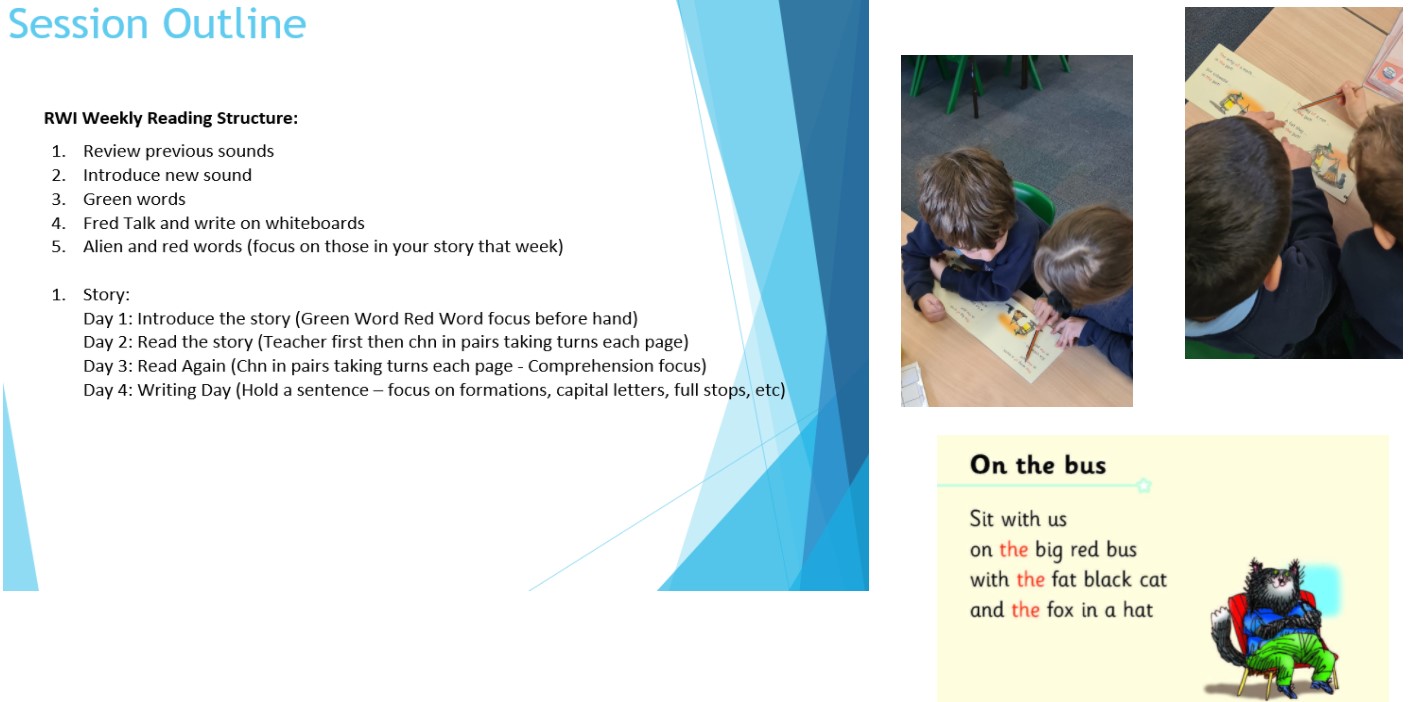 How to help at home!
Have a love of reading

Read with your child every day

Encourage them to read for fun

Practise the sounds they know at home

Visit libraries and book shops

Use Oxford Owl

Buy books for presents

Talk about the books you used to love when you were little.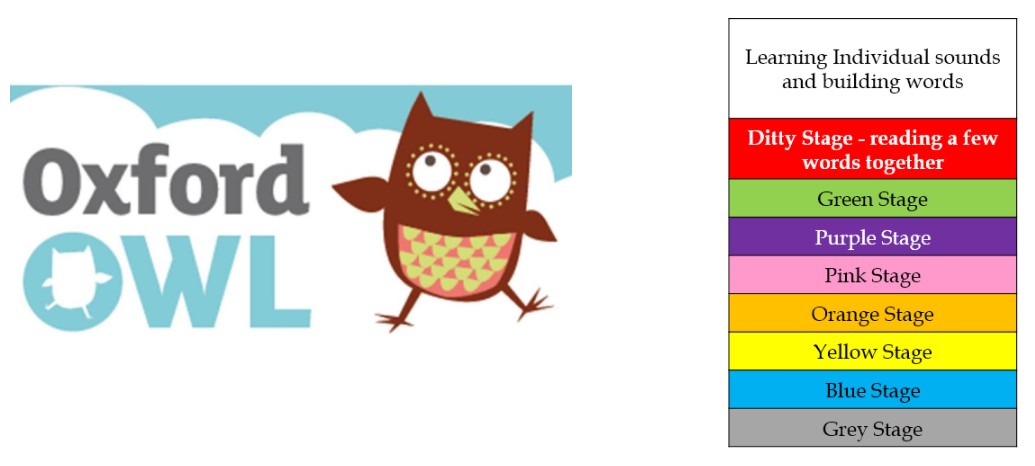 ---